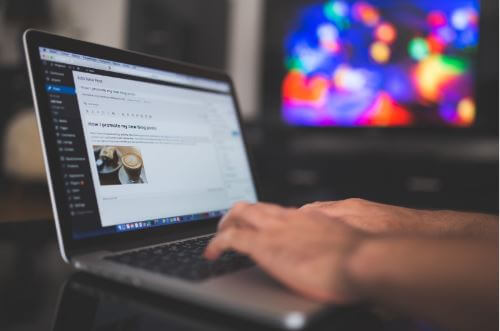 The Pros and Cons of Choosing WordPress for Your Website
If you are ready to create a website, you'll find there's an array of platforms to choose from. However, WordPress remains one of the most popular options available due to its capabilities and versatility.
Keep in mind though, just like anything else, WordPress has certain advantages and disadvantages you need to know to make an educated decision regarding if it is right for you. Keep reading to find out some of the main pros and cons that will help you make a smart decision.
ALSO READ:  16 Best Free AMP WordPress Plugins 2019
It's also a good idea to get a real-time look at WordPress by viewing the current sites that are live and available.
PRO: It's Popular
When you choose WordPress for your website, you are joining millions of other people who have taken advantage of what this platform has to offer. In fact, more than 74.6 million sites are using WordPress today, and this number is growing daily.
CON: The Custom Layouts are Difficult to Use
The main downside of using WordPress is the layouts. They can be customized but navigating through them is challenging. The same is true for the design process. Some designs aren't as easy to access as you may need or want them to be.
The good news is, there are some WordPress themes that can help with this. Check out Headway to learn more.
ALSO READ:  7 Things to Consider When Choosing Web Hosting for your WordPress Site
PRO: WordPress Offers a Great Content Management System (CMS)
Another benefit offered by WordPress is how easy it is to navigate through the content and pages. Therefore, it's considered such an amazing CMS. It's designed in a way that even people with very basic skills can understand what's going on with ease.
If you have a basic understanding of computers, you can use WordPress. Also, the platform has made WordPress maintenance a breeze, ensuring you have the information you need to keep your site running at peak levels of efficiency.
CON: There's a Lot of Updates
WordPress is running on your server. There are always going to be updates. This doesn't mean they are going to occur every day, but they are going to happen often.
ALSO READ:  Why Online Marketers Fall In Love with WordPress
Make sure you are prepared to update your core WordPress themes, plugins, and files a few times per month. If you run into issues, you may have to rollback your WordPress to a former state.
PRO: Plugins
With WordPress, plugins are your friend. When it comes to other CMS, plugins are more difficult to understand, read, and use.
There are countless paid and free plugins you can install, which makes developing your site much easier. Be sure to consider your goals so you can find the right plugins for your needs.
CON: There's a Learning Curve
WordPress is easy to access, but having some prior knowledge is going to come in useful. It's helpful if you are somewhat fluent in marketing and web development.
This doesn't mean you have to be proficient in it, but some knowledge is going to be extremely helpful. If you don't have this knowledge, navigating your way through WordPress is going to be much more challenging.
ALSO READ:  WordPress 'Hacks' to Make a Difference in 2019
There are several online courses you can take to learn the ropes of WordPress; however, it's also a good idea to try the hands-on, learn-as-you-go approach.
PRO: SEO
WordPress plugins are designed for SEO purposes and simplicity. There are some people who find descriptions and metal tags challenging. With WordPress, these tags are both easy to understand and to use.
WordPress is also a great teacher when it comes to optimization. It is going to help explain the phrases and words that are ideal for search engine use. This allows even more people to find your content and to benefit from it.
CON: You Have to Plan
Making a website is part of your marketing process. It has a huge role in using WordPress, too. This is why you have to have some of the above-mentioned skills before you get started.
If you have a plan, it is also going to help significantly when using WordPress. If you have no plan in place, how can you expect to move forward with your process?
PRO: eCommerce Sites
There are many eCommerce sites that are using WordPress. With more people buying things online and more people selling things online, the prevalence of WordPress eCommerce sites is growing.
The various WordPress plugins for eCommerce, such as WooCommerce are attributed to this growth. If you have properly optimized content, you can help direct more people to your brand.
ALSO READ:  Why Online Marketers Fall In Love with WordPress
This means it's going to be easier to make a sale. Also, WordPress is great at letting you know what words are going to result in more sales, compared to the ones that won't.
CON: Site Hacks
Unfortunately, WordPress sites are prone to being hacked. The good news is, there are a lot of  WordPress security plugins you can install on your site to prevent these situations. You can also use various programs to check for the presence of malware on your WordPress site.
PRO: Forums and Bloggers
WordPress plugins can be used to turn any site into a forum. A good plugin to use for doing this is bbPress.
This CMS is also the favorite choice of platforms for bloggers. Blogging is at the very core of what WordPress offers. If you use blogging as your main way of earning money, then you should get on board with what WordPress offers right away. If you have yet to do this, you'll find it's a huge help.
Is WordPress Right for You?
When it comes to designing a website, one of the best options for you to consider is WordPress. However, just like any other platform, there are pros and cons to using it. Be sure to review the information here to make an informed decision regarding whether WordPress is right for you.
Remember, this platform is regularly making changes and updates, too. That means there are going to be even more options and features in the near future.