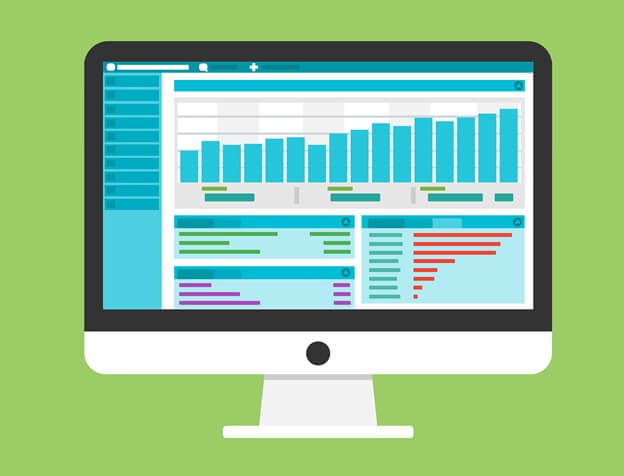 7 Things to Consider When Choosing Web Hosting for your WordPress Site
Choosing the best web hosting provider is probably one of the toughest decisions that the online businesses face. Which web hosting partner to choose has definitely been a vital question for new startups as well.
Maybe it is because there are quite a few options to choose from.
Luckily, WordPress sites that are self-hosted, are usually easy to install. The hosting options provided with them are a lot and pretty powerful as well. This lets you get the full control on your website.
Though there are some hosts which are WordPress specific. This is actually better because they give you the liberty keep yourself busy in creating a killer site design and content. While you keep seeking for the betterment of your site, they help you by maintaining your server.
So, here I am about to discuss the basics and the 7 particular things that you need to keep an eye on while looking for a managed WordPress hosting.
Things That You Need To Consider While Looking For A Web Hosting Partner For Your WordPress Site
So, now as you know what a managed WordPress host is, let not wait anymore and jump into the specific.
An Efficient Support Team
Seeking for help isn't a bad thing at all. And especially if you are new to a product or service then it is absolutely legit. As you are trying out something new so you should get the complete experience. And that's why it would be good for you to depend on some host, especially at the initial stages.
The primary thing that you need to look for while searching for a host for your WordPress site, you need to check,
The support channels they are offering
The self-help resources they are providing
Such as, if there is a resource base or a knowledgeable guide, then it'll be easier for you to figure out your answers faster.
References From Users
Though I recommend not judging things based on their popularity when you are looking for a potential host for your site then popularity can be a strong indication.
Though the most popular sites don't turn out the best one of them and that's why carrying out your research a bit further is always a good idea.
And to do this, you need to study what the other WordPress sites are using or recommending. Usually, the larger ones have heavy traffic. Such things will help you find out which WordPress host to switch for.
You can also check for the reviews that others have provided. Such reviews turn out to be very useful.
Flexible, Suitable and Scalable Plans
The best of the WordPress hosting sites tend to provide solutions to a wide variety of apps.
So, if you are about to go for any managed WordPress hosting provider then you should not only look for the one who suits the best according to your current requirements but you need to look for the one who can help you upgrade as well.
If you are trying to thrive your WordPress page then, I guess, sticking with the same host will make you lag monetarily and with time as well.
Choose the host which can offer you good value in your present situation and would offer you scalability when your website is growing.
Globally Trusted Brand
When it is about hiring a managed hosting for your first WordPress site, it is just a no brainer that you'll go for the one which has established themselves globally.
Going through this, you might be wondering about why I said so.
For a business which is just starting up, a brand with a strong global presence matters the most to them.
A hosting site with a strong global impress has clear indications that it is trusted by users all over the world. So, this makes quite clear that you can opt for that brand blindly.
The Ability To Use A Top-Drawer Content Management System
The usual advice that experts provide is working with Customer Management System to create your website.
Frankly speaking, if the host that you've chosen doesn't go well with WordPress, then it is better to stop using it. As it is one of the best CMSs currently in the market and 30% of the existing crowd are using it, so definitely it should be the one for you.
So, if the host you choose is an undeniable part of the WordPress community, I guess, that is the green light for you.
A Focus On Speed
The loading speed of a website is quite a deciding factor. Slow loading speed is a warning bell for the sites when it is about traffic.
Usually, website visitors tend to bounce back when they find that the intended website is taking long too open up.
So, if your website is on the list of the show openers, I guess, this is your call to seek for a managed WordPress host to optimize your website loading speed. It will definitely increase the loading speed of your website in a very short term.
Extras To Help Enhance Your Experience
No one would suggest making a purchase simply depending on the outlying elements.
Though, if the managed WordPress host that you wish to hire, provides a few free services which appear to be really helpful then, I would recommend you to go with it.
The reason behind?
These services, if helpful, would help you with less expenditure in the upcoming days.
From offering a luring Content Delivery Network for free or giving away industry-leading website themes, such benefits are definitely good for the long run.
Coming To The End
Choosing a web host for your WordPress site is definitely an important decision to make. And opting for the wrong one can cost you a pretty large sum.
Luckily, there is a WordPress host named WP Engine will provide you with a number of popular CMS present in the market.
So, are you ready to explore the long list of managed WordPress hosts?
Before you choose one of them, just check if they match up with most of the perks that I've mentioned here in this blog.
Author Bio:
Ayushi Choudhary is a blogger working with App development. In her corporate life, she writes many blogs and articles on Android Application Development, IoS app development, python development and many more.