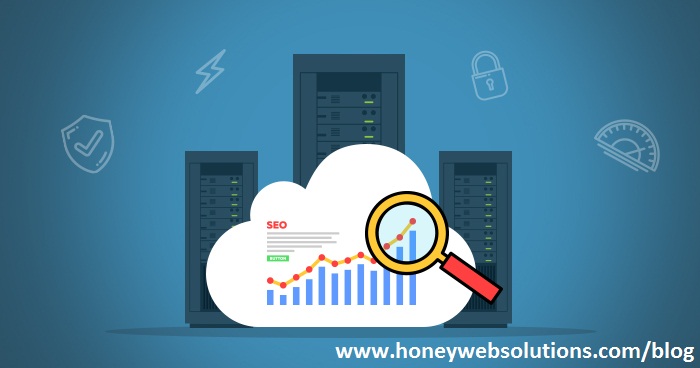 How Best web hosting can affect your SEO rank
4 Ways Your Web Hosting Can Affect Your SEO Ranking
In the online marketplace, if you are suffering from some trouble like drop SEO rank and security issues related to websites then you need to check out and ask web hosting providers for that.
Web hosting is not a ranking factor but it can help to groom your online business. For instance, your website ranked has dropped on search engine like Google, Yahoo and Bing or it showing in second SERP's page, its means your website is not search engine friendly. If the websites is hosted on a low-quality hosting server will have negative effects on website ranking and also increase your efforts and time.
Let's have look down on some vital points why reliable web hosting can reduce your SEO efforts helps to save your time and money both..
# Server Downtime
Whether you have a dedicated hosting plan or a shared hosting plan, your website is stored on a server that is operated by the company that you decide to host website with. If there is a glitch in that server or if server goes down for any reason, your site becomes out of stock as a result. That time you need to talk with hosting providers and find out the best solution for that problem. Remember, your website uptime is extremely important, it can not only help you boost your SEO ranking but can maintain your reputation as well.
# Page Load Speed
Page load speed is count in Google ranking factor. It makes easier to rank your site in search engine giant and help to get rid off from bounce rate. If your website takes more two seconds to load, visitors are more likely to switch to the next possible option. Hence website's page load time is very sensitive and vital factor. A quick and responsive website can rank higher in search engines, so you need to choose a web hosting provider that has high-quality hardware and a quality data centre infrastructure.
# Backup
Backup is the process to save data for future. Highly- quality web host provider backup tool as a part of standard package. So if your web hosting service doesn't provide any backup mechanism, you might have no other resources but to start from scratch….
To protect your site and your rankings from data loss you need to have some kind of backup system. A high-quality host will have a backup system in place that will help you quickly recover.
# HTTPS/SSL Support
HTTPS/SSL is a simple process when data sent from your computer to the site, you're browsing is encrypted and securely transmitted. For instance when you see a web address with "https" in the front, you are seeing a website that is using SSL certificate. Without SSL, anyone can read the communication between a site and a user. But SSL encrypts the communication to ensure nobody but the intended parties can read the messages.
Search engines like Google have already told users that SSL is a factor in determining SEO rating. Most web hosts are moving to help their customers implement SSL. If a web host doesn't have support for SSL, it can be considered a red flag.
Conclusion
Your website is doomed to be a disaster if it is hosted on a bad host. Please if your website is currently hosted on a shared server, do everything you can to select a better hosting option or else prepare to face poor load time, downtime, website crash, and search engine optimization rankings. A good web host comes with a lot of packages; it will guarantee better search engine optimization rankings, 99.9% uptime, and optimize your site with decreased load time.