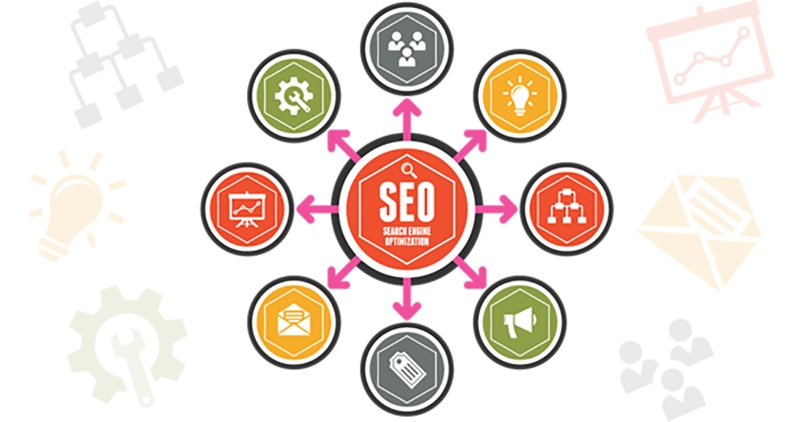 Expert SEO Company Tirupati
We position your company well on Search Engines so that your
customers can find you easily!
An important aspect of Search Engine Optimization is making your website easy for both users and search engines to understand. Our experienced Internet Marketers will create the brand value across internet. SEO is also about marketing.
You can build a perfect website, but its content will remain invisible to search engines if it is not optimized.
We will fix your HTML issues and indexing problems. We will make sure that your content matches the query.
Keywords Optimization
Honey web solutions | The SEO Company in Tirupati, India offers multilevel keyword optimization. Keyword optimization is the seo process where the on page content is optimized to focus on particular keywords so that large number of audience can find your website easily through search engines. Our content writers are well experienced in producing unique, appealing and refreshing content for your website.
Meta Tags Optimization
Website title, description and other meta tags plays a vital role in site positioning on search engine because these provides the basic information to search engines about its content.
Honey web solutions fixes your site meta tags with high quality descriptive text which in a way are seo friendly as well.
Rich Mark-ups
Rich Mark-up allows different websites like search engines, social networking sites etc to know about your website content better. We insert some of the major rich markups to your website to gain more traffic from various sources and by showing the relevant content to the users.
Site Loading Time / Page Speed
Site Loading Time or Page Speed is the major concern of all website publishers because you get few seconds to attract your website visitor and if the website doesn't load in the respective time you lose a potential lead. Our SEO Experts optimize your sites page speed by various compression techniques.
SEO friendly Content Optimization
The content on your website which is the major factor in deciding your site ranking on search engines. The content needs to be SEO friendly and appealing at the same time. Honey web solutions has a dedicated team to make your content alive.
Responsive Web Template
In today's age of Mobile Technology you can't afford to lose your mobile visitors. Honey web solutions is a premier responsive web design company offers to fix your web template which can work on all the devices flawless.
Blog Setup
Blogs are the medium of communication between you and your readers. Internet researchers & readers are the best source to promote your content as they share your content across networks. So to provide interesting content your site should be equipped with a blogging software, Honey Web Solutions provides blogging tool which matches your branding and helps you update your content regularly without a hitch.
Search Engine Submissions & Directory Submissions
After the site is ready with above defined SEO optimization methods submission of website to various search engines, directories, forums is essential to generate backlinks. Backlinks can increase the page rank of your website, simply it increases the worth of your content.
Social Media Optimization
Social engagement has become the basic necessity of any business. More the people are informed about your business, products & services more the chances of sales. Hence to reflect an appealing brand to customers Honey Web Solutions offers social media optimization services where we setup your accounts and update them with eye catching content.
Search Engine Optimization (SEO) Services SEO/SMO services for more than thousand clients. We offer on-page, off-page and PPC services to boost up your website in search engines. Our services are customized to meet your objectives and there are certain factors that influence your website to rank on search engines. We offer one of the most important aspects in SEO-Keyword Research. Perfect keyword choice is essential for reaching the right audience. We take your existing keyword list into consideration and expand the list to include many more keywords that are relevant to your business. Our local search optimization services help businesses be found on Online marketing is the latest trends and Honey Web is the leading organization which provides impeccable search engines by people searching for local businesses. The amount of people searching for local services continues to increase, so the opportunity to get more business from local search is also growing.
Our PPC marketing experts set up and manage cost-efficient PPC promotions.