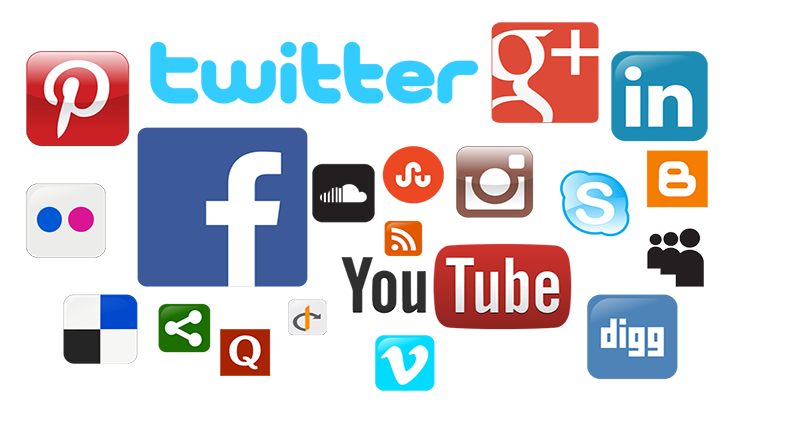 Social media is a huge junction where people from all across the world meet. Therefore, taking advantage of the social media crowd to expand your business is what is meant by social media marketing.
To write down in simple words, social media marketing is a crucial digital marketing strategy where we connect to people through social media platforms to expand our business by gaining audiences through social media sites.
It is a very crucial marketing strategy as we can gain a wide range of customers through social media platforms thus helping to increase the business by leaps and bound.
The best Social media marketing companies in Tirupati
Honey Web Solutions is the leading SMM Agency in Tirupati with a focus on driving impactful business growth using social media sites. We provide the best SMM Agency services. There might be many social media marketing companies in Tirupati but Honey Web Solutions stands out as our team consists of experts who have excelled in their respective fields who work their level best to generate an authentic and unique outcome. Perhaps this is what makes our SMM Agency services stand out among Social Media Marketing Services Tirupati.
We provide our SMM services for these social media sites
Facebook marketing and promotions
Twitter marketing
LinkedIn marketing
Google Plus marketing
Pinterest and promotions
YouTube video promotions
MySpace
Facebook marketing and promotions
Perhaps being the biggest social media site Facebook has more than two billion users worldwide. It has more than 65 million business pages and more than six million advertisers. So, we can well imagine, how Facebook happens to be the biggest social media marketing platform. Honey web Solutions the leading Social media marketing company in Tirupati does not hesitate to take advantage of this and help your business grow.
Twitter marketing
Twitter is another popular social media micro-blogging site with more than 355 million users across the world and it also happens to be a very important social media business platform. Honey Web Solutions provides services in Twitter marketing.
LinkedIn marketing
Linked In has more than 294 million users worldwide. It happens to be a very formal social media site like as if it is a job searching site where links about different types of jobs could found and applied. And growing your business through this site is no exception.
Google plus marketing
Google plus marketing is another important social media marketing platform with more than 200 million users across the globe. We provide excellent services on google plus marketing
Pinterest and promotions
Pinterest marketing is also popular these days and we are no exception in providing services for Pinterest promotions. It has over 460 million active users worldwide which makes it a very lucrative platform to expand your business.
YouTube video promotions
YouTube has over two billion users worldwide and adding your video in the right way would just make your brand hit the markets and gain huge profits. Honey Web Solutions provides the best services in this niche.
MySpace
MySpace might not be as popular as other sites but it does have millions of users worldwide and like all the other sites is also an equally eligible site to increase your brand's customers.
We create your community
Honey Web Solutions will help you create a social media community that will help in increasing your customers and in targeting potential customers. Our highly intelligent and professional experts will make your brand level up by connecting with millions of customers and potential customers.
We create the community for your brand using the following strategies.
We take some time to build the community because building a huge community is not a one-day task. It will take some time but it will be worth the wait.
We build catchy advertisements to post on social media platforms.
In the ad posts, we not only show how good is the product and the goodwill side of your brand which will help in attracting more customers.
We follow strategies such as involving your customers in videos helping them share their experience of using your brand's product.
Live streams and ad videos are also part of our process of community building.
We create easily accessible and reachable ads for your brand.
Keeping the customers engaged with your brand also happens to be our main concern.
Collecting feedback and reviews to help your brand improve is also our focus.
Benefits of our social media marketing
Honey Web Solutions provide a highly beneficial SMM service for your brand. Here is the list of advantages of SMM.
Increase in brand awareness
Our social media marketing services will help your brand increase its awareness. This is our prime focus. Increasing brand awareness will attract more customers. Our experts will put their efforts and skills to make your brand known and popular. We engage people in your brand's post by adding interesting and convincing ads that will gain more shares, likes and, follows.
Increase in inbound traffic
We will help your brand gain inbound traffic by engaging the customers and potential customers on your brand's content and posts. Your brand will gain more reach hence increasing the followers, and, customers.
Improved search engine rankings
We create SEO-friendly keyword or search engine optimized content for brands and companies. This will help your brand content to rank on top of the search results.
Increase in conversion rates
By building convincing and humane posts/blog/content we help the brands to increase their viewers, followers and customers. The more humane content we create the more people seem to be attracted to your brand which makes them like, follow and, share your brand's posts and eventually reaching out for the website. This is how we increase the conversion rates of the brands.
Customer satisfaction
Customer satisfaction is perhaps all the brand's prime concern and we provide exactly what your customers are looking for thus helping your brand grow by leaps and bounds.
Increase in credibility
Our services will help your brand gain credibility by providing an efficient SMM service.
Increase in market insights
Besides, our SMM service will also help your brand get more insights regarding the market trends, demands, customer's desires and, interests.
Therefore, without thinking much you can contact Honey Web Solutions the leading SMM Agency in Tirupati.
The importance of social media marketing
More than half of the population of the world is actively involved in social media. People spend more time on social media using social media sites. So introducing your brand to social media will help you increase your customers.
Nearly 60 percent of brands believe the fact that they can and they have been able to earn revenue through social media marketing.
Nearly 80 percent of companies across the world share their original content on social media.
B2C or business-to-consumer companies have benefited highly from social media marketing. Nearly 58 percent of B2B believes in this strategy.
About 46 percent of B2B brands have said to be benefited highly from SMM.
Besides, social media is very convenient for brands to connect with a large number of people and it is convenient for the customers as well to get connected with the brand. The online shopping industry has flourished because of SMM.
Customized packages for clients
There are different rates for different sites depending on the type of ads. Here is a general list of packages.
The starter package for any type of ads be it paid Facebook or Google ads or for increasing the likes/followers cost about Rs.3500 to Rs.5000 per month.
Pro package might cost around Rs.7000 to Rs.10000 per month.
Pro max packages cost about Rs.10000 to Rs.12000.
Highly reputed and popular service providers charge about Rs.11000 for starters only, about Rs.15000 for pro packages and, about Rs.20000 for pro max packages.
Highly customized packages cost even more. It costs about Rs.14000 to Rs.36000 per month.
You can contact your nearby social media marketing agency to promote your business through social media. There are many social media marketing companies in Tirupati. But make sure to choose the best service provider for social media marketing services Tirupati. Honey Web Solutions is one of the best SMM Agency in Tirupati, that provides the best SMM Agency services.