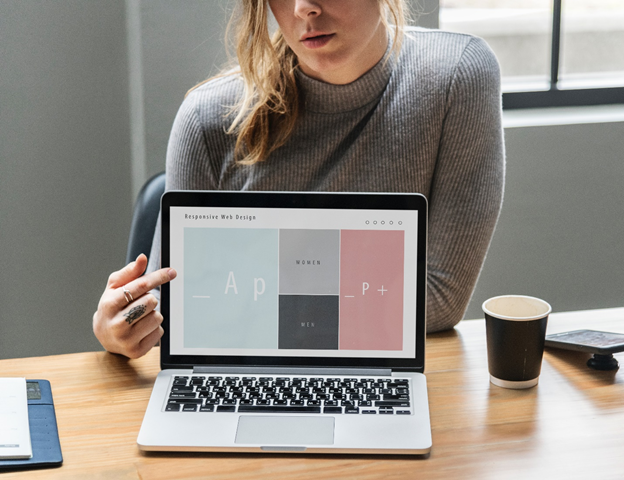 How Small Businesses Can Make Their Web Design Incomparable
Small businesses have quite a bit of competition on the internet. To start with, there are millions of other websites on the internet. Then, there is also the fact that you are competing with larger, more visible organizations. Considering all of this, you may be wondering just how you can compete.
Well, believe it or not, the answer is actually easier than you might think. If you want to be prominent to the right people, then it is all about making your web design completely unique and incomparable. The below tips and tricks will show you just how to do this…
Find a Creative Way to Keep in Line With Your Brand
What many small businesses – and even the larger ones – fail to understand is that a website is a big part of your branding. Therefore, you need to make sure that your web design echoes your brand both in terms of visual elements as well as performance. At the same time, you do want to stand out so find an interesting way to do this.
For instance, if your company deals with something related to graphic design, use doodles, animation, and other tactics to showcase just what your employees can do. This way, you will not have to write oodles of text singing your own praises – your graphics will do this for you. For other tips and tricks regarding this, you should head to https://www.computer-realm.net and gain some insight into how you can manage this.
Buck the Trend
If you were to look for web design inspiration, you will find loads of advice on how to gear up your website for the upcoming year. Considering all of these options, it can be tempting for you to read up on all of this and utilize all of the options available here. However, if you stop to think about it for a moment, you will realize that you will be doing the same thing as everyone else. Therefore, you will be left with yet another cookie-cutter design.
Since you want to stand out instead, go ahead and do your own thing. Look at some of the other small business in your industry and see how you can go in a completely different direction to this. The easiest way to make people sit up and take notice of you is to show them how separate you are from everyone else.
…But Keep Certain Things the Same
Before you go ahead and get too crazy with the design, you should avoid changing too much. So, what elements of your website should you hold onto? Well, that would be the placement of the menu and various other navigational aspects.
See, most people are used to such elements being in a specific place. So, when they come to your website they will automatically try to navigate it in the same way. However, if they find that these features are not where they are supposed to be, they will get frustrated. Thus, you will end up with a web design that is most certainly not user-friendly.
Keep the Design and the Content Fresh
Speaking of changing – and not changing – your web design, it is important not to get complacent. Just because you have a web layout that is unique, doesn't mean that it is always going to stay that way. Remember, you just end up being another company's muse.
To continue to be seen as innovative and ahead of the curve, it is vital that you keep your web design fresh. This means that you need to keep changing it up as often as you can. It is especially important to do so if you want visitors to come to your site on a frequent basis. By updating it regularly, you can be certain that they will continue to remain hooked.
Make the Web Design Mobile Friendly
You will have probably heard this advice enough of times already. Well, here it is again: make sure that your web design is mobile friendly. So, why is this is quite so important? There are two main reasons for this. The first is that search engines prefer mobile-friendly websites and will bump you to the top of the list if you check this box.
Another advantage is that it will ensure that your customers will continue coming to your site. Understand, more people are using their smartphones than ever before. This means that they are much more likely to visit your site on their phone than via a laptop. So, be ahead of the crowd and make it easy for them to do so.
Be Careful With Your Use of Stock Photos
As a small business stock photos are probably quite useful to you. Since they are available for free, you don't have to invest anything in them. Unfortunately, they aren't all that effective for your web design. For one thing, stock photos are becoming quite overused and as such, you are likely to find the same image everywhere.
Now, if it is possible, you should really try to get a professional photo shoot for your website. This will ensure that the images are relevant and striking. If you simply can't afford this, though, make sure to choose your stock photos more carefully. Avoid the ones that have been used time and time again and look for unique, artful ones instead.
Utilize Typography Well
Believe it or not, the typography can play an important role in making your website incomparable. So, make sure to select one that is in line with your brand. People should immediately get a feel for your business simply by looking at the font. So, spend the right amount of time choosing one.
You should keep in mind that readability is just as important – if not more. Thus, make sure that the typography can be read by people with various sight capabilities. This will be more of an advantage than anything else.
These are the top things to keep in mind if you want your small business to have a website design that is truly incomparable. Once you incorporate these guidelines into your own website, you are sure to notice an immediate difference. Best of all, so will your visitors! This should help to keep the traffic coming in for quite a while!