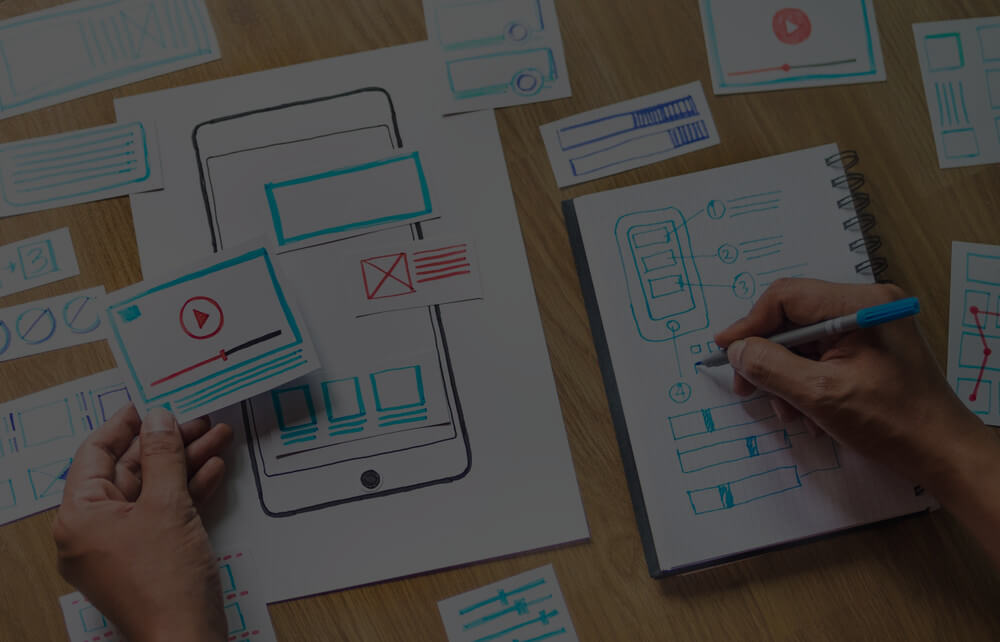 6 Ideas that you're allowed to steal and create a million dollar business around it
Sometimes you find yourself in situations where you need to confess certain things when you do not want to. Well, I am currently in that place. Here I am confessing something I have not admitted to anyone. I have a dangerous disease. I have a condition called HIMD: Hyperactive Idea Muscle Disorder. I cannot sleep at night because of the rush of fresh ideas every day. I have a plethora of things on my plate to accomplish that I don't get time to prioritize & execute them. However, the sad part is that most of these million-dollar ideas are treated disrespectfully or get neglected.
Read more Interesting Articles: Digital Marketing Is Powerful, Impactful And Effective
Presenting a list of amazing ideas which I felt following and didn't get time, but you can find an inspiring idea as an Entrepreneur and execute it. And oh btw after you make your first million dollars, don't forget to gift me a cool car.
Idea 1:
Our schools are doing a humdrum job by taking money from parents and not preparing their kids for a job that don't even exists. Well here is my bit of advice. There are tons of business people out there who are successful & willing to share their wisdom with the coming generation. Ask the business people to spare some time once a week and share their learnings of the business world with a group of high school students.
Read more Interesting Articles: What are the Hot Digital Marketing Trends in 2019?
By starting this, you will have a couple of benefits. Firstly, the high school students will learn a lot from the business tycoon. Secondly, the business person will find young interns. Thirdly, you will make some money out of it.  Oh yes, you heard it right. You can charge parents for a 6-week session & they will be honored to give it to you.
Idea 2:
Many Entrepreneurs have realized that building a relevant email list is the most challenging task one can have. So here is one idea that can give you bucks for your simple efforts. For example, go to your nearest restaurant and set up a jar to collect email of the visitors. However, here is the motivation for them. You need to offer a free to one lucky customer out of 100 visitors. Label your jar as 'To WIN a free lunch provide us your email address. Moreover, if you get lucky we will give you a call.'
Read more Interesting Articles: 10 Must Have eCommerce Mobile App Features to Increase your Sales
Now with this list in place go to restaurant owners, and you can charge them for this authentic list of customers. They will be happy to pay you a minimum amount for a list of their potential customers.
Idea 3:
I love blogging. Moreover, I love traveling. Moreover, most importantly I love to put my journeys into my blog. Now what you can do is visit countries & find out some amazing things in that country. For example, go to Singapore and list down top 10 things places to visit in Singapore. Now approach to any tourism company and ask them if they can sponsor your article & in return they you will show yourself as a representative of that company.
Read more Interesting Articles: How to Promote your Website with Social Media
How cool will that be? To enjoy the vacation and write about your journey and in addition to that earn some dollars for it.
Idea 4:
Have you ever visited a website that just took your breath away? The typography, the usability, the slick design which made you stick to the website longer than usual. Well, guess what you can be that person who can suggest website owners how to turn ordinary websites into compelling, engaging, and beautiful sites that can bring along the high amount of traffic. You can start a professional digital marketing agency. Read some books, take some courses of digital marketing, and you are ready to go, there is much potential when it comes to creating sites that can win hearts and generate leads.
Read more Interesting Articles: How to Add Page Numbers in PDF File
You can start with a dull website & pitch the owner the benefits of good website design & offer your service to equip them with the elements that can boost their sales & built a brand image for them.
Idea 5:
Most people have a YouTube channel, but the problem is, they do not know what to do with it. Well here is an excellent way to earn with your YouTube channel right from your home. Do what are best at and charge a fee for offering that service. For example, if you are a trainer, put some free videos that will build your credibility, next pitch companies for training sessions based on some hits you get on your YouTube video.
People are making millions by selling their art on YouTube, why not you do the same. Just grab your iPhone or Android and start filming your craft.
I hope this article was useful to you in some way. Either way, if you find an idea that turned your life feel free to share with the world and do some good. Happy hunting!