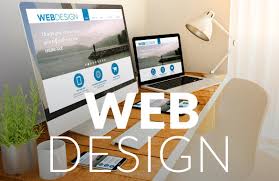 Revealing Secrets of Top Website design!
Secrets of Website Design and Development Revealed!
Is there is a best-kept industry secret for the most stunning and pulsating web design? I mean after all businesses are going crazy finding the secret web design elements that can unlock the doors to success for their business.
Have you got any hint?
If you don't have those hints, don't fret because here we will be sharing with you the best-kept industry secrets that nobody have shared with you.
Ok, enough sarcasm…
To be honest there's nothing like best-kept secret in the web design industry. However, there surely exists a refined methodology that can help businesses create the most appealing and exquisite websites to attract customers and today we are going to discuss exactly those.
However, before we discuss those important ideas and methodologies, it will be helpful to filter out some of the most prevailing myths about web designs.
First and foremost, there is no point in stuffing your website with content. Long gone are the days for classified looking websites, so let them be for news and reviews.
Here's the catch:
You can't just inundate your landing page with all different design elements and hope to surprise your customers with the design. This way you will not surprise them but actually, make them fret for space.
Now, let's discuss the King itself – The Content
Content is king, this has been the rule for as long as the digital marketing industry itself but that doesn't mean any content. Stuffing website with no-brainer content won't help you get anywhere. Especially talking about today's industry where users don't give a dime to spend one extra second on websites, you need to be extra-vigilant when writing content for your website. The success model here is to briefly describe your business model with a selection of very pure and engaging words and try to hook them up with "Call to Actions".
But what about SEO? Don't I need to have a good amount of content for SEO purpose?
SEO does require content (hands down), but again the key here isn't the quantity of content produced but the quality of content. Again wasting pages writing personal stories or making some weird stories won't take you anywhere.
Ok, now that we have filter out two myths, let's quickly review important elements for the most exquisite web design:
– Minimalism is trending
Not talking about the past, however, today's web design industry is all about creating websites with a minimalist approach. I really get minimalism inspiration from Japanese households, that's just so pure, clean and absorbing.
Thereby, while designing a website, make sure you keep it nice and clean with minimal use of flashy elements and stick with the most elegant items.
– Mobile Responsive Design
To keep it short, the industry has moved to mobile devices and if you are stuck on the desktop, rethink your strategy.
– Images
Again, the world has moved-on from stock imagery. Today, it's all about real-life hero images that relate to the real world.
Read more Interesting Articles: The Logo Design Mistakes that will kill your business in front of your eyes
Do you need a professional web design firm?
That's one interesting or should I say intriguing question which is raised by almost all small and medium business owners who are about to venture their first business website.
Read again, there's a reason why I just mention small and medium businesses and not large businesses. That's because most large businesses understand the importance of going with a professional web design firm (plus, they obviously don't have any budgetary constraints).
Cutting it short, a professional web design company is a basic necessity for all businesses. However, what can be debated is the right amount needed to spend on website design and development (let's just leave it for another day).
Below we will be looking at few aspects where a professional web design company can greatly benefit your business.
Why you should hire a professional custom website company?
The digital industry is a fiercely competitive industry where hundreds and thousands of businesses compete to the last drop to ensure market dominance. Now, with such fierce competition, even the slightest leverage over competitor can translate into huge success or failure for businesses and none aspect is more important than attractive and functional web design.
Here are some benefits of going with a custom web design company Tirupati :
Read more Interesting Articles: Web Design Mistakes to Avoid for Gaining Phenomenal Success and Engaging Instagram Traffic
– Persistent Branding
The first impression is the last impression, we all have heard of this phrase, right? Well, when you are looking to enter into digital market for the first time, you need to be very conscious of your branding outlook. As stated above, to be able to succeed in the digital market amongst hundreds of similar business model, you need a website design that helps you stand out amongst the crowd. You need a solid custom web design that not just distinguish you from competitors but also grab the attention of the targeted audience in a flash. Thereby, investing in custom web design is your investment to your business branding.
– Engage Users
Moving on, the ultimate purpose of website design and development isn't just to attract traffic towards it, rather it's all about converting visitors to customers (which is the most difficult part). Perhaps the most intimidating part of the entire web design project is to ensure flexibility and uniqueness that can grab customers' attention and compel them to take actions.
Engaging content, pulsating visuals, and efficient functionalities are some of the most essential aspects required to engage and hook customers and while you are able to hook customers to the website for a longer time, there's an even greater chance to actually convert them to customers.
– Reliability
Coming to some technical aspects, when you go for a custom website design, you can be sure of its performance and reliability. To be honest, few businesses got the budget and patience required to build a web design from scratch (it's a time and cost extensive engagement), however, those who do go for a custom design can be very sure of optimal performance, greater reliability, and improved customer engagement.
Read more Interesting Articles: Top 8 Email Marketing Tips to Boost Business Sales
About the Author:
Rock Smith is an avid digital marketing professional and a passionate blogger. He likes to share his thoughts on the latest from the digital world especially e-commerce industry. He is also part of Digital Gravity – an affordable web design company in Abu Dhabi.