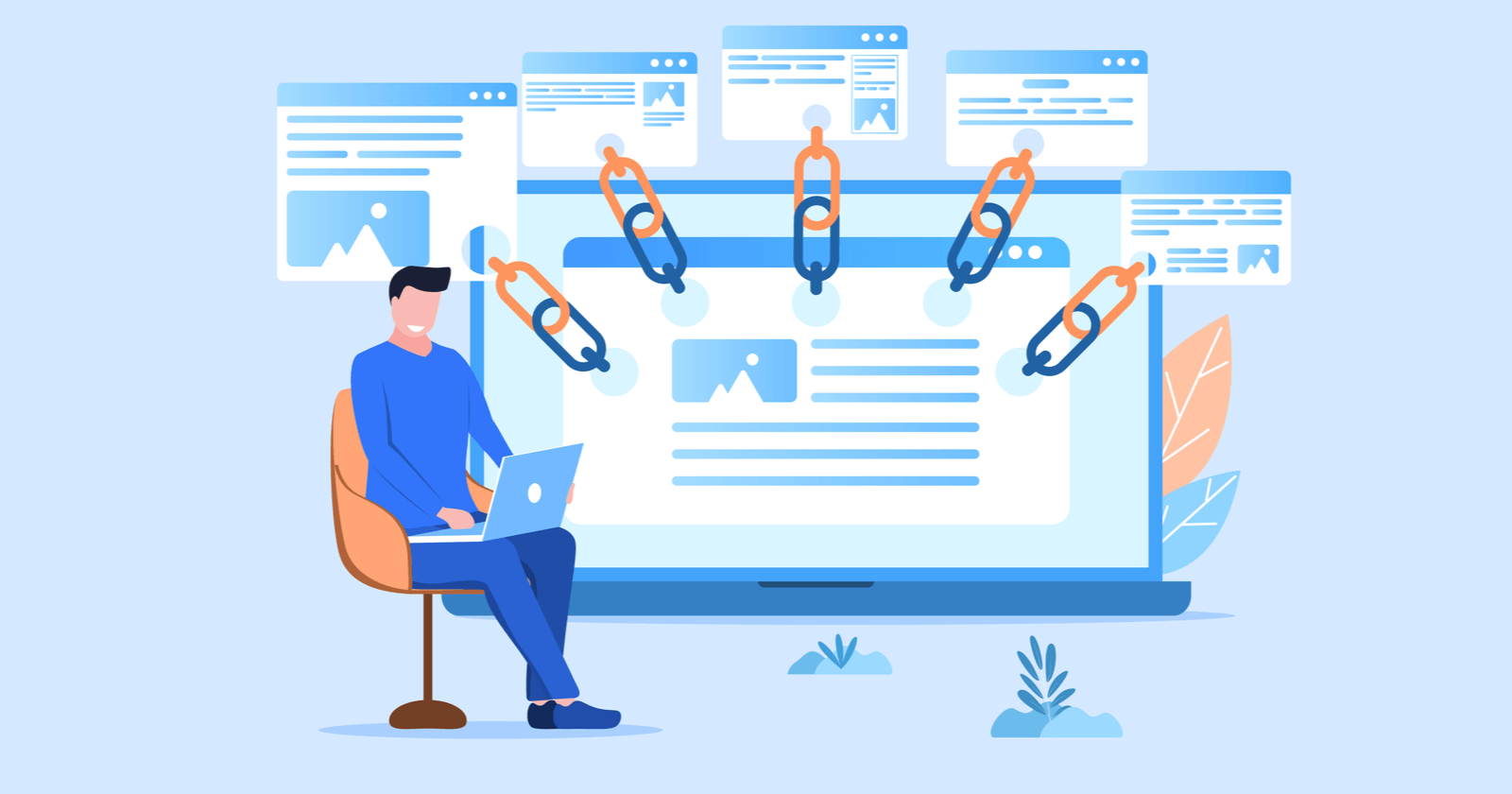 How to Evaluate Backlink Quality
Talking about off-page search engine optimization(SEO), creating backlinks gave better chances of top ranking in SEO criteria. The more important thing in backlinks is that compared to the number of backlinks, the quality of backlinks has more impact on SEO ranking. Backlinks are always considered an integral key to designing any website or web page. Backlinks can directly forward users from one website page to another; thus, the user sometimes gets into those websites that they never are interested in; therefore, giving backlinks to your website where the user directly enters needs to be quality backlinks only.
The impact of backlinks on SEO ranking varied from time to time. At the initial time, adding the most significant number of backlinks in the website page directly ranks the website at the top in SEO ranking, but presently this version of criteria is old; the more logical and quality backlinks criteria are needed now. New updates by Google give the Penguin algorithm, whose standards mainly focus on quality backlinks.
Backlink Quality:
The backlink quality here signifies the quality of implying domain. In SEO engine, a quality backlink indicates directing page to different relative content website related to your website where users directly searched in web search engine. When seeing maximum quality backlinks, they use relevant keywords inside the anchor text. So any known website creates a backlink of your website. Chances of making traffic in your website increase enormously due to the official website linking your website link in their website a backlink.
What are low-quality backlinks?
Low-quality backlinks are those backlinks used by smaller websites and fraud-creating sites with no authority in their hand. Sometimes, when you enter small-bad quality websites, they divert you through many backlinks that differ primarily from the content you intended to search. Google has designed an algorithm so that these low-quality backlinks creating a website are always put at last in SEO ranking.
What makes a website with high backlink quality?
Backlinks quality can be estimated on two bases, first on seeing individual links quality, what authority these personal websites gain in terms of quality, and second all the combined sets of backlinks that websites links in it.
Five important criteria that help in examining the quality of backlinks are given below:
Anchor text
What page is linked and of which standard quality
Domain quality linking criteria and their relevance
IP address
Location of any websites link
These are only base logic, but real and fastest rules are not defined until now, which can be perfect criteria. So identifying the quality of backlinks is many processes; each search engine has its standards of arranging websites according to quality backlinks.
How to measure backlink quality, low or high?
The essential metrics or criteria through which backlink checker tools examine the quality of any backlinks linked with the website are listed below.
Criteria of domain authority
Page authority
Amount of traffic entering the website
Type of link, whether it is DoFollow type or NoFollow type.
A domain which it refers to or referring domain
And importantly, linked domains
They are not the exact criteria; these are only the possible metrics till now. But according to many SEO experts, domain authority(DA) and page authority(PA) of any website are important proven significant metrics by top search engines to decide their quality of backlinks. Here domain authority signifies the overall authority given to any website, and page domain authority gives individual page authority to any website.
Many complex criteria look at the overall performance of any website before ranking it. These criteria are upgrading day by day. But many experts think domain authority is a milestone metric of Google's PageRank algorithm of ranking any website in search engine.
Tools that help in examining Link quality:
Various online SEO tools help in evaluating its quality. But there are also some top most used which are-
Moz
Ahrefs
SEMRush
These three essential tools are premium ones, which you need to take membership. They also offer a free trial plan before you buy a paid membership. So try these tools firstly inaccessible mode; if you find them useful for your business work, you can also buy a paid subscription to any of the devices.
Ways by which you can remove low-quality backlinks:
Anyone can add backlinks to your websites on their own, but you don't have any direct access to remove those backlinks on your own; for that, you need to inform the webmaster, or you can also submit a complaint in google by a file named disavow file. Yes, the chances are rare that your request with the webmaster for removing the link works effectively. And the r movement of backlinks, if you try to contact web admins, then chances of getting their contact are rare.
But Google, one of the best search engines, builds trust in users by providing transparent best quality services to users, giving users access to file a complaint, or removing a list of backlinks you desire to draw.
Ways by which you can add high-quality backlinks:
To create a high-quality backlink, you need to maintain the best content on your websites. Giving valuable things to your websites would make your websites the best reason for everyone to link your website as a backlink in their websites, by which traffic in your websites would increase enormously.
Your main motive needs to give well-fresh quality content to visitors of your site, so their chances of becoming a permanent visitor in your area can increase to a large amount. You can also link some of the attractive websites through your websites by creating their web links in your websites. After you link to a website, the webmaster automatically creates a backlink to your website pages.
Types of page linking:
Links attached with blog comments, author signatures, banners, etc., are not very impactful in your website's search engine optimization ranking. They need to emerge from articles and various posted blogs for impactful connections.
Conclusion:
Every day, every search engine is upgrading the technique and algorithm of their search engine. However, backlinks are still one of the essential ranking criteria which decides any website's SEO ranking. Before creating backlinks, examine why you build backlinks and what benefits particular links give to your ranking and standard criteria.
Try to focus on backlinking your websites through high-authorized websites rather than creating a ton of backlinks through low-standard websites. Because a single backlink from the popular website tends to make such massive traffic in your websites that normal tons of websites altogether can't.