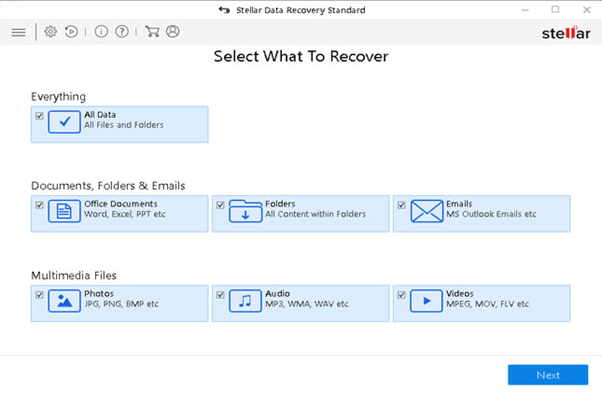 Best Way to Recover Lost data from Damaged Drive on Windows System (2019)
A volume is a separate area on a hard disk that has a file system, and it can be formatted whenever required as per the user's desire. All the logical drives are recognized by the letter or alphabet. For instance, most of the Windows computers have C: / as the main logical drive.
You can use a Microsoft Management Console, Disk Management to create partitions on the disk. Moreover, the first three partitions that are created, known as primary partitions. In case a user wants to create more than three partitions, then those subsequent partitions called extended partitions
Why You Should Have Partitions on Hard Drive
Use multiple operating systems
With logical partitions, you can install multiple operating systems. One operating system on each partition. This can be extremely useful for programmers who need to switch constantly from one operating system from the other.  This saves a lot of hardware cost.
Data is protected in case of a Failure
In the event of a system failure when nothing seems to work, the only option that remains is reinstalling the operating system. Now, if in such a case you do not have a separate partition for your data, then you will end up losing it all.
Formatting system means, you only have to format your main drive, and you can easily recover the rest of your data.
Better Performance
By partitioning drives, the number of reading head repositioning delays reduce and that is why the performance of your system goes up.
Better Data Management
As we stated above, by partitioning drives, your data will not stuffed in a single drive. Instead, it can be divided into separate drives and better organized.
Reasons for the Loss of Logical Partition
Accidental Deletion
The most common reason for losing a logical partition is accidentally deleting it. It can happen in just a jiffy, and you could end up losing all the data. Sometimes it happen when you accidently delete a folder from the drive which hold your important files.
Operating system re installation
If you are trying to install or reinstall the operating system and you follow a wrong procedure, then it could lead to loss of partition. It can also occur because of an interruption during the installation process. It is always recommended to follow step by step while reinstalling the new operating system.
Damage to Partition Header
The partition headers for each partition contain all the important details about file size, allocation, and sectors present on the hard drive. If there is any damage or corruption in partition header, then all the information about the logical partition will be lost, and the data will go into an unreadable state.
Virus attacks
Virus attacks can corrupt the system and damage logical partition. Virus attack affects the file system and make drive inaccessible due to which users become unable to access their drive's data. There are many cases when user's data get vanished from the drive just because of virus attacks.
How to Recover Lost Partition
Startup Repair
This is the first thing you should do when you face any issues with the partitions. Its basic debug option that can retrieve partitions if there is no major loss.
Bootrec
Follow the below steps:
Boot the system through a System Repair Disc or a Windows Setup DVD
Open the Command Prompt by going to the Start Menu
Launch Bootrec.exe
You can use the following commands for different purposes
Write a new sector
exe /fixboot
Repair corrupt boot sectors
exe /fixmbr
Rebuild boot configuration
exe /scanos
Logical Drive Recovery with Stellar Windows Data Recovery
This software has been specially developed to deal with issues relating partition loss. Stellar Data Recovery Standard can efficiently recover lost or deleted partitions. It also recovers all the data and files saved in the partition. It first scans the drive for all the partitions and then previews the partitions that can be recovered.
are some of the features of the software
Recovers lost partitions
Recovers data from SD card, USB, internal drive, etc.
Ability to recover over 300 files types
Recovered deleted emails from Outlook
Supports Windows 10, 8, 7, Vista, XP
Supports FAT, NTFS, and ExFAT file systems
Recovers data from formatted drives
This software has a very easy to use interface, and it can quickly recover all the lost partitions. Also, with the help of this data recovery software user can take demonstration first without spending money. With the demo version of data, recovery software users can scan their formatted drive and take preview of recoverable files.
Note: Never download data recovery software on the same drive from which you want to recover your lost files. Anything you will write on the data may lead to data overwritten issue.
Once you complete the software download and installation process, software interface will open. You will see the first interface of the software where you get the option to select the data type. Select what type of data you want to recover and click on "Next" button. After clicking on scan button you will see the next screen where you the option to select the drive location from where you want to recover data. Select the drive from where you have lost your files and click on "Scan" button. Software will start the drive or partition scanning process. The time of scanning depends on the size of the drive. If your drive size is large then it might take some hours to complete the scanning process. Once software completes the scanning process, you will be able to take preview of all recoverable files. To get your files preview, you only need to click on the files available in left penal of the software interface. Once you get satisfied with the software result, you can purchase it from the official website of Stellar data recovery. The Stellar data recovery Standard version is available at affordable price, which is $49.99.