The Ultimate Guide on Why Your Business Needs SEO Strategy
For any business to dominate the online market search, you need effective digital marketing strategies. You may have the most unique and perfect website designed, but who cares if it is not visible to many? For this purpose, you can rely on Search Engine Optimization (SEO) to get your site seen. SEO does not only drive traffic to your site, but also helps increase conversions.
Let's look at some of the best SEO strategies to increase your online presence and help drive traffic.
Helps Build Trust and Credibility
You need to build a website that offers a compelling user experience with a perfect layout. If your site appears on the first page of a search engine, it naturally builds trust and credibility for its users. When people start seeing the exact content they were looking for; they will view you as an authority in your field of expertise.
Establishing a well-known brand requires consistent efforts, commitment, and patience with online marketing. But that can prove to be quite difficult for some companies, in that case, using affordable SEO packages from a service with a good track record is the ideal option to go for.
For a Better User-Experience
Since every online site wants better ranking and maximum visibility, they should focus on offering a better user experience. Depending on how your users view your site and if they have a good experience, you can succeed in surpassing your competitors.
With Google, your website can be evaluated if it provides a good user experience or an unfavorable one. With a good user experience, your site can improve organic search performance and help websites rank well on the SERPs. Here are some ways to enhance a customer's user experience: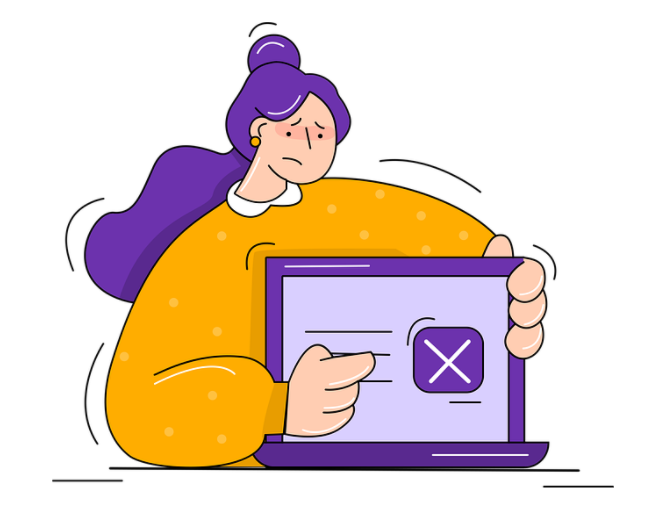 Optimize Your Page Speed
It is pretty frustrating when a page takes too long to load, which can cause users to leave the page within a few seconds. With the rise of mobile devices, people access different platforms simultaneously. They expect a fast result for the content they are looking for. Improve the speed of your page by compressing all your images before loading them.
Include Well-Written Content
Make sure that your content revolves around what your potential customers have in mind. Choose the suitable format and keywords to address your message and attract the right audience. Search engine sites rank site pages based on their headings and keywords. The headings for your content should stand out in size, followed by content that is smaller in size.
Mobile-Friendly Site
Since more people have switched to mobile devices, websites should also follow trends. Your site should be easy to navigate regardless of what type of device is used to access it. Moreover, Google ranks websites higher if they are mobile-friendly.
Optimize Your Page Title
Since your page title and Meta description are the first things your audience sees, they should be optimized for search engine rankings. Users may skip or click on your page depending on these properties alone. Here are a few tips for your page title and Meta description:
Write a meta description under 160 characters

A perfect page title should fall somewhere between 30 and 60 characters

Include the target keyword in both

Choose a unique meta description and title for every page

Convey what your webpage is about

Optimize your content for SERPs appearance and search intent
Improve your URL Structure
Search engines rank websites based on how clear their URL is, directly affecting user experience. An effective URL can significantly increase traffic to your site and, as a result, lead to more conversions. You can improve your URL structure with on-page SEO with comparatively little effort. Let's look at some properties that make a clean URL.
Try to include a primary keyword in the URL.

Make sure that a visitor can read the URL and understand from it what the page is about.

Shorter URLs are preferable that are around 60 characters. The main reason is that many search engines might rank you lower if the URLs are long.

Hide the www prefix to prevent confusion, and it is quite evident that it means a website domain. This way, your domain name can be more prominent.

Use around 1-2 keywords to your URL relevant to your content.
Generate Backlinks to Your Site
Backlinks are a critical factor in ranking websites. You can significantly improve your site's authority and SEO with external links from reputable sources. Link building leads to higher site metrics and SEO scores. Moreover, it helps you stand out and make your site more visible to the target audience. Here are some ways you can make a link-building strategy a success.
Guest Blogging
With guest blogging, you write a blog post for a website that falls under your niche and include a link that takes the reader back to any of your web pages. Be selective about which sites you chose to gain organic traffic to your site.
Influencer Marketing
Like online marketers, influencers are becoming an essential part of the marketing strategy. You can hire an influencer to post your links in their content, such as a video, photo, story, or post. Since Google also pays attention to content from authentic sources, using the influencer market can help your website rank higher.
Include Your Link on Social Media Sites
Insert your website link to every of your business social media sites like Facebook, Instagram, Twitter. Add backlinks to your site on profile pages, and description pages as these hold more weight on favorable ranking.
Optimize Graphics on Your Site
Graphics are an essential part of most website designs and help users to have a great experience. But high resolutions are accompanied by larger file sizes that slow down the loading time. Here are some ways you can balance site performance with visual design.
Benchmark your current site speed by running a speed test on your site. You can use

Google Page Speed insights

for this purpose that can help improve site speed and performance.

Choose the best image file type like JPEGs, PNGs, and GIFs. You can go with the format that suits your website and doesn't slow down a page.

Resize the images before you upload to decrease file size. It will help your site load faster.

Image compression is another crucial factor in image optimization. It is done to reduce the redundancy of the image data for an efficient form. You can save images in the original format and then compress them using a web tool.