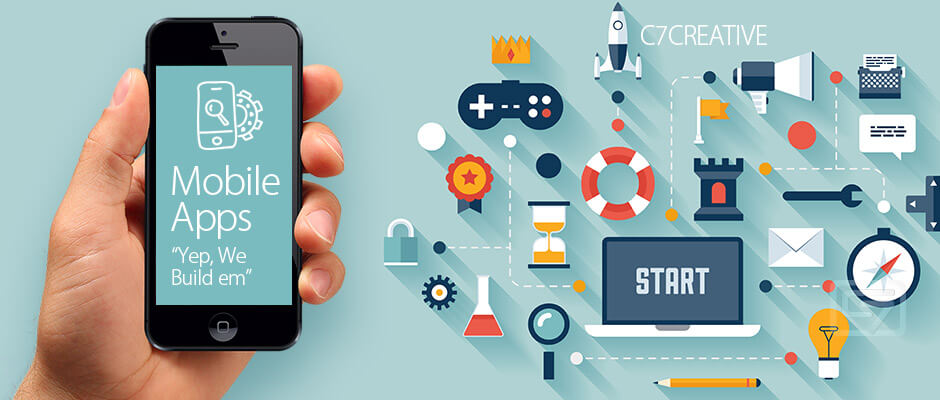 What can a business do with a Mobile App Development?
Mobile apps have created huge appeal in the market. An app built out of a thoughtful mobile application development approach helps a business give a boost to its ROI and provide it with a competitive edge over rivals.
Mobiles are now key devices used by customers for everything they do and buy online. Businesses are aware of this trend and, many are already promoting and placing their products/services to their customers through mobile devices. When a business chooses for mobile app development, it starts preparing itself to –
 Read more Interesting Articles: What is Digital Advertising and A Guide to Online Ad Types and Formats
Easily Promote a brand, products or services,
When your business owns a mobile app, it makes better impressions than those without it. It prepares itself ready for those who matter the most. With a thorough mobile app development strategy – https://doit.software/blog/software-development-plan, your brand, business, products or services will receive the desired exposure. Frequent updates and continuous enhancements to the app will keep customers bounded with your business. The app will work like a promotional tool, which will stay there in customers' phones for a long time and keep on reminding them about your brand or business. Ultimately, it will save huge money and effort you are required to invest in other promotional techniques that, often time, aren't proved to be quite effective.
Have the simplest way to contact and engage with customers,
A mobile app development provides businesses with a way to interact with customers in real time. The app can engage customers instantly whether you are running a promotional campaign or launching a customer opinion poll. Here, the meaning of the engagement is that customers are involved in activities, like selling or buying, for which you have put your app in the market.
Read more Interesting Articles: 5 Advanced SEO Tips That Work Like Magic
But do remember one thing that good businesses do not just end up selling or buying. They believe in creating a long lasting relationship with customers, instead. An app emerges as a platform where the business can easily contact its customers or where customers themselves too can easily contact a business in order to solve queries related to a product or service.
Instantly receive feedback from customers,
The feedback for a business is like a boon. It increases the chances to sell those customers who have just landed in the app but haven't so far built up their trust on the brand or business.
An app provides the quickest way to get feedback from customers. Notifications can be sent to them to encourage and say something about your business in the form of product- review, suggestions or even a complaint.
Believe it or not but a complaint itself is a positive feedback as a business discovers something that has gone unnoticed through its own quality checking processes. Complaints are valuable information that helps business keep on improving.
Keep improvising,
When you have the continuously flowing feedback reaching you in the real-time from customers, you have enough information to develop your product the way customers want to see it. You can discover something that you have never thought of after doing tons of brainstorming. Customers' suggestions can help you improve your products/ services and bring them into the shape or form that no one even can easily compare with.
There is a lot you can improvise in your business, products, or services with feedback from customers and, an app works as a valuable medium providing you the information from those customers.
Experience gradual increment in ROI,
A mobile app development helps you see a gradual increase in your ROI and, it happens for sure if you apply the best of the approaches to get your app developed. Don't worry about the cost that you will need investing in the development as the benefits you will receive be way more weighty than the cost itself.
To expand your customer base,
People using mobile devices are making a customer-base which most of the businesses haven't yet fully exploited. There lie limitless possibilities. Conversions can happen instantly as customers reach you even when they are traveling in a subway. Payments can be made just in a matter of seconds as all payment gateway providers have customized their payment gateways to be compatible with mobile screens.
Apps can have the integration of social media where most of the people are nowadays spending several hours every day. Social media integration helps you reach a much larger audience-base in minimum efforts.
Sell more, sell faster,
You are able to sell more when you have a completely fresh customer-base. But you sell faster too because you are exposed to more customers than ever before which also increase the frequency of selling even if not every individual customer is buying.
Read more Interesting Articles:  How Social Media Helps in Business Marketing?
You can also boost sale by providing a variety of coupons for price offs, discounts, etc and push them instantly or when a customer is in the closest location to your store.
Get Business analytics more easily,
Apps can be devised to keep records of every transaction, from a user accessing different pages to time spent on each individual page, to the bouncing back, to exploring a product, related products, to buying and so on. When you have this information, you are able to analyze the customer-behavior with the help of a system that can predict better choices for customers to improve the chances of selling more.
Analytics data will also help you improvise your product or service standards.
Own a brilliant marketing tool,
An app turns out to be a brilliant marketing tool and, you are able to run different marketing campaigns for almost no cost. Reviews and product description featured in an app will work like the information or an ad put for users to prepare their mind to buy from you.
Have a positive image.
Last but not least your business will have a positive image when you have an app for it. You will project to the world that you abide by ongoing trends and are tech-savvy as you too are using the technology as a medium between you and your customers.
So, in all ways, a mobile app is good for your business. Don't you still have a mobile app for your business? Well, go for it now…
Author Bio. :- Sofia Coppola is the technical writer of Rapidsoft technologies, a prominent mobile app development company which provides iPhone and Android app development services across the globe. She loves to write on the latest mobile trends, mobile technologies, startups, and enterprises.