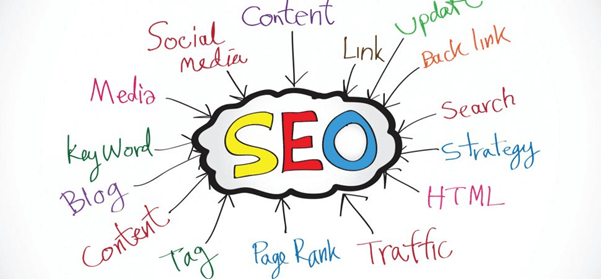 5 Advanced SEO Tips That Work Like Magic
Understanding and implementing an actionable search engine optimization strategy may help you get double the traffic on a particular website. This results in greater visibility and helps spread brand awareness even to the remotest corners of the virtual world. Quite often, a large number of people are looking for goods or services or products that you offer and they might be searching for it right now! Imagine if you had a strong online presence, you would be easily generating leads and capitalizing on them at this very moment! With this in mind, one realizes the importance of search engine optimization.
If you aspire to be an SEO expert, be prepared to put in a lot of work. This includes keeping an eye on the latest and updated Google trends and other developments in the industry. Staying abreast and implementing certain tricks could make your SEO work like magic. Following are some SEO Tips which will transform the way you view SEO:
1.     Make Use of Title Tag Power-ups
Title tag power-ups can transform the dullest of topics into interesting reads. A compelling title tag will ensure that users will click your link on the list of websites available in the search results. Using certain words such as Awesome, How to, Research, Amazing, etc. will significantly improve the organic traffic visiting your website. However, do keep in mind that including a title tag power-up alone is not enough to boost your ranking.
You also need to prevent the captured audience from pogo sticking. If you are new to this SEO jargon, pogo sticking means a user visited your website, then clicked back, and then visited another website. This basically sends the message that your website does not meet the user's requirements, which results in your page slipping down the ranks. Thus, to avoid the pogo sticking effect, make your content user-friendly and readable. Include a lot of bullets, subheadings, and lists. Do not delay in offering the answers for which the reader comes looking.
Both the tricks are to be used together and simultaneously. The first trick shall help you can attract audience and the second is important so that you can continue to retain them.
2.     Explore Long-Tail Keywords and Use Them!
Naturally, you would want your content and website available for a long list of users. A simple search of generic terms should enable the readers to access your information. However, if you Google some basic terms, you will realize that the top slots are already taken by large corporations that are spending big money in claiming that position. This means that your content and website would end up on the second or third page! Unfortunately, about 75% of the internet users do not go beyond the first page, which means that your brand continues to stay non-existent.
Normally, people who will be seeking help from the internet would look for specific information rather than generic phrases, which are known as long-tail keywords. Thus, to help your site reach on the top of the search engine results, invest time, energy, money, and efforts in locating long-tail keywords. Companies prefer to research heavily in long-tail keywords since you can reach out to your targeted audience while minimizing the competition.
3.     Optimize URL to Suit Search Engines
The most important tip while dealing with URLs involves including the target keywords within the URL. Since most search engines read URLs to compile a list for the search results, having the target keyword in your URL will help detect your website as a relevant content and in process, boost your ranking.
Additionally, follow a 'less is more' approach while dealing with URL. A URL that is short and simple will be easily comprehended by the search engine. Additionally, the URL alone should be self-explanatory so that if a user reads just the link, he or she will at least get an idea about what the web page contains. A complicated URL will confuse the search engine and makes it difficult for it to determine the topic or the contents of the post. In simple words, if a human cannot read or understand the URLs of your websites, neither can search engines. Some more tips that will help optimize your URLs include:
Replace any underscores with hyphens, it not only makes your URL readable but Google cannot read underscores so it removes the complexity
Avoid any capital letters in your URL considering that links are case sensitive and it may leave the users and search engines confused
Locate and add mobile URLs to your sitemaps to help your page rank higher in mobile search results
4.     Establish Connections and Create Backlinks
Networking is an important aspect of blogging and SEO. It is important to build connections with others who are willing to help you out in the long run. The easiest way to request for a backlink is by pitching to well-established bloggers. A subtle way to do this is by sending out 'feeler' emails rather than a direct pitch. A feeler mail has a greater chance of conversion than a direct in-your-face pitch. Another way to get some links is through speaking at gigs or conferences. Quite often, the hosts would gladly give you a link, which can eventually transform to as much as 4 to 7 links for a single gig! Posting guest posts on other relevant blogs will help in building backlinks too, it will also shift the limelight towards your website and increase your readership.
A reliable way to seek out links would be through communicating with those who make use of your visual assets. Ideally, it is something that is done by websites when they use your infographics, charts, or visualization. However, if you reach out to them and offer a friendly push towards a link, they would be happy to offer you the same. While it may not be guaranteed that it will result in a link, you can at least be assured that you stand a chance at scoring a few handful backlinks out of the emails that you send. To locate the websites that have made use of your visual aids, right click on your image and copy the image link and search it on Google, you will see a list of websites that have used your image. Pore over the pages and identify the ones that have not linked the content to you. Follow this up with a friendly mail seeking a source link to your website.
5.     Use a Lot of Non-textual Data and Optimize It!
Blogs cannot just be a long and droning string of words. Your posts should contain at least an image to break through a large wall of texts. Also, remember to use high quality images in your blog. Readers will understand your content better if you can furnish relevant facts and figures through images and infographics. However, the search engines do not understand images since they are not readable like text matter. Thus, the way of indicating what the image conveys is through labels such as alt text, image file name, and even the caption. Thus, every image is an opportunity to add more keywords onto your page. You may include them in these labels to help the Google search engine understand what the image represents.
Experiment with different formats to make your blog interesting. Apart from just images, also try introducing videos or podcasts in your blog. This will open new avenues for you to connect with your followers while also inviting more readers. Test out the various formats and observe how your blog performs, the enhancement can be in the form of increased readership, back links, and boosted engagement with the readers.
These advanced SEO tips can drastically improve your page ranking. These tricks will work like magic as your website climbs up the search result ladder. However, do bear in mind that SEO alone cannot increase the value of your website; you also need to regularly churn good content to keep your audience hooked. Put in some extra hard work to enrich the content while also using effective SEO techniques to publish matter that will keep you on the top of your game.
Bio
Tausif Shaikh is a Founder of Xplore Institute. He is Passionate about Digital Marketing, SEO, Social Media Marketing, and Blogging. He has been in Digital Marketing Since 2014. He is Busy writing Tips about Digital Marketing which actually works.