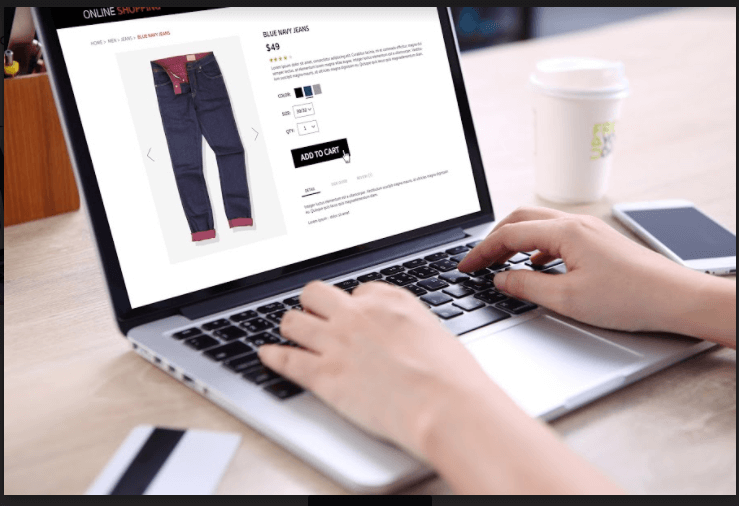 How To Choose The Best E-Commerce Platform For Your Business
Building your business online is made easier with e-commerce platforms. Even if you have a physical store, having an e-commerce platform can also be advantageous. It's easier to grow your business because you can easily reach customers from different parts of the world.
But here's the problem: there are many e-commerce platforms and it may be confusing to determine which one would be the most useful. They may look the same, and it'll be hard to know which one is best for your business. Fortunately, you can consider the following tips below to know how to choose the right e-commerce platform for your business: 
Check If The Cost And Features Are Worth It 
As mentioned, many e-commerce platforms exist, and they come with various features. This makes some of them costly. Thus, you must know which ones have the features you'll use so you can avoid paying for premium features that you may not maximize.
The best way to start understanding e-commerce platforms is to familiarize yourself with their two major types: 
Open-Source E-commerce Platforms:

If you want to have your own web host, then open-source e-commerce platforms may be right for you. The platform provider will give you a source code to install on your web host. 
Moreover, if you want absolute control over your business and site, an open-source e-commerce platform is the best type for you. When you use this type, you can customize and level up your site's scalability. As a result, you won't have to spend on recurring charges. 
Although these platforms provide templates you can use, you can still select various features for website personalization. You can also install other modules or plugins that you want to use for your website. 
The downside when using such platforms is the need to know the technicalities of running your e-commerce site. If you're skilled enough, you can save tons of unnecessary fees since you know how to operate and maintain your e-commerce store. But if you're not tech-savvy, you may need to hire someone who knows how to go around the technicalities of the platform.
Examples of open-source e-commerce platforms are Magento Community Edition, WordPress WooCommerce Plugin, and Open-cart.
SaaS-Based E-commerce Platforms:

If you're looking for a swift and simple way to build your e-commerce store, SaaS-based solutions may be right for you. You can easily set up your online store by registering on their platform. After a few hours, you can now run your e-store as they're hosted by a cloud solutions provider with ready-made platforms. 
Since it's hosted, you no longer need a technical team to run your e-commerce store. It's not even a requirement to know coding to operate your business in this type of platform. 
You may consider it a great platform, and indeed it is. The only flip side is the cost; you may be required to pay annual or monthly fees based on their plans. There are also miscellaneous charges and recurring expenses such as commissions per sale, SSL certificate cost, hosting fee, and payment processing fee. 
Well, if you're focused on growing your business instead of the technicalities of running an e-commerce store, then the cost may be worth it. Thus, you can level up your marketing efforts instead of processing payments, updating your security, or customizing your platform. The most popular SaaS-based e-commerce platforms include Shopify, Big Cartel, and Squarespace.
If you're considering using SaaS-Based e-commerce platforms, you may want to explore the differences between Shopify vs WooCommerce. That way, you can check how these two types of e-commerce platforms differ and which one is the most suitable for your business. 
Consider Ease Of Use
No matter how much you pay, it's a waste of money if the platform is not easy to use. What you should look for in an e-commerce platform is that it must be easy to navigate. Especially if you're a newbie in running an e-commerce store, ease of use is essential. 
You can find e-commerce platforms with ready-made templates which you can easily use. Most solutions also offer product prices and databases which you can upload in seconds. With their drag-and-drop capabilities, you can customize your e-commerce store without difficulty. 
Having higher plans from these platforms allow you to take advantage of their inventory management and e-mail alerts. Tracking your products is also simplified as you get notifications if your product is running low. You can also track customer engagement and cart abandonment since these e-commerce platforms come with real-time reports. 
The best thing about choosing an easy-to-use e-commerce platform is you can focus more on how to increase your sales instead of spending time navigating such platforms. 
Consider Customer Experience
You may have the time to navigate and study your platform, but your customers might not have the same patience. Hence, you must choose your platform with them in mind too. It's important to have an e-commerce platform that can enhance the customer experience through its user experience (UX). 
A superb UX guarantees that the platform is user-friendly and intuitive. This is essential as it can satisfy and engage your clients better. And you know that making your clients happy is vital to growing your business. 
In addition, you should choose a platform that can keep up with the rapid changes in technology. Thus, they should have regular updates to ensure that you and your clients can get the most out of the platform. 
One of which is personalization—the platform should easily understand various consumer behavior patterns. By knowing this, the platform can deliver personalized experiences for each client. 
Choose SEO-Friendly Platforms
Most importantly, you should use an e-commerce platform that knows the importance of Search Engine Optimization (SEO). If the platform is SEO-friendly, your products or e-commerce store will more likely appear on shopper's search engine results pages. 
To do this, you may have to choose a platform that will allow you to use SEO strategies to drive more traffic to your e-commerce store. You must have a platform that can collect customer reviews, add your own blog, and use your own domain name. That way, you can rank higher on search engine results pages. 
Conclusion
It's easy to build an e-commerce store, thanks to the existence of e-commerce platforms. However, your business has specific needs that should be met with the platform you'll use. It may be best to consider the tips above to ensure that the platform you get can easily manage your business. That way, you get to use its features and tools to your advantage.