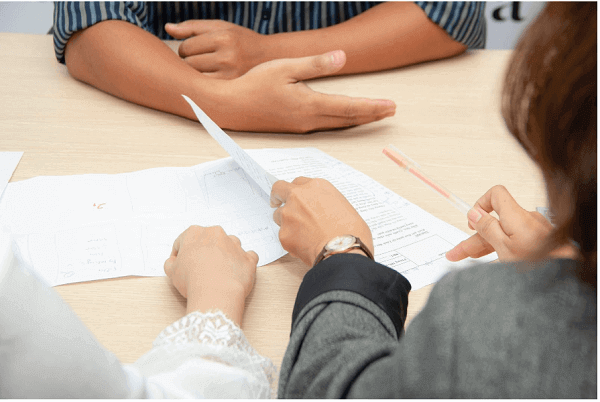 SOC 2 Audit: 5 Tips for Startups
Trust in software companies varies as there are more and more high-profile cases of data leaks and cyberattacks. When you consider that the average cost of a data breach in the United States is $4.35 million, you can see why it's so important to take data security seriously. Right now, everyone is talking about SOC 2. Every business that does not have SOC 2 compliance exposes itself to possible security risks.
So, what can your startup company do to show your commitment to security and successfully approach SOC 2 auditing? Keep on reading to find out what you need to do to properly prepare for this audit. 
Develop Well-Defined, Written Policies
Rules govern how workers handle data across the company, making them the most important part of any security program. Your policies should be professional yet simple to comprehend and ready to read at any time.
Consider these factors when you create your policies:
Which data should be kept and for how long?

Who reports issues, who fixes them, and who gets notified?

Who has access to what resources in the system/data?

What backup systems are there, and who is in charge of them?

Who needs security training, and what should that training entail?
Control Ownership and Responsibility
SOC 2 isn't only about recording your controls; it's also about letting everyone know who's responsible for carrying out those controls. Hence, identifying the owner of each control and detailing their duties is an essential part of SOC 2 compliance. The best way to reduce security concerns is to conduct a review of these assignments annually or quarterly.
Install Trust Services Criteria Controls
Auditors evaluate the effectiveness of a company's controls at the corporate, functional, and data levels using the five AICPA Trust Services Criteria (TSC). While seeking a SOC 2 report, the only necessary TSC is security, but it's still a good idea to implement at least a few safeguards for each one. These are the 5 TSCs that could be implemented:
Security
As previously stated, security is the minimal requirement for a SOC 2 audit. To reach this milestone, you must demonstrate appropriate protection against data deletion, software misuse, and other threats to sensitive data systems.
Privacy
SOC 2 privacy requirements follow Generally Accepted Privacy Principles (GAPP). GAPP-compliant companies carefully handle employee and consumer personal data. Auditors usually investigate how a company safeguards personal information such as name, address, social security number, health status, etc.
Confidentiality
Confidential data includes receipts, customer data, personnel records, financial papers, SKU lists, etc. Auditors will want to check that you have rules to protect sensitive data from cyberattacks like phishing and whaling, and are regularly training personnel on confidentiality best practices.
Processing integrity
This criterion verifies that your QA and data monitoring policies operate effectively. Auditors will check your procedures to make sure they are accurate and effective.
Availability
Several organizations have service-level agreements with their customers. SOC 2 auditors will verify that you're fulfilling SLAs, that you've documented disaster recovery, and that you have a security incident response strategy.
Maintain Records and Accumulate Proof
It's one thing to declare your organization follows specific protocols, but it's another to prove they exist and work. That's why SOC 2 audits call for thorough documentation and proof of all security measures taken by the organization. Being well prepared for an audit before entering can shorten its duration.
Some examples of things you should get ready for are:
Levels of service agreements;

Samples of the MSA, NDA, and DPA;

Vendor agreements (especially for data hosting software);

Pictures of physical servers;

History of external risk evaluations and audits;

Latest results from vulnerability scanning;

Encryption at rest and in flight;

Details from previous backups;

Regulatory measures used to ensure safety.
Consider Doing an Internal Audit
When you have completed the above procedures, you can now conduct a practice run. Create a neutral internal team and test your system to the AICPA's SOC 2 requirements.
Think like an auditor for a moment and go over each of your policies, noting any gaps. Ensure you have all the necessary screenshots or links to resources ready to show an auditing company. Prepare responses to any questions that auditors may ask during an interview. In addition, you should make a note of everything that needs to be changed or updated as you go.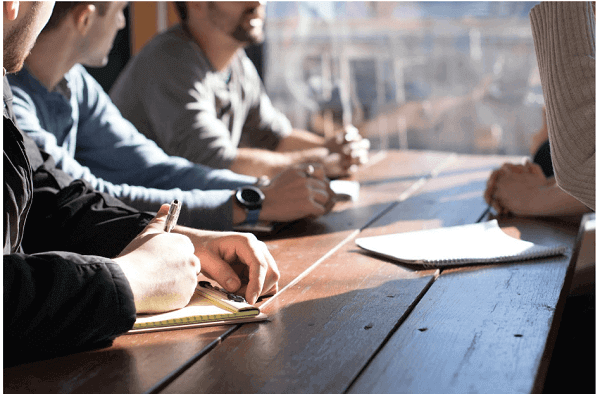 Final Thoughts
Remember that the work involved in achieving SOC 2 compliance is not a one-and-done deal. A SOC 2 Type 2 report requires a six-month evaluation of your business against SOC 2 standards. But, in order to keep your SOC 2 certification in good standing, you must undergo an annual re-assessment.
So, it is recommended that a SOC 2 checklist be revisited multiple times each year to ensure that all policies and procedures are up to date. Having an internal audit planned every six months might also help you keep on target.