What Every Business Owner Should Know About Managing Their Online Reputation
According to 85 percent of executives, reputation risk management is more critical than other strategic risks. A successful reputation management approach may have a significant impact on your organisation.
So, What Precisely Do We Mean When We Talk About Managing One's Online Reputation?
Managing a company's reputation is all about influencing the perceptions of its most essential stakeholders. Among these stakeholders are your customers; suppliers; the government; and any other third parties that have an impact on your business's operations and its sales.
When it comes to the digital marketing landscape, managing a company or brand's reputation is critical. For a firm, having satisfied consumers and providing a pleasant customer experience isn't enough. Additionally, businesses must also learn how to develop positive content, interact with customers on review sites, and spread the word about their company through social media.
This article will discuss the necessity of online reputation management (ORM) and the platforms you can utilise to build a strong business reputation.
What Is The Meaning Of Reputation Management?
Long-term success for local home service companies hinges on building a solid brand both offline and online. Here are a few reasons why your company should put in the effort to build a good internet reputation:
Your company's reputation and sales can be harmed by only one bad review: This can be extremely harmful to the sales of a business that doesn't handle poor reviews correctly. Over ninety-six percent of customers say they won't utilise a business after reading bad reviews.
Buying decisions are greatly influenced by the reputation of your company. 45 percent of shoppers check online reviews and perform their own research before they make a purchase. Bad information or simply negative remarks about your business can scare away potential consumers, even if your real service is of high quality.
Managing a company's online reputation is a vital marketing tactic for today's digital audience: A comprehensive strategy for managing a company's internet reputation is common. Marketing via email, website administration, and more all fall under this category. A company's reputation and sales can be directly affected by marketing and reputation management.
It's possible to boost customer trust and transparency through reputation management: Customers are looking to put their faith in you. It's important for businesses to be open and transparent, both online and offline. Reputation management organisations are typically hired by businesses to help them create a strong relationship with their customers.
Let's begin!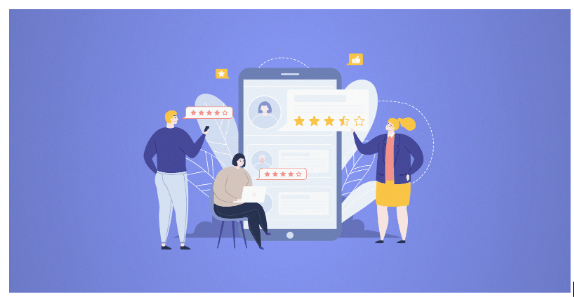 Why Do You Feel The Need To Manage Your Reputation?
Customers, clients, and other stakeholders are likely to check out a company's online reputation before making a decision to work with it. Before making a purchase, customers are doing their homework. For local companies, this might mean that customers are reading online reviews of local restaurants and using them to make their dining decisions. 
Isn't it possible that the reviews are fake?
Seventy-five percent of firms think that the financial and reputational condition of their business is dependent on internet reviews, comments, news, and forum posts.
If you don't manage your online reputation, you may not be able to attract suitable employees or customers.
What Are The Advantages Of Managing A Company's Reputation?
To offset, weaken, or eradicate negative content online, online reputation management aims to develop or promote positive content.
As a business, you want to portray yourself in the best possible light online. And that's good for your business since it means more customers, more revenue, better employees, and protection from negative news, reviews, and social media attacks in the future.
Managing your company's reputation can save you a lot of time and money in the long run.
What Resources Are Available to Help You Manage Your Company's Online Reputation?
In order to boost your company's online visibility (and even SEO), you need to keep tabs on the major platforms where your clients hang out. Customer comments, customer reviews, or partnering with another local business to spread positive word-of-mouth are just a few of the many possible uses of this tool.
You should be on the following social media networks and online review sites to start:
My Business on Google (GMB)
The most popular search engine, Google, provides its Google My Business (GMB) service to help businesses better manage their online listings and reputations. A business can gather star ratings, respond to favourable or negative feedback, and even receive Google Guaranteed in order to gain a better internet reputation.
Yelp
There are several benefits to using Yelp, which is an online community where local companies may advertise their services to both new and existing clients in their area. Customers can rate and evaluate businesses on a scale of one to five stars and share their experiences with others.
When they need a service, "Yelpers" go online to look for it.
Facebook
Business owners can create a Facebook Business Page on the world's most popular social media network. Businesses frequently make use of Facebook to interact with their consumers and advertise their products and services. Visitors to your area can "recommend" your business and even mention that they were there (s).
HomeAdvisor
When it comes to service-based firms like electricians and plumbers, HomeAdvisor is a great place to be Customers submit feedback about their encounters with home service professionals and can rate the quality of the work, the value for the money, and the level of customer service they received.
Nextdoor
Businesses in the area can use Nextdoor to reach out to their neighbours and gain new customers. In addition to exchanging advice on local businesses, members of the network provide regular updates on their own establishments. The verification process for Nextdoor members makes them more trustworthy than reviews on other review sites.
Customers' social media posts might have an impact on your company's online image. Customers now post their positive and negative experiences on social media, including Instagram, Facebook, and even YouTube. Posts like these can go viral and have a greater impact than a Yelp review.
Having A Good Reputation Is One Of The Most Valuable Assets You May Have
Your online reputation may either be a boon or a curse for your business, depending on how well you manage it. Search engines like Google are used by clients, colleagues, and employees every day.
When people search for something, they see your business' website, social media accounts, blogs and review sites, as well as articles in the news. unfavourable publicity, social media comments, or reviews are a turn-off for potential customers. In contrast, if your reviews are positive, people are more likely to believe in you and conduct business with you.
It doesn't matter if it's true or not, a single negative article can have a detrimental impact on your business's reputation.
The Myths of Reputation Management
Online reputation management is often misunderstood by small firms, such as those in the home-service industry. 
This is a list of the top three myths debunked:
Myth: Reputation management is only necessary for large corporations and multinationals.
A bad online reputation can be fought and overcome by a large, global organisation. In reality, it's the smaller and more local firms that may be more vulnerable to a bad image. It can be exceedingly difficult for a local business to obtain or keep consumers if their local reputation has been harmed.
Myth: Reputation management costs a tonne of money.
A pricey digital marketing agency or sought-after public relations firm isn't always necessary for reputation management. To improve their online reputation, small firms can do it themselves, learn on the job, or work with a dedicated customer communications platform.
Myth: Negative online reviews will NOT have a significant impact on our business.
Negative evaluations are typically taken for granted by businesses. Even if your business has a hundred other 5-star reviews, one negative one can scare away potential clients. Over 94% of customers will stay away from a company that has received negative feedback or has a terrible online reputation.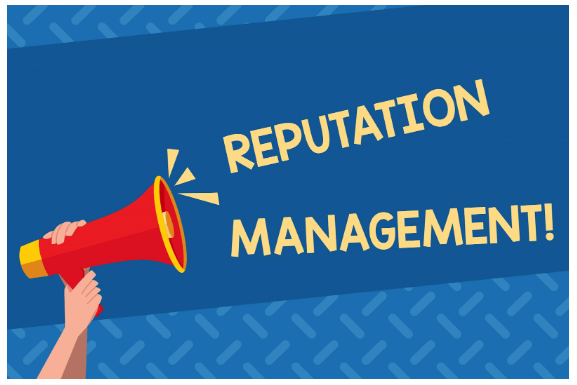 How Is A Reputation Management Company Organised?
A reputation management company can perform a variety of things to improve your organization's online reputation if it has any unfavourable or outdated content on Google. A mix of public relations and SEO marketing approaches will be used to generate positive content.
This content will be search engine optimised to the fullest extent possible in order to get a high ranking on Google's first page. Content that is uplifting can include:
Optimising websites and creating new ones.

Thought-provoking articles.

Press releases

The administration of social media platforms.

The postings on a blog
Managing Your Reputation With MediaOne
Reviews and a company's online reputation are now more important than ever.
If you're the owner of a firm, you're probably well aware of the importance of reputation management.
MediaOne is here to assist you.
Make the most of your online reviews and reputation by partnering with MediaOne today. Take advantage of this opportunity to improve your star ratings and raise your revenues!