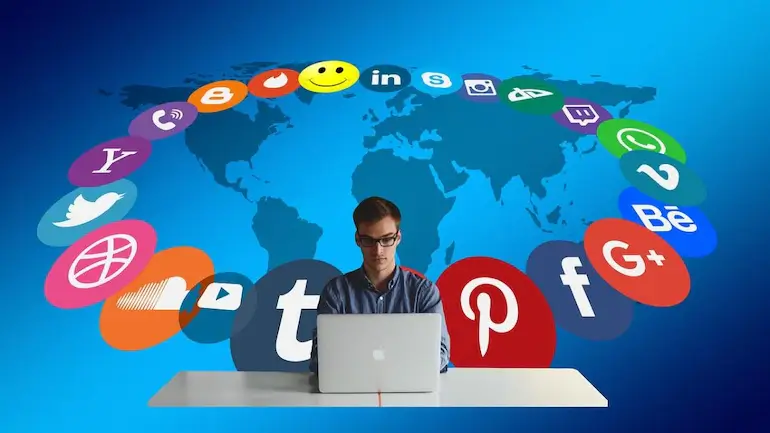 Building A Career In Social Media; The 8 Most Frequently Performed Social Media Jobs
The idea that social media would be so beneficial to businesses that whole careers would concentrate around community outreach and on-platform ads marketing was unimaginable fifteen years ago. 
Now that social media has taken off in such a big way, this is a sector where you can really advance your career. With the rising relevance of both organic and paid social media marketing, professions in social media marketing are expanding, and this isn't something that will change anytime soon.
Are you curious about the trajectory of this professional progress and whether or not it will be steady enough for you to take the plunge? 
A look at how social media jobs is growing in terms of significance, common job titles like "social media manager," and even what you can anticipate making is what we'll cover in this article.
In What Ways Are Social Media Careers Growing?
To continue in business, businesses of all kinds must be able to connect with their customers and establish strong communities. Social media is a great tool for both marketing and community development since it allows people to connect with one another.
Social media marketing is a fast-growing professional option throughout the world, according to all the statistics available.
The use of social media in marketing is increasing at a quicker rate than that of traditional forms of marketing. Digital marketing roles have risen at a rate of around 30% faster than the rest of the marketing field.
When it comes to social media, these occupations aren't simply a short-term fad; they'll be here for a long time to come, no matter what the economic landscape looks like.
COVID-19 showed this, as businesses needed social media professionals to keep up with rising virtual and social connections with their customers.
The 8 Most Frequently Performed Social Media Jobs
Using the search term "social media marketing" to find a job usually yields a large number of results that are a good fit for your qualifications. As a result, you will have access to a wide range of work opportunities, which is always a good thing.
However, you'll hear about a select few positions over and over again. In a nutshell, let's have a look at them all.
On the list, however, there is a lot of overlap; the differences are minor, and companies employing these names may be asking for the same attributes, talents, and responsibilities depending on their individual needs.
1.Social Media Strategists
The term "social media strategist" may appear in the job description, but it indicates that the company is searching for somebody who can assist design and implementing cutting-edge tactics to enliven or sustain their social media presence. 
Strategists may be in charge of coming up with new ideas, such as pitching contests or recommending that a Story campaign or branded hashtag be launched. 
Strategists may be in charge of their own department, but they'll often have to get the go-ahead from someone else, depending on where they are in the company.
2.Social Media Manager
Social media managers are usually involved in the day-to-day management of those accounts, from scheduling posts to responding to engagement and reviewing reports. 
This title is sometimes applied to a department head, but it can also be offered to an agency employee who is responsible for a large number of client accounts.
3.Community Manager
Sometimes both online and off, community administrators/managers are held accountable for the establishment and growth of a community. 
You may think of ways to get people interested in joining a local complex's Facebook group, such as setting up contests or providing essential health and fitness information that people will want to share with others in the group.
4.Consultant in Social Media Strategy and Management
The majority of social media consultants are self-employed or employed by agencies, making it difficult to locate job postings with this specific job description. 
They often provide strategy consults. Consultancies may or may not receive ongoing work from customers; they spend a lot of time dealing with new clients or those who are prepared to take their businesses to the next level.
5.Brand Manager
As a general rule, brand managers have obligations both on and off the social media platform. As part of the digital marketing team, they'll also collaborate with others to help establish or refine a brand across all possible touchpoints with customers. 
Your website, your email marketing, and, of course, social media all fall under this category. They often have a large say in strategy, but their primary goal is to create and implement a brand that people will adore.
6.Social Media Analyst
Data is king for social media analysts (sometimes known as "brand analysts" if their work extends beyond social media). Most of the time, the focus of these positions is on evaluating the efficacy of current and previous campaigns. On and off-platform interaction will be examined to see what's doing well and what's not.
Analysts are particularly vital when expensive PPC campaigns and a large number of ad dollars are involved since they give advice beyond simply providing reports on how to optimise campaigns moving forward.
7.Digital Marketing Specialist
A digital marketing specialist can do a lot of things. A lot of the time, they'll be in charge of running a variety of campaigns at the same time, which might include things like content marketing, PPC ads, and even organic social media efforts.
8.Chief Marketing Officer
You may become the chief marketing officer of a corporation if you work hard enough. This is a high-profile role, and you'll be responsible for handling more than just social media marketing; you'll also be responsible for SEO, PPC, email marketing, content marketing, and overall online presence. 
You'll still have a lot of responsibility for social media, but you'll likely be delegating a lot of the actual work to other members of the team.
Final Words
As social media platforms and their users have increased exponentially, so has the demand for social media marketing professionals. 
Brands are starting to look to in-house and external social team members to assist them to engage with their consumers in meaningful ways as they realise, they can't recruit a 16-year-old intern to tweet into a void.
There's a lot of possibility for advancement in this sector, especially if you're flexible and adaptive. Your ability to think on your feet, your knowledge of human psychology, and your desire to keep abreast of the most recent marketing trends and technological advancements might make you an ideal candidate for these positions.