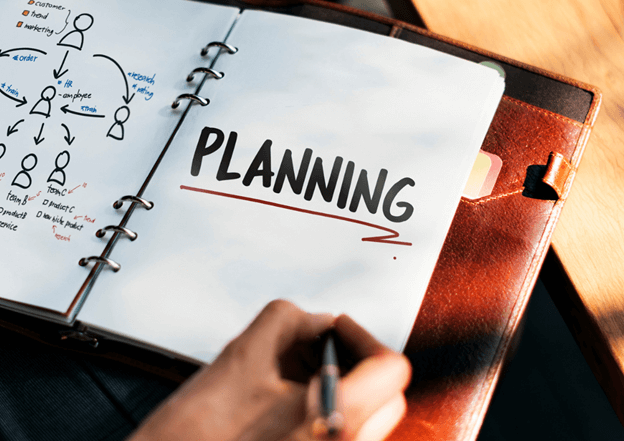 7 Reasons Why Marketing Plans Are Important For Business?
What are marketing and promotional activities? That was probably the prime question anyone had to ask after the first business was ever established.
The answer to this question keeps changing even till the date. What's the reason? The marketing strategies have a tendency to evolve and adjust to changing situations. Thereby, defining the chords of marketing would not be entirely fair.
The world is quite aware of the fact that customers are the driving force of business. Now the customers aren't naturally going to know about your business, deals, and discounts. In order to do that, you shall need to run your horses on the race course of a marketing plan.
Unlike the old charm, marketing isn't all about going door to door and spreading the news by word of mouth. Technology and AI have handled the task well enough to make sure it reaches out to the maximum number of audience.
Need a little more convincing? Here's a whole set of advantage that marketing can bring to your table.
Read along and decide for yourself whether business branding is worth the investment or not?
●  The Power of Business in Your Hands
The very basic concept a marketing plan tends to clear is the objective of your business. Before you have that sheet of paper planned, there are certain questions to be answered. For example, what sets you apart from competitive stores? Where does your target audience reside? Do you have enough resources to reach your customer base?
It is only after answering the aforesaid questions, you as an owner can get a hold on the strengths and weakness of your business unit. A complete analysis of the business defines your position in the market.
●  Locates your Target Audience
A business organisation is fatal and empty without the target audience. Reason? How will your product or service land a sale when you don't know where to promote and sell. The marketing plan you have created defines every single aspect of the business.
Among all the aspects USP i.e.; unique selling point shall drive you towards your audience. The set of audience benefitting from your USP are your target customers.
In simple words, nothing good shall come from dictating a story about Fairies to a 60-year-old. The true place of your fairy tale story lies with the toddlers. Knowing the behaviour and needs of your audience is the key to building a more effective marketing plan.
●  Monitors the Ups and Downs
The base of marketing ideas become crystal clear with a plan in hand. Ultimately, the business units are able to groom themselves for the next steps of marketing and unforeseen challenges.
The tips and tricks of marketing are stacked up with a lot of things. Some of them are social media marketing, video marketing campaigns, content strategy, etc. But wait, how do you know any of these tricks were fruitful or not?
Now when you have the map of a marketing plan, the task of picking out loopholes becomes easy and quick. The marketing activities can be monitored and controlled when compared with the initial plan.
●  Boost Up Professionalism
A marketing plan acts as a stepping stone towards improving one's self-confidence. The added advantage is that you understand the business better. With better understanding, communication skills also tend to improve.
As a business owner, it deliberates the knowledge of when and how to convince the customers. With all the activities in place and order, your business organisation shall appear a little more professional and responsible.
● Meeting with Marketing Deadlines
When you don't have a sheet of paper on hand which has a list of all the marketing activities, they won't reach to the point of execution. Furthermore, a certain set of activities need to immediate execution.
For example, if you are running a discount campaign on your business website, the promotional activities should start way before the actual launch. Each step is pre-planned and well-executed and the activities successfully complete their goal without any delay.
● Capable of Fund-Raising
Once you are totally aware of all your business capabilities the task of prioritizing the marketing activities becomes effortless. Having defined which activities need more attention, the next step is to acquire funds for the same.
A marketing idea in place can boost your confidence and make you able enough to communicate with prospective customers. A plan dictates the in and out of your entire business. Thereby, knowing the loopholes and perks it becomes easy to speak about your business agenda.
●  An Update on the Market Trends
Unless and until you have a plan for the future, you may not be aware of the same. A similar ideology applies to your marketing campaigns that involve email marketing, visual contents, promotional discounts, etc.
Have you ever wondered how these campaigns are able to fetch the audience's expected reaction? The whole magic lies behind planning. Marketing strategies one of the ways to keep track of on-going marketing activities.
Let's say a company is writing and promoting paraphrased content among its audience. But upon conducting a market analysis, a shift of interest towards video campaigns is witnessed. The immediate action of the company should focus on the promotion of more visual contents.
When such activities are witnessed in a business unit, one can call marketing strategies rolling as per the updated market trends.
The Survival of Business
If we assume that the business organisation is a plant, then a marketing plan is the water. Your plant of business will not survive without the water. Moreover, a marketing plan is a road map to catch the attention of your prospective audience.
The whole agenda of preparing a marketing plan is to alert the business regarding all the upcoming changes. In addition to that, it also aims for a business organisation to follow a defined schedule. Any kind of vague implementation of marketing activity shall yield no fruitful outcome.
So it is likely in favor of both, your business and the audience to draft your plan on a piece of paper and implement those ideas with a flexible approach.
Author Bio: Anthony Perl
I am the Director of CommTogether a communications and marketing agency working with small to medium-sized businesses and the not-for-profit sector in particular in Australia. I am passionate about communication and marketing.