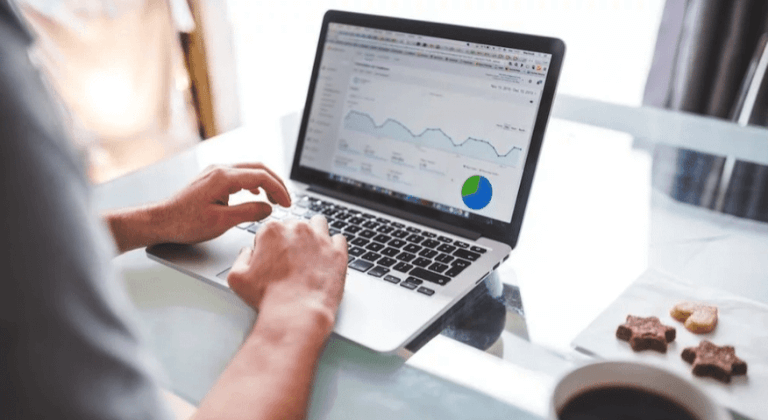 Step-by-step guide to measure your campaigns with Google Analytics
For you to be successful in your marketing strategy, you need to learn how to measure your campaigns with Google Analytics. This will allow you to know the results they are having and you will be able to improve on what you are failing . Knowing this information, you will have the possibility to optimize the performance of your business.
In this digital age, it is essential to evaluate and analyze the metrics of the projects you are executing. For this reason, it is very important that you know how to master these types of tools that will help you. In addition, analytics is a great ally for you to achieve good web positioning .
As if that were not enough, it allows you to track various areas of your domain. For example, the volume of visits, the time the user stays on the pages, the source channels and even the conversions.
Importance of Google Analytics for your strategies
Measuring your campaigns with Google Analytics allows you to control what happens in your strategy. It also gives you the opportunity to understand the behavior of the visitors who browse your website , which is essential. In fact, currently, factors such as decision making and the definition of budgets are conditioned to the analysis of these data .
Apart from being a free tool, it has a friendly interface. It integrates easily with other Google products and has great data processing capacity. It also allows you to extract customized reports for different needs. You can perform everything from basic analysis to complex reports.
There is no doubt that it is a good alternative to carry out evaluations of your campaigns. With all the information it provides, you can improve and enhance the way you advertise your company. But to achieve this, you must know much more about it.
Advantages of Google Analytics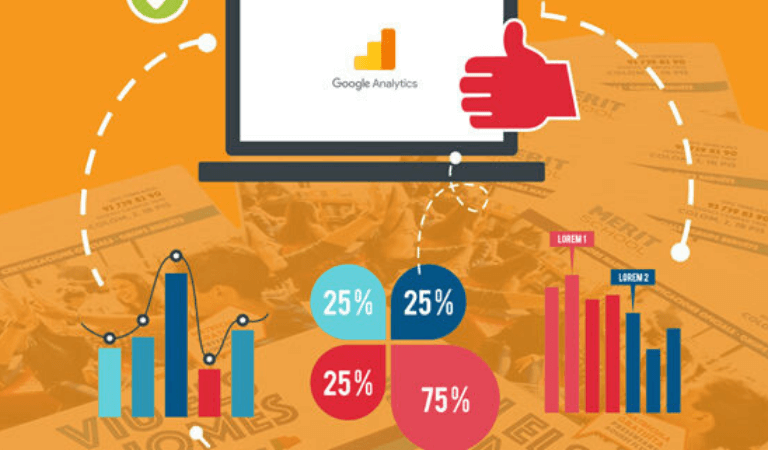 It is important that you know the advantages of this tool, so that you can know everything that it will bring you and how to get the best out of it. These positive aspects are what will drive you to use it to measure your campaigns. So if you don't know what they are, pay attention because you will see them below:
Free service, which makes it easily accessible for small and medium-sized companies.
Provide sophisticated analysis of visits to your site.
It offers advanced segmentation, personalized reports, dynamic graphics, among others.
It is compatible with Google Ads or web positioning by pay per click (PPC). Thus, you can get the indicators on the return on investment of Ads.
Practical and easy to use, it does not require an expert.
Compatible with websites of any size.
Track all campaigns, whether from Google Ads, email , web positioning, keywords.
Provides a secure service.
Steps to measure your campaigns with Google Analytics
The time has come for you to learn how to measure your campaigns with Google Analytics. If you have no idea how you should do it, then you should pay close attention to the following information. Take note of the steps you will observe below and it will be of great help:
1.- Visits to your campaign
This is the fundamental measure that web analytics will provide you. Visits are generated every time a user clicks on your campaign and browses it. This will undoubtedly be the basis of your analysis and, through it, you will be able to extract all the essential information on the performance of your strategy.
2.- Number of unique organic visits
The number of unique organic visits gives you the possibility to know how much movement your campaigns are having. When talking about this aspect, reference is made to the number of users who visit your website, taking into account only the first visit of each visitor.
Why is it essential that you base yourself on these figures? Because, for now, paid visits do not allow you to determine if the content you uploaded to your page is giving results and attracting more users. To be successful with your campaigns, they must be able to attract the attention of visitors who enter the Internet . You have to generate enough interest in them so that they are encouraged to enter your site.
3.- Check the recurring visits
As you can see, visits have great relevance in the measurement of campaigns with Google Analytics. In this case, it's about the recurring ones, with which you can know how interesting your ads are to your audience. If they find it really attractive, they will return to the channel where they found it.
You can carry out an analysis on the quality of your content. If the user returns or not, it is important that you know why it happens, to evaluate what it does: return or not return. In this way, if the strategy is being positive, what you should do is replicate it throughout the page.
4.- Page views
This aspect goes hand in hand with unique organic and recurring visits. This is because the page views metric is in charge of measuring which pages are visited. Simply put, it refers to the number of times your campaign receives a visitor through the different channels.
Depending on the page views, you will be able to determine the section that obtains the best results . This in turn allows you to establish where your campaign is having more success and, thus, you can apply it with the rest of the pages.
5.- Bounce rate
The bounce rate of your campaigns is another important element that you have to measure with Google Analytics. This gives you the opportunity to know if people are interested in your ads once they are shown and enter your website.  If they remain on the site, it will not affect your metrics, but if they leave, it means that the user did not find what they wanted and will look for it elsewhere.
It allows you to measure the interest that users show once they enter your landing page , blog, social networks, among others. It is imperative that your campaigns are striking enough that you can persuade the person. The idea is to leave them wanting to visit you again because you offer them what they need.
For this reason, you have to pay special attention to the bounce rate. If the percentage is very high, it is because something is wrong. But the good news is, with analysis, you can determine what is causing this. In this way, you can correct it immediately to improve those figures.
6.- Origin of visits in relation to your campaigns
Commonly, online businesses do not tend to segment campaigns based on the audience they receive. This is even more delicate when the public comes from various sources of traffic. On the other hand, if you know this information, you can adapt your ads to that audience.
You can know this through Analytics, you just have to enter "Acquisition> All traffic> Channels" . Once you have entered, you will be able to observe all the necessary data to determine the origin of the visits. In addition, you will have the possibility to segment them according to the source from which they come. Also, this gives you a clear idea in which channels you can invest to get the most out of your campaigns .
7.- Compare your metrics
Another important factor when analyzing your campaigns with Google Analytics, is to compare the metrics. It is probably the most direct technique and perhaps the one that works best. You can apply it to any objective you have set for yourself, as long as it is through this tool.
It is about making a comparison between the current metrics that Analytics offers and those that were thrown when starting to work with a new strategy . You have to carefully check point by point to see if there has been a positive or negative change in the results. To do this, you just have to go to the temporary panel that you will find in the upper right corner.
Google Analytics will carry out this analysis based on 4 fundamental points such as unique page visits, bounce rate, recurring visits and the number of page views. With this, you can know if your campaign has achieved the objectives that you established.
8.- Create your personalized reports
Although it is true, Google Analytics provides you with endless useful data to analyze your pages, it is better to focus only on that information that is relevant to your campaigns . And you can achieve this thanks to the option provided by this tool with which you can create your own personalized reports .
There you can include the metrics and dimensions that interest you most for your measurement object. Also, you can design different types of reports to report specific data to the different managers of your business. In addition, it gives you the possibility of joining different graphs and metrics in the same view.
Now that you know how you can measure your campaigns with Google Analytics, it's time to get down to work to enhance your strategy. Remember that the data you obtain is what will help you determine what is going well and what you have to improve .