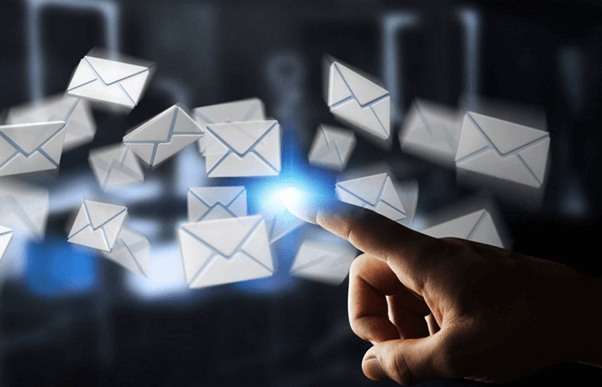 Is Email Marketing Still a Valid Marketing Tool in 2019?
Internet has become the biggest mode of communication for everyone living in 21st century. With so many ways in hand, it's now easier to connect with the people all over the world through internet and hence there has been a quantum leap in advertisement and sales.
Beyond the shadow of a doubt, marketing is constantly changing but email is still a significant part of its scheme. It has only changed its landscape over time. Email Marketing has been most used and effective way of Marketing from the decades.
Here we are going to delve into whether Email-marketing is still an effective marketing tool these days or not. And that's one of the most interesting questions I get asked about most of the times. The answer to the aforementioned question is pretty simple "Yes, Email Marketing still remains a cornerstone of Marketing".
You can't give Email-marketing a brush off when it comes to business. As per the 2018 data, email marketing is still rated as the most effective marketing channel, beating out social media, SEO, and affiliate marketing. Let's jump into this:
Email Marketing statistics for 2018
Well, one thing is sure that you can't ignore the importance of Email-Marketing when it comes to sales and outcome. And if you have been neglecting Email Marketing, it might be time to reassess your approach. Is it over-garnishing? Alright, let me make my case and we'll see if you disagree then.
Well, I am going to put you onto the statistics of Email Marketing in 2018. Let's face it:
Did you know that well-nigh 74 trillion emails are sent each year? Yes, you heard it right, 74 trillion. And the numbers have been increased as compared to the past years. According to the Communicator Email Benchmark Report 2017, 1.8 million Emails were sent in 2017 than the past year.
Are you up for another shock? Well, nearly 281 billion emails were sent and received per day in the year 2018; according to the latest Radicati Group Email Statistics Report. That's exciting, isn't it? And within five years, the number is going to cross 333 billion emails sent and received per day. Still not convinced? Alright, I'll get onto it.
According to a report by Statista, an online business intelligence portal, there were 3.7 billion global email users in 2017. This number is expected to improve over the next few years. In 2021, the number would cross 4.1 billion email users.
Right after that, the Email Marketing has an average ROI of 3800 percent. That means for every dollar invested in Email Marketing, the average expected return is 38 dollars. According to a report by Salesforce. So, yeah, email will be sitting in the catbird seat for the years to come. A report by DMA Insight shows that 99 percent people check out their emails each day (at least once). And for some people, the number reaches up to 20 times. Whoa! One of the most important trend in Email Marketing is the introduction of Video with in the email during 2018. The statistics by Martech Advisor reveal that addition of video within the email can shoot up the click rates by 300 percent. Alright, the Email Marketing statistics would keep going on and on and you don't have all day to read it, so the aforementioned were a few pinch hitters.
What exactly is Email-Marketing?
Email Marketing refers to the use of email to build relationship with the potential customers and clients. It is one of the most important section of internet marketing which deals with the online marketing via websites, blogs and social media and so on.
Alright, Email Marketing help businesses keep their shoppers informed about the latest products and services. With that, it helps them send the messages to thousands of their customers.
Email Marketing in customer's point of view
The thing is, Email Marketing is most preferred communication tool when it comes to the customers. Most of the customers vote for emails while communicating with the businesses they are associated with- according to a report by Adestra. For majority of the professionals, Email Marketing is the most influential communication tool. According to a back of the envelop calculation, more than 95% professionals use email as a mode of business to business communication.
Email Marketing in seller's point of view
Having said that, Email Marketing has an average ROI of 3800 percent. There are a bunch of factors that affect sellers when it comes to Email Marketing. Let's get into this:
Cost
There is no denying the fact that cost is one of the most important factor when it comes to any business. And Email Marketing is inexpensive, no ifs, ands, or buts about it. No matter you are doing it yourself or getting the services of any digital marketing agency, the benefits which Email Marketing offers are thin on the ground. Okay, wouldn't it be fructiferous to send the updates or advertise the product to millions of customers via email in a single click? The cost would be cheap as chips as compared to the other advertising channels.
Success
The next big advantage of Email Marketing is success rate. The user who have subscribed to the newsletter would be interested in the offers or products you have presented him with. So, its s great idea to grab him by sending the newsletters after regular intervals of time. Keeping a close weather on this idea, the emails can be an ideal way to target the right customers. Email Marketing's ROI is much higher as compared to the other direct marketing approaches. Be that as it may, just chipping in with the right offer that the customer hopes for is something you must keep a close eye on.
Instant response
With the use of latest analytics available these days, it's super easy to look over the response against your promotions instantly. This way, you would be able to check if it's working for your business or you need some alterations in the strategies right away.
Well, I'm not the only one who is beating the drums for Email Marketing. Yes, you heard it right. The towering majority of online marketers would make the argument in similar way. Ascend2 revealed in a recent report that the 82% of the labels they surveyed use Email Marketing in order to advertise their products. And for the case of Social Media Marketing, the percentage is 67%. So, we can make an even handed approach for the Email Marketing that "Email Marketing still stands out from the crowd when it comes to marketing". Vola!
Why Email Marketing is still a cornerstone of Digital Marketing?
Email Marketing allows you to get your message out in just a click
The first reason that backs Email Marketing is that you won't have to pay through the nose to advertise your products or services. After this, almost all of us check out the mails at the start of the day. Approximately 91% of US customers check out the mails daily. Though social media is also becoming the popular way of communication and advertisement. However, most of the people still prefer sending mails rather than sending messages on Facebook. Alright, let's make it simple. Amazon send an email when a new product is added to the inventory, they don't tweet for it. People get updates and information via emails not social media. Well, the truth hurts.
Social Media butters up Email Marketing
It's crystal clear that the social media has changed the ways people communicate. The response of social media in promoting the business is just overwhelming. However, social media coupled with Email Marketing; everything will be coming up roses. The reason for this is because both the social media and email marketing go hand in hand.
That said, you can make the use of social media to bring around new leads for your email list by just linking to your content on social media. Email is probably the best way to build an audience and then communicate with them with ease.
You'll stay on Your Subscriber's Radar
Though social media hits the nail on the head when it comes to communicating with the followers. But, what about the filtered posts? Yes, that'd probably do your head in. Facebook filters posts are you have to cover all the bases in order to make your subscribers listen to the new offers every time. That's the area where Email comes to your aid. Everyone checks their mails and your promotions would get the perfect solution in this regard.
That means, you are always on your customer's radar through Email Marketing. You'll get them new offers and they will get you sales. Simple.
Less effort, more revenue
With an email list, you can make more profit with less effort. I mean, just clicking a button will get the job done. It's super easy, isn't it? One might have thousands of people on their email list and what you need is just send a promotional email to all the subscribers and that's that. Most of them would buy and resultantly more revenue is expected. For this to happen, you need to maintain a strong relationship with your subscribers and when you'll talk shop, they'd listen.
Specific customers can be targeted using Email Marketing
Another very big ease of Email Marketing is that it allows you to slice up your subscribers into different groups. That being the case, you would be able to target specific customers against particular offers or promotions. When you'll get your promotions out, a certain percentage of customers will click on. With the help of this data, you can make groups and send the upcoming promotions accordingly. Need I say more?
While that's not the case with other social media. Whatever you'll post will be delivered to all of your followers whether it's Facebook, Twitter or other types of social media. Therefore, you won't be able to target the specific customers through a single post. Be that as it may, you would be able to make much more strategic moves using emails so that your message reach out the right audience. According to eMarketer, the purchases made through Emails are three times greater than of social media. Whoa!
Email Marketing Predictions for 2019
It is a need of the hour to know what is coming up in email marketing this year. Different marketers have different opinions and predictions regarding email marketing. Let's consider Litmus predictions about email marketing which need your attention:
Interactivity will be the first thing to enhance the experience of the email recipients so that the subscribers may not delete the message, unsubscribe or mark your message as spam.
Email personalization will be the perfect way to reach out each of your unique subscriber individually. Your audience would only be delighted through personalized campaigns.
It is needed to create concise and digestible email content.
Email accessibility needs to be improved as it serves as one of the basic pillars of user experience and design. It means to ensure that everyone can receive and understand your message, notwithstanding any disabilities.
More and more emails should be sent that are only text.
Litmus also quoted that the storytelling is the winning formula for consumer engagement.
Success factors of Email Marketing
Dave Chaffey from Marketing Insights proposes a skilled view into the success factors of email marketing, using the reminder "CRITICAL". Here is the elaboration of these factors:
Dave is of the view that the design of the email should be creative. This means an artistic touch to the layout, images and colour. Particularly, it is more convenient to ask the customer about their preferences, whether text or HTML as there has been seen much fondness in this regard.
If you want to raise the response rate, you need to make your emails personalised as well as relevant. Relevance has become a big success factor.
Always take care of the time. You need to send emails during the working day of the recipients, abstain to send in such times that they receive it overnight. Remember, you can check for the timings appropriate for specific emails.
Companies cannot just depend upon a single method of marketing, nor can they put their faith in several methods of differentiated marketing. As a substitute, best marketing practices operate integrated marketing communication (IMC) where all features of their promotion work collectively to create a whole. Email marketing must be counting here, so your emails must convey the same image and message as your entire operations.
In view of the copywriting for your email, you must ponder on all aspects of the language, from subject line to your mail signature. With emails, not all links ought to be saved for the last sentence, so just think of making them simple in early to grab that impulsive customer.
The email header, with characteristics such as the subject line, from address, to address, date and time of receipt and format are all included in the attributes by Dave. For a second time, testing your campaigns can exclude the attributes that customers consider spam and emphasising the attributes that will work excellent for your business.
Include Videos in your Email
Email marketing like other types of marketing also includes video as an important mean to get attention of your recipient. Creating visually appealing content can be entertaining and increases open rate by 19% and click-through rate approximately 50%. Isn't it impressive?
If you really want your email to be converted into the sales, you need to hyperlink your customers to your home page and make it steady to complete any forms.
The upshot of the above discussion is that Email marketing is very significant in many industries particularly to create customer-firm relationship and bumping up the success of your company. And it's not going anywhere in 2019. That's a given.