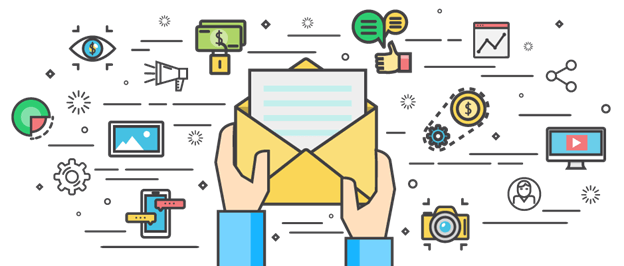 How to do Email Marketing through AOL Desktop Gold App
What is Email Marketing?
Email Marketing is direct marketing using emails as a medium to develop a bond with their customers that hopefully increases sales and the customer's loyalty. In other terms, we can say it as online marketing via social media, website, blogs etc. At its best, it helps businessman to tailor the information to their target clients. While AOL Desktop Gold can handle basic email marketing, and bulk email verification specialized email marketing platforms often offer more advanced features, segmentation options, and analytics to optimize your campaigns.
Advantages of Email Marketing
 Pros of Email Marketing can be listed as followed below:
Email is the finest inexpensive medium for the sale of your products/services.
The easiest setup is provided by email marketing for small businesses.
Newsletter received can be forwarded providing news updates to their customer's list.
Which is more sustainable: Social Media v/s Email Marketing?
In the digital era where social media is heavily utilized for advertising purpose email marketing still governs, according to research. Let's have a look:
Overall 75% of internet users preferably use the email method as the best medium for marketing.
According to research 61%, people use social media instead 92% choose email.
Email gives access to "opt-in" feature by authorization.
Email gives more analytics than social media such as bounce rates, click through rates and conversions.
Furthermore, in a simplified way, if you post the advertisement on the social platform it's not necessary that they will see it and it wouldn't target their social media stream. However, if you drop email it will remain in the inbox until and unless it's read or deleted.
Best Email Marketing Practices 
Create your own list– Instead of buying email list build your own preferred list according to your target audience else sending unwanted email to customers would be a high risk of being categorized a spammer.
Stick on to rules of CAM-SPAM Act– This act inculcates reliable subject line, ease of unsubscribing, your name and address below the line of your email.
Don't send Ads only with thought to buy it – Use emails to build a good relationship by sending tips and insights. Building the understanding with customers is essential rather being upfront for always buying.
Serve your list well – Keep in mind, people in your list have trusted you with their mail and name. So, provide the best service with loyalty to make them your potential customers.
Follow the schedule for Newsletter – If you are posting newsletter you need to follow the schedule.
 5 Best Free Email Marketing Tool
Luckily, to grow your business with high pace best free marketing tools have been developed. Know the specifications of each tool. Let's get started:
Mail Chimp
Tiny Letter
Benchmark
Mail jet
SendinBlue
Mail Chimp
Mail Chimp is widely used to send emails and sign up from email.
It helps to provide Newsletter making a customized platform.
Allows directly to sign up through the app for the newsletter.
Tiny Letter
Provides 100% free and straightforward way to send the newsletter.
You can analyze stats as how many people opened your mail.
Tiny Letter gives a bit of branding at the background of sign up page.
Benchmark
It helps to send emails that appear paramount everywhere.
Benchmark works in vast languages and app also provides a translation.
Features include- vibrant templates, easy to edit and drag and drop action.
Mail Jet
Mail jet sends automated emails to their customers.
It focuses on transactional mail service that helps to create a customized receipt, atomized support reverts and many more.
It's a great way to start your mailing strategy.
SendinBlue
Best to opt for creating and storing a free contact list.
Help to create pre-made templates for ready to use.
Let's you buy pre-paid credits to send emails at the extent level.
How AOL Desktop Gold works as Email Marketing?
AOL is a more precise platform that includes all three web browser, media player and email messaging application at one platform. It has been developed to provide smooth and easy AOL mail services. In addition, it comes with higher security similar to email marketing service opposing the hackers to hack.
General Information of AOL Gold
Preferred Language– English
Size Limit– 15 Megabyte (Mb)
Version– Gold
Operating System (OS) – Mac, Windows 7, Windows 8, Windows 8.1 and Windows 10.
 RAM Limit– 1 Gigabyte (GB)
Developer– AOL
Display Resolution– 1024*768 or above
Processor limit– 266 MHz or above
Internet Access– Yes (High-speed)
How to Download AOL Desktop Gold in Windows or MAC Computer?
AOL Gold provides access to both operating systems- Windows and Mac. But both having different disclaimer follows different steps to Download AOL Desktop Gold. Depending on your requirement follow the steps –
For Windows
Open the web browser and type discover.aol.com/software.
Tap on 'Download Now' option.
Downloads will be finished in a few minutes.
Once the download is complete, navigate on 'Run' button.
Next page comes with 'Install Now'. Click on the latest version.
Now, pursue the prompted instructions and get AOL Gold.
For Mac
Visit the website discover.aol.com/software.
Click on Download option to download AOL Desktop Gold
Next, tap on 'Save file' after the download is complete.
Now next comes 'RUN' prompted on your screen. Click it.
Click on 'Open' to install the new version.
Click on continue.
Lastly, follow on the flashed instructions and once its complete click on 'Close'.
Note: For more information about the AOL Desktop Gold, click here…
Summary: This article is comprised of the features and guidelines for email marketing through AOL desktop Gold. Here we provide features and step by step instructions to use AOL application.