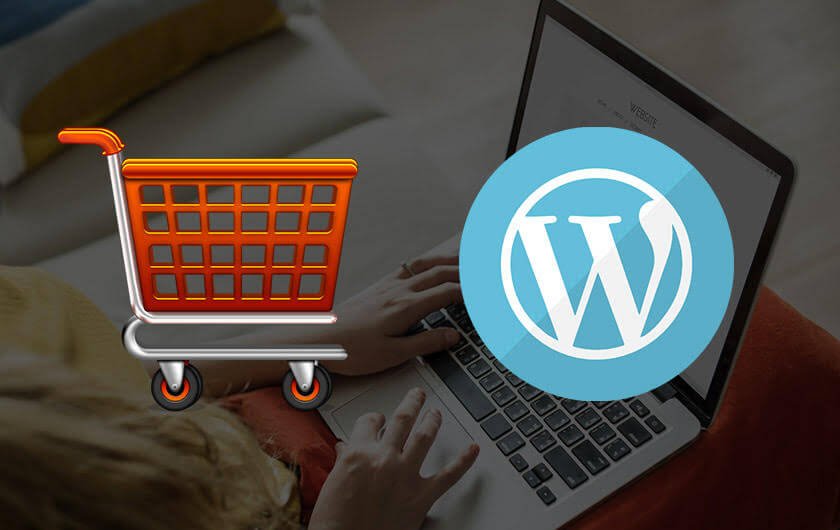 How to choose the Best WordPress themes for your eCommerce shop?
By
How to choose the Best Word Press themes for your eCommerce shop?
If you are about to start an online store then the most essential task for you is to select the best theme for your eCommerce shop. Obviously, there are so many things to look after before starting your business. Lots of people are confused about selecting the appropriate theme.
If you are also willing to know the factors to choose the best theme then this post is going to help you a lot. I will discuss all the essential facts about an eCommerce theme. So you will understand the way to select an eCommerce theme.
What is an eCommerce shop?
First of all, you need to know what an eCommerce shop is. The full meaning of eCommerce is electronic commerce. It is actually a way of business or commercial transaction which is run through the internet. Actually, it is an online shop where people can order or look for products visiting your website. Now get to know more details about how to select a proper theme
1. A visually attractive theme
We all know people have different tastes. But an attractive demo can meet most of the tastes. A theme should look awesome and stunning. So people will be impressed and your site will go faster.
2. Select a fast loading theme
People hate to wait while a site is loading slowly. So one of the greatest fact you should look after is if the theme is speed optimized or not. Have you ever wondered knowing the fact about Amazon? It is estimated that if Amazon takes one more extra second to load them the company will lose 1.6 billion dollars per year.
So be sincere about this fact. Your goal is to take the attention of the customer.
3. Responsive design
Responsive design is mandatory for creating an eCommerce site. We know at the present time mobiles and tablets are used more than laptop and desktop. People don't want to open their desktop or laptop to check some equipment online. Most of them will use mobile or tablets so visit your site.
If the design is not responsive then your customer will not be impressed even after having a great design. You have to make sure that your site looks perfect on all sorts of screens. Besides, the layouts should be changeable according to the size of the screens. So it is really necessary to select a theme with responsive design.
4. SEO optimized
The full meaning of SEO is search engine optimized. You need to be careful if your site is highly ranked on Google or not. The theme should be in a good design that can rank well on Google.
As the main target is to catch the customers, SEO friendly theme is mandatory for you. When a theme is SEO friendly, traffic raises quickly as Google suggests to visit your site.
4. Pick up a premium theme
There are lots of free and premium themes available. For creating an eCommerce site I will suggest you choose a premium theme. There are some great advantages of premium themes.
Premium themes are more secure than free themes. Besides, you will get more updates with a premium theme. Updates are really essential as in every update you get the bugs and problems be fixed. They also provide more plugins which are really helpful for eCommerce sites. And the most important thing is you will get premium support with a premium theme. So get a premium theme
5. Cross-browsers compatibility

You have no idea from which browser people are going to visit your online shop. So before choosing a theme, be sure if it is supported to all kinds of browsers or not. The appearance of your site needs to be stylish and stunning. Some themes can't provide the real view of your site if the visitors visit with a general browser. So you should be careful about this fact.
6. Social media sharing

Social media sharing is also necessary for your eCommerce site. This advantage must increase your visitors on your site and more visitor means more selling. So social media integration is a noticeable fact.
7. Translation ready

If you are going to start an online shop then you must want to spread worldwide. But if your theme is not translation ready then you won't be able to catch people's attention all over the world. So try to find out a theme which is WPML ready.
If you have the plan to sell just inside your country, you don't need to be so much serious about this fact.
8. Security and support

Security is a very big deal, especially for an online shop. You have to choose a theme which provides maximum security. Hosting, SSL and plugins have more importance on eCommerce sites. Daily backup and other security issues should also be big issues. Check out their security advantages. If you feel okay then you can select.
Supporting is one of the most necessary facts of all. If you are going to do it alone then without a good support you can't be successful. Lots of problems and new functions you will meet. And without proper instructions, it is really tough to run a website smoothly. So before buying a theme check out their supporting services.
You can check out the best eCommerce themes for your online shop on the market. However, if you want any eCommerce service for your start up shop then you can check out this link eCommerce service
Other facts
I have already discussed the most important facts. But you need to know some other issues. Be careful if you can upload a high-resolution image and is it viewed by different angels or not. You also need to be sincere how properly you can give the proper information about a product and how will it show to the visitors.
Albums, events and other options are also useful. Another big fact is customization. If you are unable to customize a theme properly then that is good for nothing. So beware about those facts.
Final thoughts
In this post, I have shown the ways to select a proper theme for your eCommerce shop. Mainly I am suggesting you select a premium theme. Be careful about all the facts I have described. I hope this post is going to help you and solve some of your questions.