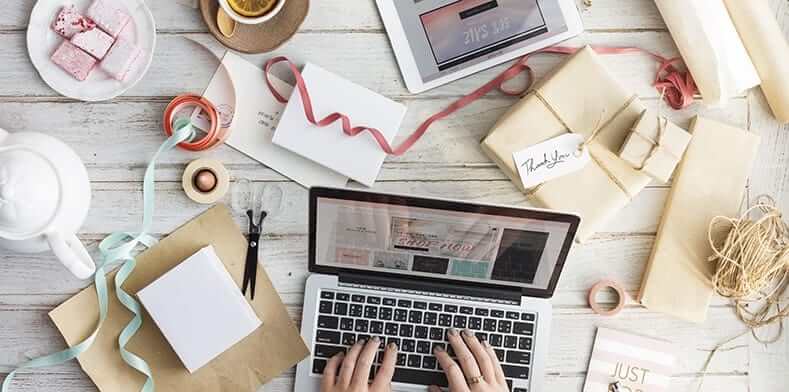 5 Benefits of Choosing Shopify for Your Ecommerce Business
When you are setting up an online business, you will come to realize how important a reliable and well-designed eCommerce store is. For your business to succeed online, it has to be easy to find products, check out prices, and purchase items with ease. With a reliable and well-designed store, you can make the most of your customers by providing them with the best shopping experience possible. Shopify provides you with all these tools and more. But, how does it stack up to the other eCommerce solutions available today? How does it stand out from the crowd?
Shopify has several unique features that set it apart from its competitors. This is why it's considered a top choice by entrepreneurs around the world. One of the most popular features is the Store Optimization feature. This helps you ensure that your online store displays the right products in the right category to help customers find what they are looking for. Another important feature is the wide array of helpful features that can help optimize your website and provide the right customer service.
Shopify offers a number of add-ons that you can incorporate into your store to make it more useful and efficient for your customers. These features are easy to use and don't require you to learn any new code or programming languages. They provide additional functionality that can help you optimize your website and help it perform better. For example, you can set keywords that appear in the Search field based on your own set of parameters. This feature will ensure that customers get exactly what they are looking for when they perform a search.
Shopify has several themes that you can use to customize your site. This gives you the ability to market your business to a specific segment of the audience. This is especially helpful if you have an online retail business. You can easily set the theme to reflect your target customer. You can change their colors, logos, and more. All of these features are provided at no extra cost.
Another benefit of choosing Shopify is its user friendly store design. It is designed to make it easy for customers to purchase items from your store. The navigation is simple and easy to follow. When customers arrive at your site, they can quickly see which items they need without having to scroll too much down the page. The pages load quickly and are well organized. Your customers will enjoy navigating through your store and will stay longer because it is easy to navigate.
Shopify works with many carriers and payment methods including PayPal, Google Checkout, and Authorize. Merchants don't need to worry about setting up a payment gateway and accepting payments in a different currency. This provides merchants with complete flexibility and makes it easy to grow their business. Merchants also have the option of setting up payment pages that automatically update your customers on their purchases. Shopify stores are set up with a standard template, so there is no need to create a unique store design.
Shopify's store design also includes a range of professional add-ons such as logo design, shopping carts, and online catalogs. With these professional add-ons, your online store will look even more professional and is easier to navigate. Customers will love having access to an online catalog. Customers who are browsing an online catalog will more likely make a purchase from your store than if they were just looking at a traditional book. Shopify offers a 30-day free trial so you can test out their service and get an idea of how easy it is to manage an online store with all of the add-ons that Shopify has to offer.
The biggest benefit of using Shopify is the low start up costs. Shopify provides many tools to make starting your online store easy. You have access to marketing tools, easy to use software, a web server, an online shopping cart, and more. With all of these tools in place, your store will run like a well oiled machine, so that your customers will return time again.