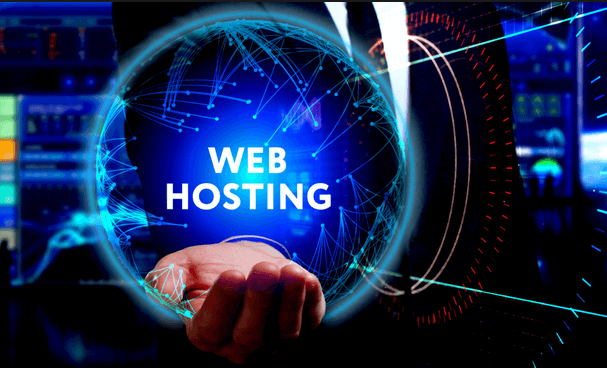 Why You Should Pay Attention to Shared Web Hosting
Shared web hosting is the most popular hosting used by WordPress users.  It is the cheapest web hosting option available and the first choice for people creating their website. Shared web hosting offers the user access to a powerful server and hosting at lower prices without compromising the server's quality.  Shared web hosting is ideal for small businesses and persons with limited funds. If you plan on creating your first website, all you need is a shared hosting plan and a little bit of WordPress knowledge. If you don't know what is WordPress, get familiar with it here. 
What is Shared Web Hosting?
Shared hosting is a web hosting platform that hosts several websites on a single server.  Each website has its own domain name. All the websites that are hosted on that particular server share the server's cost and maintenance expenses.   
With shared hosting, each website has access to all the server resources and features like databases, disk space, monthly traffic, email accounts, etc. Shared web hosting is the best online solution for several business owners with unique features and applications at an affordable price. 
How does shared web hosting work?
When you create a website, you will host your website content and files on a web server. In this case, it is hosted on a shared server. Your customers can then access your site by typing your domain name in the web browser, which is then connected to your server to obtain your website content and files.  This is carried out on a secure HTTPS connection, and the server then sends those files or content to your user's web browser where they can check out your website.
Key features of shared hosting
When it comes to shared web hosting, there are some vital features that you must put in mind. These features include:
When you want to host a website on the web, you definitely need some space that you will use to store your files, databases, and media. If you have chosen shared web hosting, you should know that you will only get a certain amount of storage space. You should, therefore, evaluate your needs and see if the storage space being offered is enough to make your website run smoothly. InterServer web hosting service offers unlimited resources and powerful extras. It is such a great choice to have everything in one place. If you need huge amounts of storage space, then you can choose managed web hosting since it comes with a large storage space. 
If you are not sure about the amount of storage space you need, talk to the hosting provider and find out if they will let you upgrade to a higher plan to help you avoid your website from going down due to storage limitations.
Bandwidth is also another aspect of web hosting that you must be keen on. A number of web hosting companies offer unlimited bandwidth but limit traffic speed. This can affect the performance of a website. You should concentrate on bandwidth when looking for a good shared plan. You should know how much bandwidth your website needs and how much you are allowed. Focus on getting as much bandwidth as possible.
Security is a crucial aspect of any website. Now that 35% of websites in the world are powered by WordPress, you can take the security of your website lightly. Ensure that you choose a reliable hosting provider who practices a high level of security to host your website. It is worth mentioning that when it comes to shared web hosting, the security options are limited. They are good, but you cannot compare their security to that of managed web hosting. 
Uptime is the time when your website works online, and visitors can access the site without any problems. Uptime is often measured in percentages from the total expected uptime. It can be 24 hours a day or seven days a week. But it all depends on whether or not your site has to be online 100% of the time. For shared web hosting, the projects are usually not too big, so you don't really need 100% uptime; 98% is still excellent. 
Support is also another aspect of the website that you must put in mind when searching for a shared web hosting provider. If you are new to web hosting, the support team will be of great help. That's why you should choose fast and responsive support that can address all the concerns that you have. You should also look for a hosting company that offers several ways of contacting their support staff. Check on the web for reviews about the support of your web host candidates. 
Benefits of shared web hosting
Here are some of the top benefits of using shared web hosting
Since storage space, bandwidth, and other additional resources are shared among many websites, web hosting server and maintenance expenses are shared among its users. This allows users to create a high-quality website at an affordable price. The shared web hosting plan also provides various additional features for the same low cost as a domain name, user-friendly website building software, and marketing tools.
Fast support and maintenance
When it comes to shared web hosting, the web hosting company maintains the server, hardware, and other vital components. Website downtime is lessened with rapid response rates and responsive support. Since many users share the server, and if there's a problem it affects all the users; web hosting companies strive to maintain and respond promptly to solve technical problems or security concerns. That will leave you more time to focus on your business, and leave the web host to concentrate on matters concerning the server. 
The drag-and-drop website builder feature makes shared web hosting very user-friendly and convenient for anybody. Whether you choose to build your website yourself or have it designed by a professional, there are easy and efficient tools to help you configure, set up, and customize your website. Here you can find the information about website design importance. The easy to use control panel also saves you time when updating files, uploading photos, and other additional features. 
Final thoughts
If you are a business owner, especially a small business owner, and you understand that the success and growth potential of your business lies in a strong internet presence, you have every reason to pay attention to shared web hosting. If you have limited funds but want to create a professional website, shared web hosting is the perfect package for you.