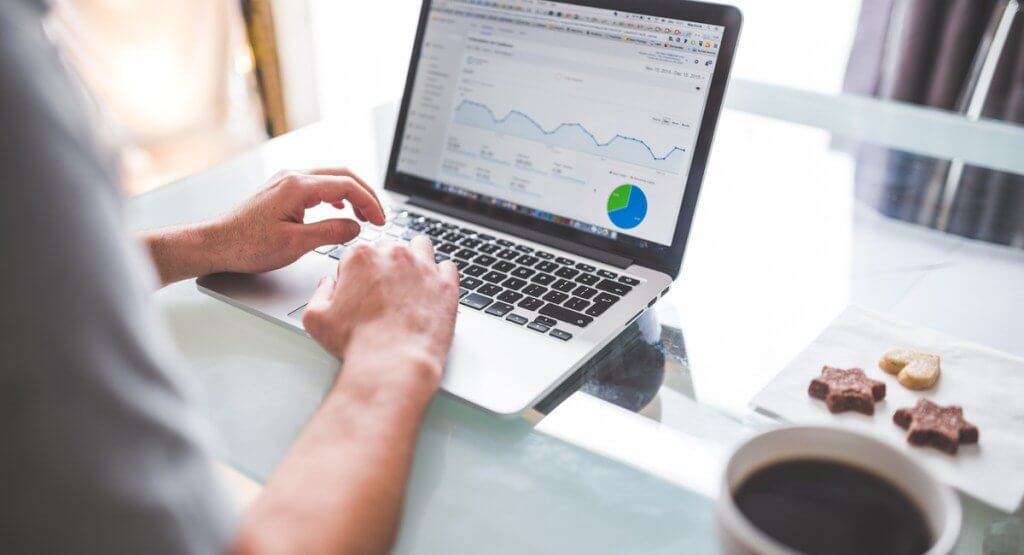 Why Surveys Are an Important Component in Your Marketing Efforts
There is break-neck competition in the world of business. While digital marketing and the adoption of technologies may have created a level playing field they have also made the market extremely competitive. As a business irrespective of your market share and quality of products/services you simply can't afford to take your feet off the accelerator. You always need to strive for higher goals and benchmarks and serve customers as per their needs.
As we talk of 'Needs' there are a few important things you always must to know from your existing customers and prospective ones to grow your business. Here they are –
Are your customers satisfied with your products/services?
Do they seek any improvement in products/services?
Are your competitors offering better value and deal, if so how?
What do they plan to buy next?
Any business that had such in-depth knowledge about is the customer is bound to have a competitive edge in the market. But how do you get inside the minds of your customer? How do you design a constant feedback tool that helps you deliver on your customers' expectations and aspirations? Surveys have always been the preferred way of generating user feedback and with the intrusion of digital technology, it has just become easier to create one. You no longer have to pass on paper forms or wait for a customer to arrive at your brick and mortar store to conduct a Survey. With digital technology, you can reach out to your customer in a quick time.
Get Started With a Survey Maker Today 
Have you dropped the idea of conducting a survey thinking it to be complicated? Do you think it requires you to hire a developer and pay a hefty fee every time you need to launch a new survey? Well, a decade back that was the case and few businesses could even contemplate running regular surveys. These days you can create a Survey in minutes using an online Survey maker. These tools are super easy to use and don't require you to write the codes nor do they require you to design a survey from scratch. They present to you a wireframe structure to run your survey without any hassle.
To begin with the Survey you can choose from a wide selection of templates that are available. These templates offer you several customization options that allow you to blend them with your website or the platform you choose to publish your Survey in. If you want you can create a template of your own from scratch. One you have the template all you need to do is add questions and generate a 'Link' that can easily be published in your website's CMS or a Social platform of your choice. You can publish the Survey in any platform you want including Facebook, Instagram, Twitter, Snapchat and WhatsApp to name a few.
Use of a Survey Maker benefits you in many other ways and here are some of the reasons you should use a Survey Maker to create your Survey –
Ease of Use – Creating surveys using online survey maker is extremely easy. You or any of your team members can create one without the need of sound technical knowledge.
Lead Generation– When you create a Survey using an online survey maker you'll be able to integrate a lead generation form into your Survey without any hassle and generate qualified leads.
Saves Time– All it takes is few minutes of your time to create a survey. You can launch one at will and this allows you create a continuous feedback generation system which benefits business in multiple ways.
In-depth Analytics– Survey makers offer you in-depth analytics on your customers and the performance of your survey which benefits you in multiple ways.
How Surveys Offer You The Competitive Edge
Every business conducts a survey and so should you. But to boost your competitive edge you should never treat surveys as one of those sugar candy things that present a professional image of your brand. Surveys can benefit your business in several ways and keep you ahead of the competition. Here are some of the ways in which you can draw mileage by running –
Market Knowledge – The market around you is constantly changing. There are new trends emerging every day in around your industry. To remain competitive you need to have foresight around these trends. Customers' future needs may be completely different from those that you are serving now and you need to know about these needs and expectations well in advance to develop products and services to retain them and also acquire new customers for the future.
Customer Satisfaction– Customers are the lynchpin of any business. To develop a strong brand image you need to achieve 100% customer satisfaction. Your customer service team needs to gather feedback on the problems that your customers are facing and address them in quick time. By conducting surveys you will be able to know the problems your customers are facing with your products and services and resolve them. You will also be able to know what their future expectations from your brand are and take your business in that direction.
Market Strategy Development–When you are competing in a fast-changing market you have to constantly come up with new strategies that are aligned to the trends and the challenges in the market. The starting point of a good strategy is detailed information about the market. Strategy development is no easy task as there are dozens of things that are changing around your business starting with geopolitical developments to technological advancements and compliance requirements. When you have detailed knowledge about these you will be able to work on a strong marketing strategy.
To sum up, in the competitive world of business your success is defined by the level of information you have about the market and your customers. Get started with your Survey today using a Survey Maker and know the pulse of the market.
Eric Jones is a seasoned marketer who has effectively used interactive content such as polls, quizzes, and surveys to promote brands and increase interaction between customers and businesses. He has been pursuing tailored campaigns that are targeted towards improving brand recognition, engagement, and sales. As an active blogger, he continuously writes about the use of new digital marketing techniques.