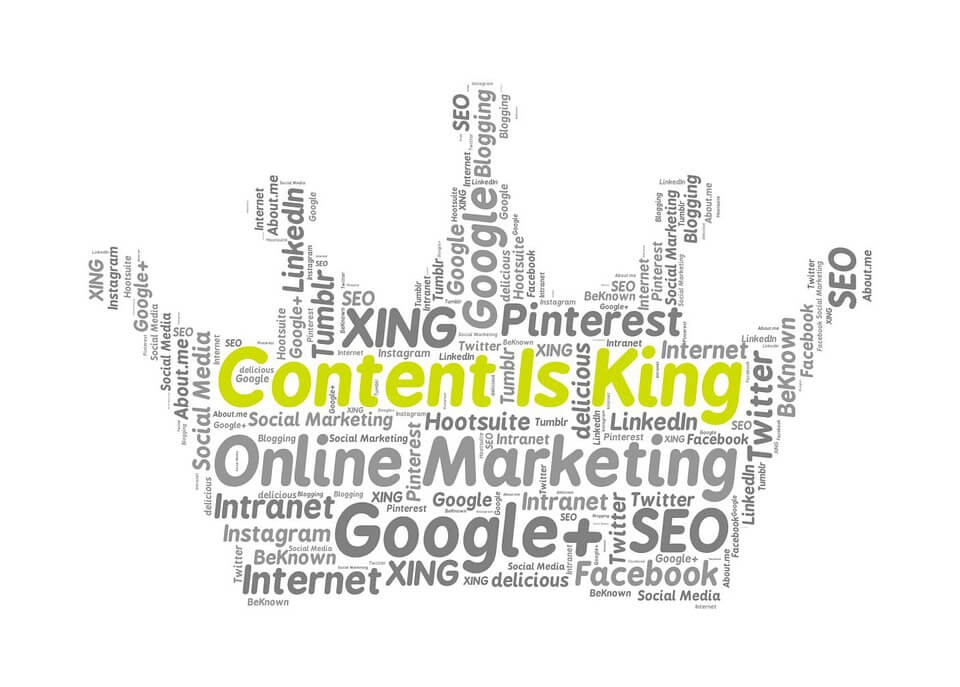 4 reasons why attorneys should always double check their content marketing efforts
By
Content is king. So, you've heard. It's also probably the reason why you have jumped into content marketing. It is a cost-effective marketing strategy as compared to traditional marketing, helping generate about three times the leads with 62% less cost.
Moreover, Pew Research confirms that 26% of the adults in the US are almost always online. Lots of these consult Google whenever they encounter a problem, whether the query is related to fixing their toilet flush or working with a lawyer for their business.
Read more Interesting Articles: Digital Marketing Is Powerful, Impactful And Effective
Naturally, the chances of your content reaching them are high. The only catch is that it is crucial that your content engages them. While you may be making content marketing efforts for your work in the legal field, tweaking the plan now and then can help polish it so that it engages your audience.
In the light of these factors, here are four solid reasons why attorneys need to double check their content marketing efforts:
Read more Interesting Articles: What are the Hot Digital Marketing Trends in 2019?
To make any adjustments in their target audience
If you don't have a clear understanding of who you are targeting as your ideal client, then it is highly likely that you are doing things wrong. This is because you will be marketing to the ghost of your clients, not your clients themselves.
In certain instances, time can sharpen your ideal client's persona. This would demand some tweaks to your content marketing plan. At the same time, you may already have a pre-defined target audience, but you may be expanding your services to include some other classes of people.
Again, this will require you to double check your content marketing efforts. The chief reason for doing so is making sure that you are producing quality content that solves your audience's problem.
Read more Interesting Articles:  How to Promote your Website with Social Media
You will also need to run through your content distribution plan, a crucial aspect of content marketing, to make sure that you are reaching your ideal clients in the online places where they are available.
To ensure that the content that you are producing is useful
Producing content is significant for any business these days. The pro marketer, Gary Vaynerchuk sums it up well. Vaynerchuk said, "Producing content is now the BASELINE for all brands and companies. It literally doesn't matter what business you're in, what industry you operate in, if you're not producing content, you basically don't exist.
However, most lawyers make the mistake of producing irrelevant content or content that is not valuable for the audience. One of the best ways to provide value to your potential clients is by solving their problem.
Read more Interesting Articles: 5 Advanced SEO Tips That Work Like Magic
For instance, your audience may be surfing for legal measures for startups or legal steps that startups need to take in their early stages. If you provide the relevant answers to these questions, then you are essentially creating content that is solving your audience's concerns.
From there on, it is all about lead conversion. Your content did the job of attracting a potential client. The next task is to ensure that you have enough content planned to engage and convince the potential client.
Read more Interesting Articles:  How Social Media Helps in Business Marketing?
Therefore, you will need to keep periodically checking your content marketing efforts to make sure that the content produced aligns with the audience's needs.
To tweak your content marketing strategy as needed
If your content does not meet your ideal audience where they are, then it is probably not getting read. In other words, you are not executing your content strategy properly. Thus, a plan for distributing your content is essential.
Content marketing trends for 2019 labels content distribution as a leading trend that will dominate the present year. In this regard, entrepreneur, John Hall, writes in Forbes, "get creative and enthusiastic about getting their content in front of the right people. Passive distribution — or, worse, the distribution you do as an afterthought once you realize no one is engaging with your content — won't cut it."
Read more Interesting Articles: Web Design Mistakes to Avoid for Gaining Phenomenal Success and Engaging Instagram Traffic
Therefore, you will need to check up on your content marketing to ensure that you have a well-defined content distribution for your content. Some ways to get your content in front of your audience include SEO, social media marketing, and email marketing.
SEO for Law Firm ensures that your content ranks high in the search engine so that it shows up in front of potential clients when they search for it. Social media and email marketing, on the other hand, helps you nurture direct relationships with potential clients. To reiterate, get creative.
To filter out legal jargon in the content
Undeniably, creating content is critical for establishing your online presence and pitching you forward from a position of authority. However, your content marketing endeavor will go in vain if you are not solving your perspective problems in simple language.
Read more Interesting Articles: Top 8 Email Marketing Tips to Boost Business Sales
This brings us back to creating engaging content that not only holds your reader's interest in your work but also makes him want to work with you. The truth is that you cannot make your content interesting enough if it is not written in plain English, free from legal jargon.
Therefore, you need to keep a sharp eye on your content, ensuring that it is easy to understand for the reader. Since you are a lawyer, you're likely to write in the 'legal' language. However, when you edit your content, change the technical terms to simple, understandable English.
Read more Interesting Articles: The Logo Design Mistakes that will kill your business in front of your eyes
Wrap up thoughts
Content marketing can be attention demanding but it is pretty rewarding as well. You need to ensure that your content strategy aligns with your audience's needs and meets their eyeballs. To recap, keep tweaking your content marketing plan to squeeze the most from the efforts that you make.