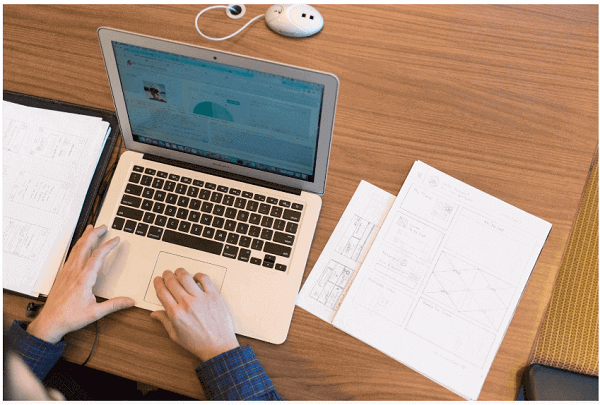 The Brand You Know: 9 Factors Influencing Effective Content Marketing
Content marketing, the strategy of creating and sharing relevant videos, blog articles, social media posts, podcasts, and other media, has been the go-to strategy for most brands these days. Gone were the old days of traditional marketing, where you will just explicitly promote your product or service. Instead, marketers now focus on creating useful and relevant content to attract and engage their customers. 
This is not surprising, as studies show that 63 billion in revenue was from content marketing alone and that 67% of marketers say that content marketing has generated leads for them. 
If you're looking to use content marketing to boost your brand, here are the factors and steps that you should consider in order to create an effective content marketing strategy. 
Get to know your audience
Content marketing's primary goal is to attract customers and generate more leads. If you don't know your audience, how can you create content that will be engaging to them?
This is why this is the first and most important step. To get started, research your audience to create a buyer persona. A buyer persona is a tool or template marketers use to create a representation of their target audience.  
To create your buyer persona, you must figure out:
Their demographics (age, gender, location, language, income, education level)

Their interest and hobbies

Their buying behavior and pattern 

The challenges and pain points they encounter, and how they want to solve it

The social media platforms they use, and when they usually use it

The sites they usually visit

The content they consume and like
This will help you know whether your audience is something like "Jill, 42-year-old mom who is a cautious buyer that only sticks to brands that she already trusts", or "Anne, 23-year-old fashionista who keeps up with trends and frequently looks for good deals and discounts". 
By knowing and understanding your audience, you'll be able to create content that will resonate with them. This will also make it easier for you to know the tone of your content, which social media platform you'll prioritize, or what kind of content you'll use. 
Plan your content
Now that you have determined your target audience, it's time to plan out the content you'll create. 
For example, if your target skews younger, posting relatable or trendy video reels might be a great idea. If you are targeting a B2B audience, infographics or webinars might be more effective for you. Figure out what kind of content will appeal to your audience, and focus on those.
If you're using social media, you should also figure out which platform to focus on and the frequency of posting that you'll do. This will vary on each brand depending on your audience, resources, and manpower, but it's important to be realistic with your content goals. 
Another important thing to remember for your content is to make sure that it's consistent with your branding. For your visual content, make sure your logo design is visible, you use your brand colors or set typography, and you use images and illustrations that are in line with your brand identity. For your written content or podcasts, make sure it is also consistent with your brand voice and tone. 
By pushing out high-quality content along with your strong branding, you'll build more awareness and familiarity with your audience. It will also help you position your brand as a credible, subject-matter expert, who your audience will turn to when they have questions. 
Experiment with your content
While we do recommend prioritizing content that you know your audience will love, there's nothing wrong with mixing it up once in a while. This is good so that your audience won't get bored with seeing the same style of content from you, and you might discover that a content type is also effective for your audience.
There are loads of content types available, so here are some that you can use:
Videos or Animated Videos

Images or GIFs

Articles or Blog Posts

Newsletters

Infographics

eBooks

White Papers or Case Studies

Webinars

Courses

Podcasts

Interviews

Q&As

Relatable memes (if applicable to your brand image)
Create a content calendar
By now, you should have loads of content that you want to create. The best way to get all of these organized is to create a content calendar. 
You can use an Excel spreadsheet, an actual calendar, or use social media calendar tools available online. The important thing is to place all your planned content in one place, so you can visualize your schedule and workflow.
This way, you'll be able to avoid last-minute brainstorming when you realize that you don't have content to post tomorrow. You'll also be able to avoid rushing time-sensitive content if you can plan for it ahead, therefore ensuring quality and consistency with all your content. 
Don't just post for the sake of it
While regularly creating and publishing content is important if you want to be on top of your audience's mind, it's not advisable to post something just for the sake of it. We know, there will be days when you'll be pressured into posting, especially if you haven't had content in a while.
However, your audience is looking for content that is informative and engaging to them, and you won't do that if you just post random content. Don't sacrifice quality for quantity.
Don't keyword stuff
This is an important thing to remember, especially if you're using blogs as your primary content marketing strategy. While we all add keywords for SEO purposes, don't make your blog articles tedious to read by stuffing them with keywords. No one wants to scroll through pages and pages of keywords just to get to the main point, right? Always remember that you're writing for a human. Prioritize content, check your grammar, and just stick to one or two keywords. 
If you want to boost SEO, do the following instead:
Create multiple, high-quality content

For videos and images, use proper ALT tags, meta descriptions, and file names

Ensure that your site loads fast, is mobile-friendly, and is visually appealing

Get backlinks from authority sites
Always test and track
As with any marketing strategy, it's important to track what you do. This will give you insight into what works for your brand, and what doesn't, and see what you can do to further optimize your strategy.
Look into what kind of content gets the most engagement, comments, or likes. For example, do you get more responses when you post a video of your cosmetic products, compared to when you just use a photo of it? Then it might be worth it to push out more video content.
Maybe you can do a simple tweak as well. If you produce YouTube videos, you might have a video that underperforms. You can try switching up the thumbnail or rewording the title to see if that gets more traction.
Your content doesn't have to be one-and-done, either. For example, if you notice your long blog articles are not working, maybe you can repurpose the content into an infographic and see if that appeals better to your audience. 
Every little thing can help you improve, so make sure you constantly monitor and analyze the data from your content.
Be interactive with your audience
A lot of marketers tend to just post their content and forget about it. Once you publish your content, make sure that you'll engage your audience. For example, if you posted a new video on TikTok, try to respond to the comments. Same if you posted a new blog article. Make sure that you interact with your audience to keep the discussion going.
By doing this, you'll build a better emotional connection and trust with them. Down the line, this might be the deciding factor on whether they will choose your brand over the others. 
Keep updated on new things
Content marketing is constantly changing, so it's important for marketers to be abreast with all new trends. Try your best to keep up with the latest happenings in your industry, be up to date with new platforms or technologies, experiment with new marketing strategies, or just keep up with news and trends in general. 
All of these will help you create effective, interesting, and relevant content for your audience. 
Conclusion
Creating an effective content marketing strategy might seem overwhelming and difficult, but it doesn't have to be. Just keep in mind the factors listed above, and you'll be able to produce a strategy that will entice your audience and keep them coming back. 
Authors Bio: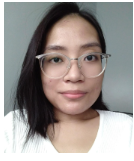 Faviola has been in the digital marketing industry for six years and is currently an SEO Content Writer at BrandCrowd. In her spare time, she likes reading mystery novels and watching indie films.