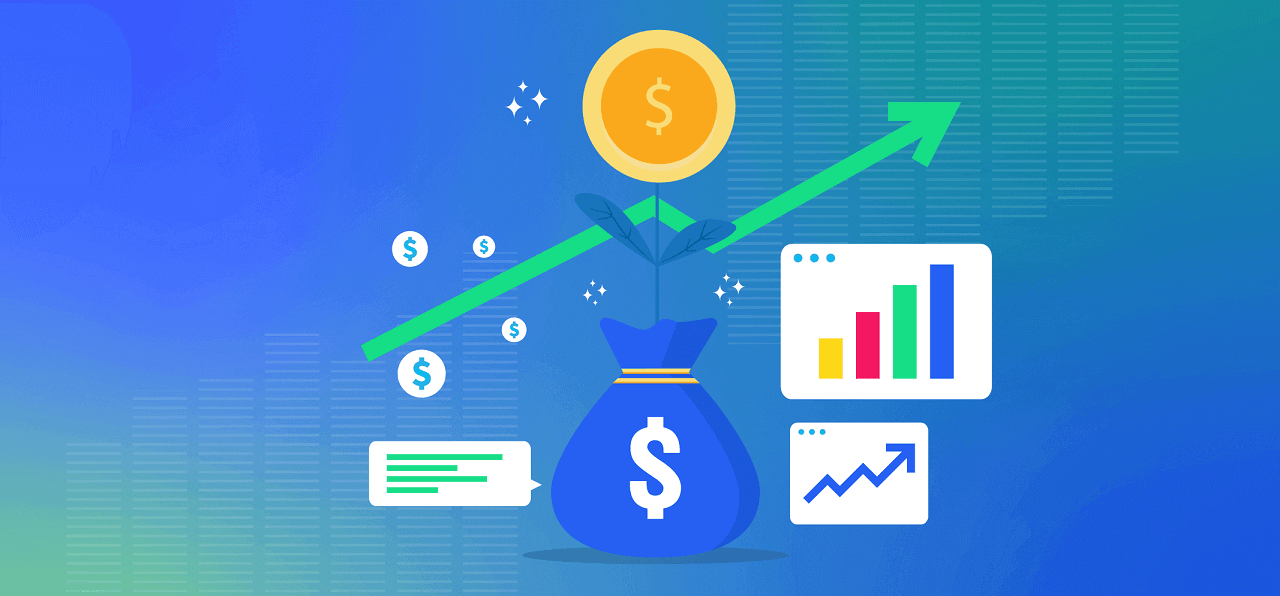 Want To Start With SEO On A Budget: Here Are 7 Things You Can Do
Now that your business has sustained itself in 2021, you are considering expanding in 2022.
The company started by redoing its website. That's pretty exciting, right? You can now give your website a new look and something different to your audiences.
But, just redoing your website design will not enhance your online presence. Every business is doing that; you need something more – Search Engine Optimization (SEO).
Search engines have become a core part of our life. It is the first place we think of visiting whenever we face a problem.
The same thing can be said for customers looking for products and services that might be relevant to yours.
What does that mean?
It means that by optimizing your website, landing pages, and web content for search engines, you are able to push your services to the audiences when they search for relevant keywords.
Now that you know SEO can help your business stand out from the groups, the real challenge is the budget.
That being said, we are here with strategies that can work with a low budget and will bring results to your SEO efforts.
How To Start SEO On A Budget?
With the businesses barely making out alive from the whole COVID 19 Pandemic thing, it is hard for most businesses to invest enough in SEO. In fact, most businesses will cut their marketing fund to support their business.
In that case, it is hard to expect the businesses to go full throttle with their investment in SEO strategies.
Fortunately, there are a few ways to work around SEO with a limited budget.
Read on to learn how to run SEO campaigns that will bring exceptional ROIs from a small budget.
1. Identify How Your Budget Limits You
When you are on a small budget, it means you have to compromise on crucial areas. The first step towards planning your SEO strategy while on a tight budget is to identify how your budget will limit your SEO campaigns.
Write the areas where you will find difficulty. This ensures that you know what you have to deal with in the SEO campaigns. Once you know when you will be challenged, you can plan a countermeasure for it.
Usually, when you are on a low budget, you might experience:
Lack of time to complete the project.
Lack the right resources to support your SEO campaigns.
Limits the knowledge as you cannot hire professionals.
To better understand how to deal with such a scenario, get more info.
2. Fill Those Gaps
If you know you have a low budget, you are aware that you cannot afford the best tools, professionals and need to rely on cheap alternatives.
There is no harm in trying cheaper alternatives. At least, that is still better than having nothing to work with.
The market is filled with many free or affordable tools and instruments that can help rank your content, track its progress, and analyze all the log files.
Yes, they might not be as effective as the top tools and professionals. If done correctly, you will be able to squeeze a good ROI.
3. Know Your Keywords
While you do not have many resources to work with, there is one thing that you can always rely on – Keywords. Keywords are the main ingredients that make any online content SEO friendly.
If you can optimize your web content, blogs, articles, products, and services with the relevant keywords, you can drive traffic with only keywords.
– And do you know what the best thing about Keywords are?
– You don't need any tools to know which are the right keywords for you.
Yes, marketers do use tools for that because it's convenient for them. If you can invest a little time into search engines, google trends, and hashtags, you will find relevant and trendy keywords to work with.
4. Assess Your Strength
You might feel like you are at a disadvantage because of the limited budget. But, that is not important now that a low budget is certain.
Instead of thinking if you have a low budget or how you can not pull off the best SEO strategy, focus on your strength and the thing you can do the best in that limited budget.
Use Your and your Brand's strength to your advantage!
Start analyzing what's available to you. Audit your strengths and weaknesses. This will help you prioritize things that need to be done.
5. Start With Small Steps
An important factor to consider while working with a small budget is finding the area that gives you the most ROIs. For that, you need to focus on every area as your first step and gradually need to concentrate on the areas that give the most ROIs.
Start with investing little in each area. Compare the investment with the ROIs and see which gives you a better return. Once you know which area is profitable for your SEO strategy, start focusing on that area.
Another option is to start with a free SEO audit, which will allow you to understand what's going on with your website, your current ranking positions, page performance, and what the competition is up to. That will give you a better idea of where to begin.
6. Think Outside The Box
Your budget is limited and not creative. With the limited budget, you might get overwhelmed by your competitors' SEO strategies, but that doesn't have to be the case when you can be a little imaginative with your approach.
We all know that most people use Google, and it has the most visitors every day. That means, if you are competing on Google search engine, you will be at a disadvantage.
So, why not change your approach? Try to rank your products and services in different search engines. It is not that other search engines are dead and not performing.
7. Learn From Your Competitors
It is not you who helps you progress with your skills; it's your competitors.
A good way to save time, money, and effort into perfecting a strategy is by simply taking it from the competitors. Find out what your competitors are doing to get the traffic they are getting.
Look into the keywords they are using and see if those keywords are relevant to your business. If they are relevant, why not try using them.
If a particular keyword brings them traffic, the same thing can be said for you.
Ignore Best Practices!
When discussing SEO, marketers and businesses always prioritize the 'Best Practices'.
Best practices are all about having all the resources at your disposal and going with the best SEO strategy to reach your goal. That means there is no limit to how much you can spend on your SEO strategy.
This is where the best practices prove not to be best practices when you are on a low or small budget. If you are in a position where you need to be careful where you focus, you cannot be wasting time by ticking all the 'best practices.