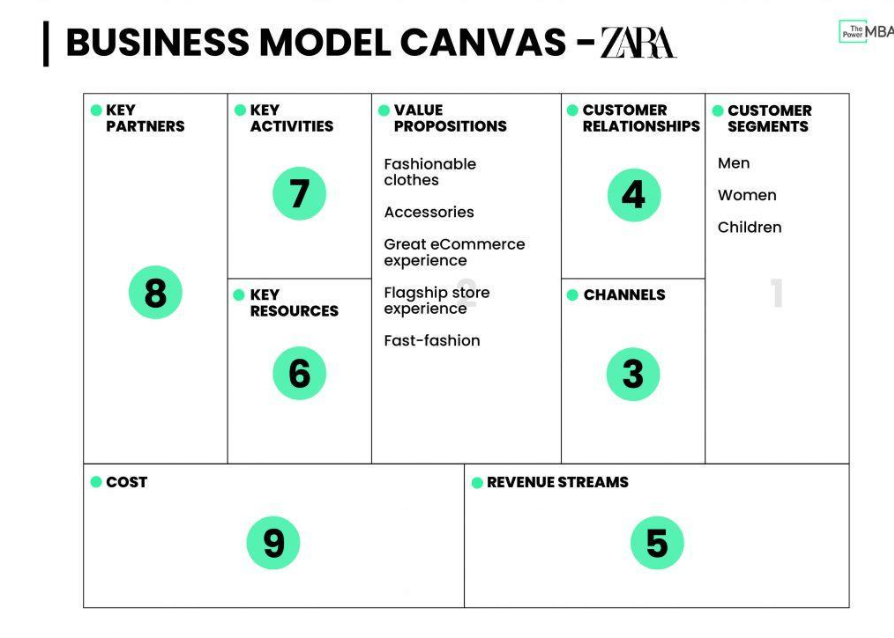 Value Propositions on a Business Model Canvas
Value propositions on a business model canvas are two blocks that describe what customers gain when they use your product or service. These blocks include the problem or task that customers are trying to solve, the emotional task they're trying to complete, and the needs that customers want to fulfill. Value propositions on a business model canvas can help you determine whether or not your product or service is a good fit for the market. For more information on this, check this website.
Value Propositions
Value propositions are created when current solutions no longer meet the needs of customers. Often, these new value propositions are technology related. For example, the development of cell phones created an entire industry centered around mobile telecommunication. Other value creation strategies may be more mundane, such as improving a product's performance. However, in the PC industry, improved performance has not resulted in a corresponding increase in customer demand.
The value proposition is an essential element of any business and it should differentiate itself from competitors. In this way, customers will be more loyal to a company that meets their needs. This means that a business must go beyond selling accessories and finding a solution to a problem. The value proposition canvas will guide your team in developing your value proposition.
Once you have your value proposition, the next step is to brainstorm several variations of it. Having several value propositions for your product or service will help you identify which one will be most clear to potential customers. For instance, you can conduct a five-second test on a website to see which one is most compelling.
Customer segments
Developing a business model requires the identification of specific customer segments. This is the first step in developing a business model. Porter's three generic strategies can help you identify which types of customers you should be targeting. You can also use the Ansoff Matrix Model to visualize the different options you have when it comes to your market and products.
Once you have identified the types of customers in your market, you should define the types of products or services that each segment might want. This can help you develop an effective marketing strategy. For instance, a small business selling hand-made guitars may choose to market lower-priced guitars to younger musicians while focusing on higher-end models for older musicians. This is because younger musicians often have less disposable income than their elders. Similarly, a meal-by-mail service that caters to millennials might emphasize convenience over taste to reach out to these customers.
Customers are the foundation of every business, and without them, there is no business. Customer segments can be defined as groups of people with similar characteristics. Similarly, you can define different segments based on purchasing histories, demographics, and social profiles. Whether you target a single group or serve millions of customers, customer segmentation can help you determine which customers are best suited for your product or service.
The business model canvas is a helpful tool that helps you develop a solid plan for a profitable business. It lets you visualize the various components of your business on one page. By breaking these components into simple categories, you can build a clear picture of the value propositions that make your business unique. You can then use the Business Model Canvas to guide your brainstorming sessions.
Key Resources
When defining the Key Resources for a business model canvas, it is important to understand the role that each resource plays in the value proposition. These resources may be owned by the company, leased from another company, or acquired in some other way. This article will explore the role of each resource in the business model canvas, and discuss how each resource can enhance the value proposition.
There are many ways to approach Key Resources in a business model canvas, including competitor analysis and brainstorming. In both cases, however, it's essential to focus on the value proposition for the product or service. The key resources you choose should support that proposition and deliver on it. Once you know what the value proposition is, you can begin to map out the Key Resources.
Key Resources include people, equipment, and other assets that enable an organization to implement its business model and create products and services. Without these assets, a business cannot develop a value proposition for consumers or maintain relationships with customer segments. Key Resources are needed to launch new products or services, build customer relationships, and earn revenue. The resources may be tangible or intangible, but either way, they must satisfy key operational needs of the organization. In a business model canvas, key resources represent the assets and partners that are important for the company's success.
A business model canvas can be created on a whiteboard or digitally. It is a great way to get an overview of the components that make up a business model. It's also useful to identify competitors.
Key Activities
The Key Activities of a business model canvas are the day-to-day activities that the organization undertakes to implement its business model. These activities may include marketing, production, problem-solving, and customer service. These activities help the organization deliver value to customers and establish long-term revenue streams. The activities may vary from business to business and industry to industry.
Once the canvas has been drawn out, entrepreneurs can begin to define the segments of customers and their pain points. It's important to understand your target customers as a group, because you don't want to try and sell to everyone. You can use customer personas or value propositions to define key customer segments.
In addition to the activities listed above, businesses should also consider partnerships with other companies, such as suppliers. These partnerships can reduce risks and provide resources that are vital for the business. Those partnerships must be compatible with the overall strategy of the business. For example, if Netflix wants to succeed, it needs to find content producers and obtain streaming rights from 3rd parties. It also needs to develop an application that is easy to use and accessible on mobile devices.
Another example of a business model canvas is Uber. It needs to have fast user experience, drivers to carry out the service, and customer support to ensure a positive customer experience. It also needs to be able to develop a marketing strategy and resolve customer queries.