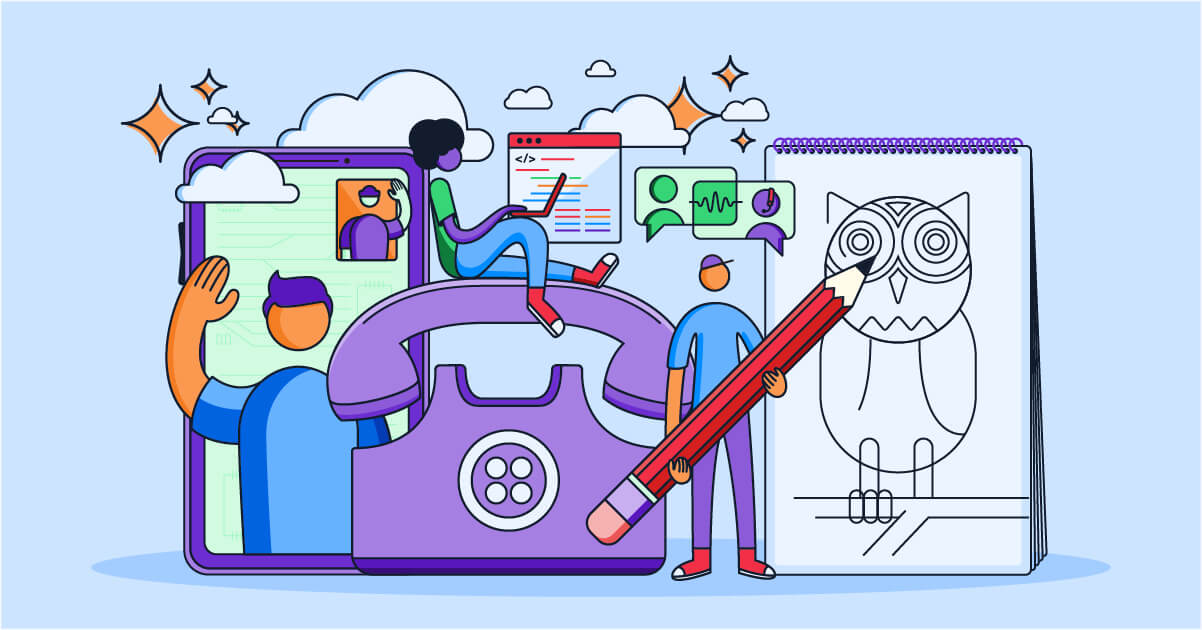 Why Choose the Offerings of a Specialized Twilio Service Provider?
Twilio is an excellent platform for interacting with customers and managing customer relationships. With it, you can provide an omnichannel experience to your clients and customers.
Twilio enables you to build a high-power communication platform by providing programmable voice, messaging, video, phone calls, high-quality connections, and other services that can help improve your sales and outcomes.
If you are planning to use Twilio, it would be best to outsource your Twilio requirements to a reliable and experienced Twilio service provider. The service provider can handle and cater to all your requirements with ease, freeing you of any worries or hassles you would face otherwise.
In this blog, we will look at how a service provider can ease your task and why you should opt for it.
Offerings Provided by a Specialized Twilio Service Provider
A Twilio service provider offers multiple services that enable you to handle all your business-related requirements. Some of the key services that are commonly outsourced include:
1.Twilio Integration Services
A specialized service provider offers you all the latest tools and technologies that enable a seamless Twilio integration with your other business services. This helps in delivering accurate and top-notch services to your customers.
2.Voice Programming Services
A reputable service provider has an experienced team of voice programming experts who leverage the latest and the best Twilio software services to provide the highest quality of voice services in a short time.
3.Chat Management Services
A reputable and specialized service provider can offer customized chat management services that help to enhance your customer satisfaction rates. The expert team understands each client's unique needs and offers tailored solutions.
4.API Integration
The Twilio API can be integrated easily with existing business systems and processes by the service provider. You won't face any issues with the migration process.
In addition to these offerings, a specialized service provider offers additional services, like video API control, which can further help meet your business requirements. You will need to discuss with your vendor about the Twilio services they provide.
Why Choose the Offerings of a Specialised Twilio Service Provider?
A custom software development services provider with extensive knowledge and experience in Twilio services will simplify your customer management, communication, and relationship processes. Choosing a specialized Twilio service provider gives businesses the following benefits.
High-Quality Services
A specialized service provider offers the best quality and error-free services. This helps enhance your brand image and reputation due to a high rate of customer satisfaction. There won't be any compromise on the quality.
24/7 Support
You are guaranteed round-the-clock support from experienced and reliable teams if you choose a specialized Twilio service provider. This includes customer support, marketing, sales, and project management. You can get your queries solved at any time of the day.
Quick Turnaround Time
One of the best things about hiring a specialized service provider is the lightning-fast turnaround times. The support teams are well-experienced and possess the knowledge required to solve issues quickly and efficiently. Say goodbye to waiting times!
Single Point of Contact
A specialized service provider will assign you a dedicated relationship manager. You will have a single point of contact for all your consultancy and communication needs. It removes all the hassles and confusion that arise when you interact with multiple agents.
Scalable Infrastructure
The customer management and relationship increase as your business grows. By choosing a specialized Twilio service provider, you can easily scale up your requirements as and when needed.
Cost-effectiveness
Twilio service providers offer affordable pricing options that suit the budget and business requirements. This proves beneficial for start-ups, small- and medium-scale enterprises that want to leverage Twilio's services.
You will need to discuss a suitable pricing plan with the vendor and check the Twilio services they offer for the same.
Complete Ownership and Control
You will have complete ownership and control over the services and workflow. Thus, you can make changes to the implemented solutions as and when needed.
Conclusion
If you have decided that you need Twilio services for your business, then you should consider choosing a specialized Twilio service provider. They will handle all the integration work so that you can focus on your business operations.
Moreover, you are guaranteed continuous high-quality services and assistance from an experienced, knowledgeable, and reliable team.
You should choose a service provider who offers video, VoIP, and voice services using the Twilio platform and framework, so that you can provide the best services to your customers. Experienced vendors are the best options, as they will be adept in the field and would have helped countless businesses along the way.