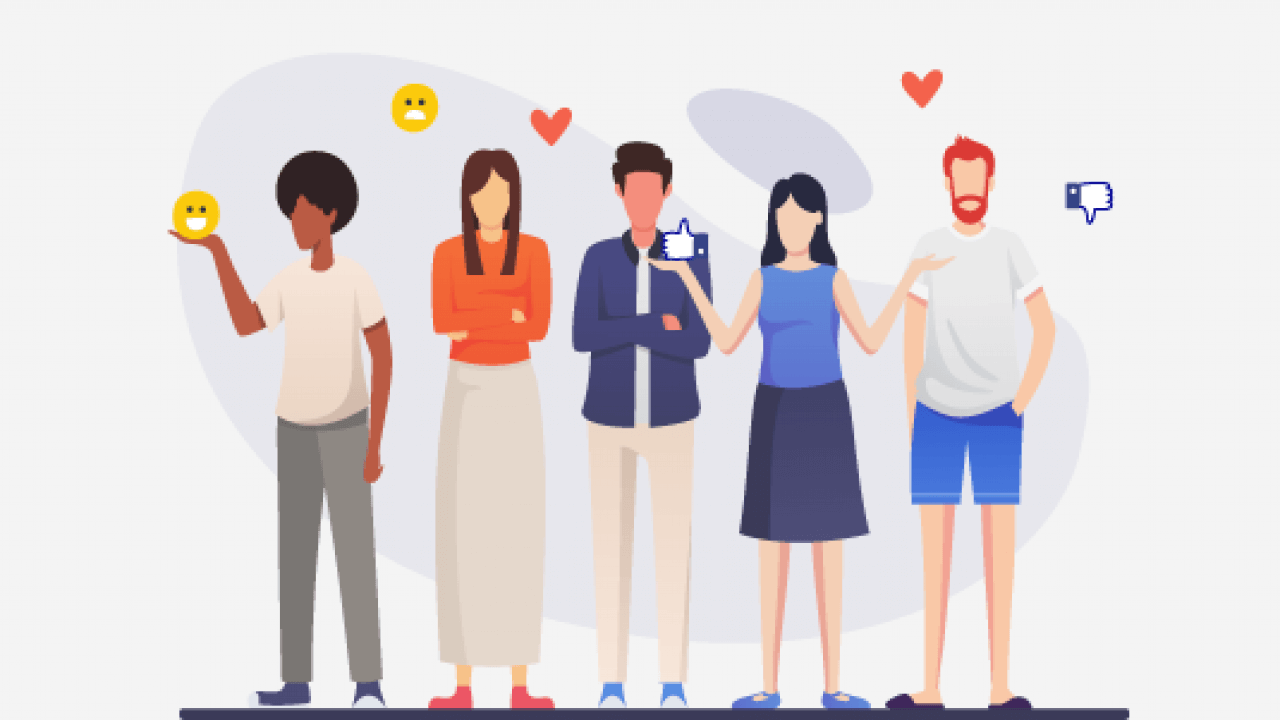 Tutorial to identify the types of clients
Do you know how many types of customers there are? Each client has their own characteristics, needs and interests to do business, that is, they are all different and you must keep this in mind when dealing with them if you offer consulting or other professional services.
In this article, we'll share the most common types of customers and show you how to identify them.
Are all customers unique?
Yes they are. However, we can identify various types of customers based on their behavior patterns, and the faster we identify them during face-to-face contact, the easier it is to understand and react to their needs, as well as allowing us to send the right signals and messages.
Because by better understanding the different types of clients, you can be better prepared when developing successful strategies. And in this way, you will know how to retain them.
Types of clients
Customers show different personalities and behaviors depending on the stage they are in, for example: when they are potential customers or when they need support in the customer service stages.
Now, the first step to get to know them and reach them is to identify them.
Below, we have classified the seven most common types that you should identify and know how to speak their language:
1.- The observers
This type of customer sits at the top of the sales funnel. If you handle it right, it's the first type of customer that can potentially become your buyer.
They are characterized by taking time to review the products or services, even if they do not intend to buy yet. Generally, they are trying to solve a problem and do some research on the competition to see if the solution offered by that service or product really suits them; offers the best solution.
How can you capture the attention of observant customers?
Don't pressure to sell.

Create relevant content and resources for your audience.

Arouses curiosity.

Build trust.

Keep your website optimized.

Be proactive.

Overcome objections.
2.- The "hunting" discounts
Who doesn't like discounts? We all look for discounts at some point in our shopping experience.
According to a study conducted by Forrester Consulting, 77% of shoppers admitted that discounts influence their purchases. And we are not surprised by these results.
However, customers who are discount seekers or "hunters" are interested in a product only because it has reduced its price.
They differentiate themselves from other types of customers by being analytical and looking for the best deals they can find.
Fact: There are also those who accept an offer, but do not actively seek it.
We share these recommendations that you can implement for this type of client:
Highlight and explain the advantages of the offer.

Have your message go directly to them.

Highlight items on offer.

Make sure your promotions are easy to discover.
3.- Clients who are moved by a need
This type of customer does not like to waste time, usually when they are going to make a purchase it is because they have already made the decision to do so.
Example: they are those customers who visit a store, get what they are looking for and leave without the intention of making more purchases.
In this way, you can sell to these types of customers:
Build a personal connection.

It offers a customer service -before, during and after the purchase-.

Keep your website optimized.

Provide different payment methods or options.
4.- Types of impulsive customers
Unlike customers driven by a need, impulsive customers can make a purchase decision in an instant, even if they don't need to.
They are characterized by the fact that they are not looking for a specific product and although you think it is easier to sell to them, it is not, because it does not matter how much you brag about the advantages of the product.
They decide letting themselves be carried away by emotions. And the end result? They are receptive to product recommendations.
With these recommendations you can sell to these types of customers:
Reduce the steps required to place an order before they change their mind.

Carry out email marketing campaigns

Add some urgency to your promotions or offers.
Tip: You can also make product suggestions.
5.- New customers
This is a customer who buys a service or product for the first time.
The mission is to retain them for as long as possible and achieve loyalty. New customers have the potential to grow the customer base of any business. So with them we must focus very well on the post-sale stage because customer satisfaction is key to converting this type of buyer into regular customers.
How can you approach new customers?
Explain how your product works.

Build trust.

Try educational resources: e-books, blogs, emails, etc.

Build relationships.

Add value.
6.- Loyal customers
Loyal customers return again and again to buy your products or request your services. Sometimes, they end up becoming ambassadors of a brand, because they reinforce knowledge and recommend it.
There are different ways to continue the relationship with loyal customers, it is to recognize and reward them.
To retain these types of customers, stay true to your core values ​​and maintain the quality of your products and services.
How to approach loyal customers:
Stay true to your brand values.

Support the quality of your products or services.
7.- Dissatisfied customers
We must confess that it was not intentional to leave this type of client for last. Dissatisfied customers are in every business, they are frustrated, unhappy or angry customers and the way you treat them will have a lasting impact on the reputation of your business.
Make an effort to take care of every detail, provide quality service and good attention.
Having communication channels defined is key to managing any complaints that exist. Be timely with the answers that come up.
If you have doubts about how to approach this type of client. We share a series of recommendations:
Listen to their complaints.

Rely on automation tools to respond to your concerns in a short time.

Offer an honest apology.

Prepare your customer service team.