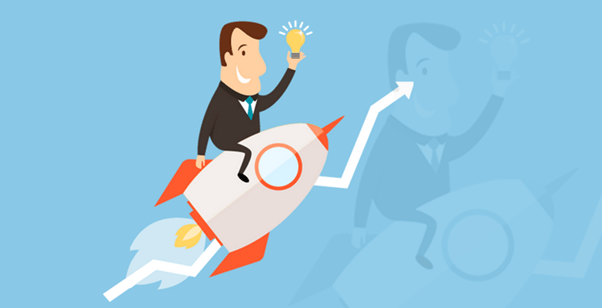 Top 9 Ways to Promote a New Product or Service
9 Ways to Promote a New Product or Service
It is really challenging to get the word out for a product or service in today's era. Earlier the promotion was limited to a PR agency. Before the arrival of the big day, a press meet was what held in advance to inform all the media houses that okay, something unusual has marked its way into people's life. And when the day had to come, businesses used to relax and wait for the news to roll in.
Well, those days are all gone. At present, everything has become fast-paced. In fact, today there is no dearth of ways to get the word out for your product or service. The digital era now has endless options to market your brand.
But which ways would suit your purpose, you have to find out. You shouldn't just have a clear concept of your offerings but the ways you are going to market them. And, to ease the same for you, we have come up with nine ways to do so. Let's take a look at these ways one by one to have a clear view of whether any of them will serve our purpose well or not.
Offer Exclusive Preview to Customers
As we mentioned earlier, product launches could be hectic as hell. And if not done right, they can go haywire. Your loyal customers are most likely to buy your products or services. Make them feel valued by offering an exclusive preview of your new product or service. It can be done in the form of a pre-launch party, exclusive invitation to test it, online preview, etc. Besides customers, you can also give a special sneak-peak to influencers in your niche. Send them some samples and ask them to share their reviews and experiences with the product or services. It will help you in gaining the trust of your target audience.
Take for an example— H&M. One of the largest fashion brands with the highest followings on Instagram partnered with Julie Sariñana (Fashion blogger) and Ela Velden (famous model) to promote their fall studio collection'17. There is no doubt to analyze that the campaign went successful and garnered the interest of its prospects.
Email Marketing
It is considered to be one of the most cost-effective ways to promote product or services. Before we explain how you can promote your product or services through email marketing, we would like to share a few facts on email marketing:
Americans check their email twice a day (89%).
Americans that purchased from retail store after receiving an email about it (53.1%).
Americans made an online purchase after receiving an email (27.1%).
To get discounts, 85% of consumers sign up and 41% of consumers signup to receive product details and developments.
Email marketing through newsletters is a great way to update our customers about new product or service. You can share special offers, promotional discounts, images, reviews, etc.  A newsletter doesn't mean a long format. Divide the sections into content, call-to-action, images. You don't have to spend long hours writing and sending emails. Make it easy by setting up an automated email that is designed to increase revenue.
Business cards
When it comes to connecting with customers or clients, every business looks out for all possible mediums. Business cards are considered to be one of the most effective direct marketing tools. To promote new product or services, you can add testimonials; provide links to online marketing, etc. If your current business card design doesn't carry a format for this, use online business card maker tools to create something impressive and unique.
Think of the situation where you are attending some event or standing in a queue at the airport. Suddenly, you meet someone who can prove to be your potential client. What will you do? You will probably go, introduce yourself. To save time, you will hand out your business card. The client or customer may not need your products or services at a particular moment, but there comes a time when they will. It is when they will pull out your business card and contact you.
Social media
Social media helps businesses to have direct contact with their target audience. With billions of people using social media, it has proven to be one of the most effective channels to promote product or services. Here are a few ways through which you can do promotions and generate leads:
Run Contests: Contests are a fun and easy way to get connected with your target audience.
Example: Kellogg's Eggo organized a Facebook contest—The Eggo Waffles Off! The contest was divided into two parts. The first part of the contest inspired contestants to submit their best waffles recipes. In the second part of the contest, fans were asked to vote for the best recipes. The contest winner received a cash price worth $5000. The contest was such a big hit that it not only become the celebrated case but also helped the brand reposition itself. That means Kellogg's went from simple breakfast food brand to a tasty means of expression.
Provide social proof: It's difficult to earn the trust of new customers. Social proof is a great way to win the trust of customers and make them buy products.
Example: Starbucks, celebrities are often seen with its cup of beverages in their hand, helping the brand in strengthening their social impression and positioning it as a status symbol.
Share creative visual content: Billions of content gets produced in a single day. Thus it becomes quite challenging to get the attention of potential customers. However, a creative visual is what will be required to attract attention.
Example: Starbucks is consistently showing off their brand cups with their logo to advertise their products in creative ways.
Promote product or services in related communities: Joining related communities provides an opportunity to promote product or services all around the world. But make sure, you engage actively with the members of that particular community or group.
In-store promotions
Companies having physical locations have the benefit of promoting their products or services in-store as well. But for that, they need to give reason to people to visit their store.  There are several ways through which you can attract them:
In-store signs and promotional materials
Offer exclusive in-store discounts
Whatever promotion you choose, make sure to emphasize the condition that it won't last forever. It will create a sense of urgency to buy it as soon as possible among customers.
6. Share customer reviews
There is no better way to win the trust of customers by narrating them success stories. Sharing real-time reviews of customers on your website, social media accounts, blogs, etc. communicate how you deliver on your brand's promise in the real world. Here are the stats that prove reviews do matter.
To determine the quality of a local business, 88% of people read reviews (Source)
88% of people trust online reviews rather than personal recommendation (Source)
There are many ways through which you can you can take customer's reviews. For example surveys, personal email, social channels etc.
Brochures
Brochures are a great marketing tool that provides information about the company's products or services. According to Bentley University:
Tourists and visitors pick up business brochures (70%)
Visitors became aware of business through brochures (95%)
People plan to visit a business they saw in a brochure (83%)
The above facts show that even in today's technology-driven world, brochures still hold a lot of importance. Compared to other marketing materials, they are less costly. However, you need to ensure your brochure design is to the point. Here are few ways to use brochures to promote your products or services:
Display it on the reception area
Distribute it to exhibitions, malls, trade shows, etc.
Put a tear-off product sample inside the brochure
When it comes to brochures, it's all about design. Many companies fail to make a great impression because of bad design. So if you are planning to create an impressive brochure design, then hire a professional graphic designer.
Blogs
Blogging is yet another way to market your products or services. But having a company blog and promoting products or services directly is not the right approach. So what to do? You can reach out to companies or bloggers that share same target audience as yours. This practice is called guest blogging. Guest blogging is an act of contributing blogs to other websites by adding relevant links to the content for promotion.
Create Gift Guides
There are businesses for whom holiday season are the most profitable time of the year. Gift guides are a great way to attract more customers to your store or website. This not only helps you in social media activities but also benefits you to get your products or services to your audience without spending a single dollar. Make a list of new products or services and add other related gifts that fit the theme.
Conclusion:
There is no perfect strategy to promote your products or services. You have to go through the process of trial and error. But the above guide will help you get started. If you are looking for professional graphic designers who can help you in all your promotional activities, then Designhill is the place worth exploring.
Follow the above tips, and let us know which medium helped you the most.
Author Bio
Anne Carton is a small business consultant, designer and an enthusiast blogger working with Designhill, one of the fastest-growing custom design marketplace. She has authored several blogs, articles, and editorials on various topics related to business card maker, book cover design, brochure design, interactive content, concerning design, social media strategies, growth hack strategies, digital marketing, and e-commerce. Follow my twitter and LinkedIn