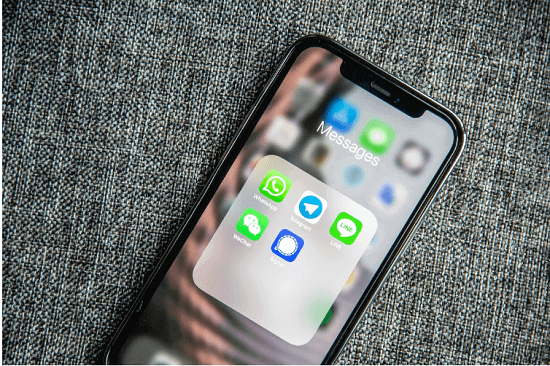 Set Up and Start SMS Marketing in 6 Simple Steps
SMS marketing is one the most efficient ways to reach an audience on a larger scale and drive more sales. The open rate for SMS marketing efforts is sky-high, and businesses that do not seize this opportunity cannot expect to see a high conversion rate.
SMS marketing is fairly straightforward as long as you collect the right data from your clients. To do that, you need to equip your website with the right tools to capture leads. Integrating pop-ups on your website can help you improve your marketing efforts and dramatically increase your conversion rate.
Below, we will share the essential steps you need to set up a winning SMS marketing strategy.
Conceptualize the idea and gather the right data
To develop a winning strategy, you will first have to outline your goals. This will help your employees understand them and work toward achieving them.
After you decide on the concept for your SMS marketing efforts, you will have to find the right way to collect clients' numbers and other pertinent details. And integrating SMS pop up forms on your website will help you grow your SMS list in no time.
In the past, pop-up messages were considered intrusive; with today's practices, pop-ups have become the go-to conversion rate optimizers. Besides that, they can be used to set up perfect on-site customer service without having to employ an entire department.
So they can help you build your SMS subscriber list and, on top of that, reduce your business costs.
Know your customers
If you don't know your customers' wants and needs, you cannot expect your SMS marketing efforts to be successful. Start by analyzing your social media channels and pinpointing what type of content your followers respond to the best.
However, you cannot use the same content format. SMS messages must be short and straight to the point. You should also include an eye-catching CTA to incentivize the reader to click on it and land on your sales page.
Get the timing right
SMS marketing is all about creating a sense of urgency. During the holiday season, you can capitalize on the festive spirit and send out specialized offers that cannot be ignored. Avoid sending messages early in the morning and during regular working hours. People will generally avoid messages they receive during working hours. 
To make the most out of your promotions, your best course of action is to send out your SMS promotions in the afternoon. 
Use SMS to reduce your cart abandonment
It is true that sometimes customers will not make a purchase. This is fine, and you should focus on prospects you can convert. For instance, with SMS and email newsletters, you can always retarget potential buyers and sway the tides in your favor, but only if the offer is right.
For prospects that have filled their cart but forgot to go over the finish line and facilitate the purchase, you can send out an SMS reminder. For example: Hey John/Jane Doe. You left some items in your cart. Click here to complete your purchase. 
Announce new products via SMS
You can easily promote your latest products via SMS. SMS marketing is the perfect tool to produce a desire for your newly launched products and bring many more shoppers toward your brick-and-mortar or online store.
Use social media and SMS marketing in combination to drive maximum traffic toward your sales page.
Review the performance of your SMS marketing efforts
Since you will be pouring a lot of money and effort into your SMS marketing campaigns, ensuring you get all the benefits is important. If you do not track the metrics, you risk losing funds.
Check whether your click-through rates are high and discover whether your marketing efforts generate the desired results.
Bottom line
Marketing is what drives sales. How you want to implement your strategy is your own prerogative, but you should always consider the tried and true methods that have worked wonders in the past.
One such conversion rate booster is SMS marketing. Via SMS, you can reach all of your prospects and (re)target them with specialized offers that they won't be able to resist. That being said, we wish you all the best on your marketing journey.