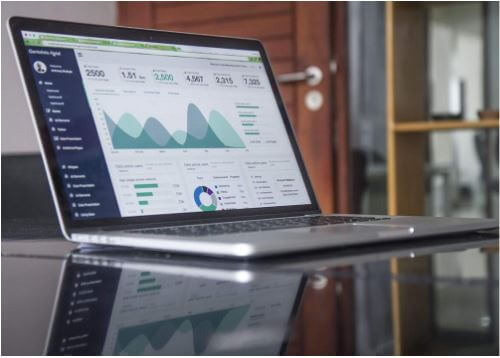 5 common mistakes that can destroy a digital marketing agency
As the world becomes more digital, so has business and along with this has come the rise of the digital marketing agency. Digital marketing agencies can be incredibly valuable, helpful and worthwhile using for your business. However, one common thing that we see in digital marketing agencies is that they find it all too easy to make mistakes. 
No matter the size of the agency, no matter the type of clients that they work with and no matter how long they have been around, mistakes do happen. Some mistakes can be easy enough to fix and have a minimal impact, but others can be much bigger and can even lead to the digital marketing agency being destroyed with their business and their reputation in tatters.
What are these mistakes and what can be done about them?
Too much time spent creating reports
Reports are great and they can really help to make sure that you know things that need to change. But reporting can also be a detriment to a business. Creating intricate reports that are packed full of information, that have a range of options and that are bright, colorful and nice to look at will take time and this time might not actually be the best spent. That said, reporting is important, but what you need to do is to make sure that you also spend the time looking at the reports and making sure that you work out the things that need to be changed in order to make the clients performance grow. 
Using one Google Ads account for multiple clients
It might seem like a much easier approach to manage all of your clients Google Ads in one place, but this is actually a big mistake. Not only can this mean that your accounts can actually be harder to manage and you can find it difficult to work out which section relates to which clients, but you can also find that it makes your entire billing process much harder to manage too. You can also find that your entire account could go out of use just down to one client, which can have a huge impact on your business as a whole. 
Not thinking about pricing with profits
Pricing is something that every digital agency has to think about, however, it is one of the most common things that can go wrong. You need to think about the tasks that you can offer your clients and how much work it is going to take. Developing a website and putting together an SEO campaign, is time intensive and it can be really hard to know how long they will take from the start, so it might make sense to have a billable hour approach to this type of work, rather than a flat fee. 
Getting too big too quickly
Every single business wants to grow and be a success, but it is all too common that some business owners will be all too keen to take on a raft of clients from the go get. Lots of clients will mean lots of money brought in, but also means that you need to bring in more staff. It is a much better idea to grow your business steadily. Get to grips with working with a few clients at a time and ensure that the service that you provide is at the best quality possible. It is much better to have a small number of customers that you work with brilliantly, rather than having lots that you don't provide the best service to.
Not thinking about all the platforms
We all have a preferred social media platform or perhaps way to advertise our business, but the worst thing that you can do is to keep to just one platform. Sure, you will be an expert and you will be able to offer your clients a really great service in that platform, but what about the other ways to advertise and promote? There are so many paths out there that you can go down, it doesn't make sense sticking to just one. 
As you can see, there is plenty that a digital marketing agency can do to not only ruin the service that they provide their clients, but maybe their reputation too. Make sure that you use a social media agency and SEO company that not only offers cheap web design but also does it all right too.
Author Bio
Kelly P. Miles is a professional blogger at Xploited Media which is a South African Company provides best digital marketing services at reasonable prices. Kelly P. Miles has 5 years of experience in writing and she loves to share the unique and useful information about digital marketing with readers. Follow her company on Facebook.