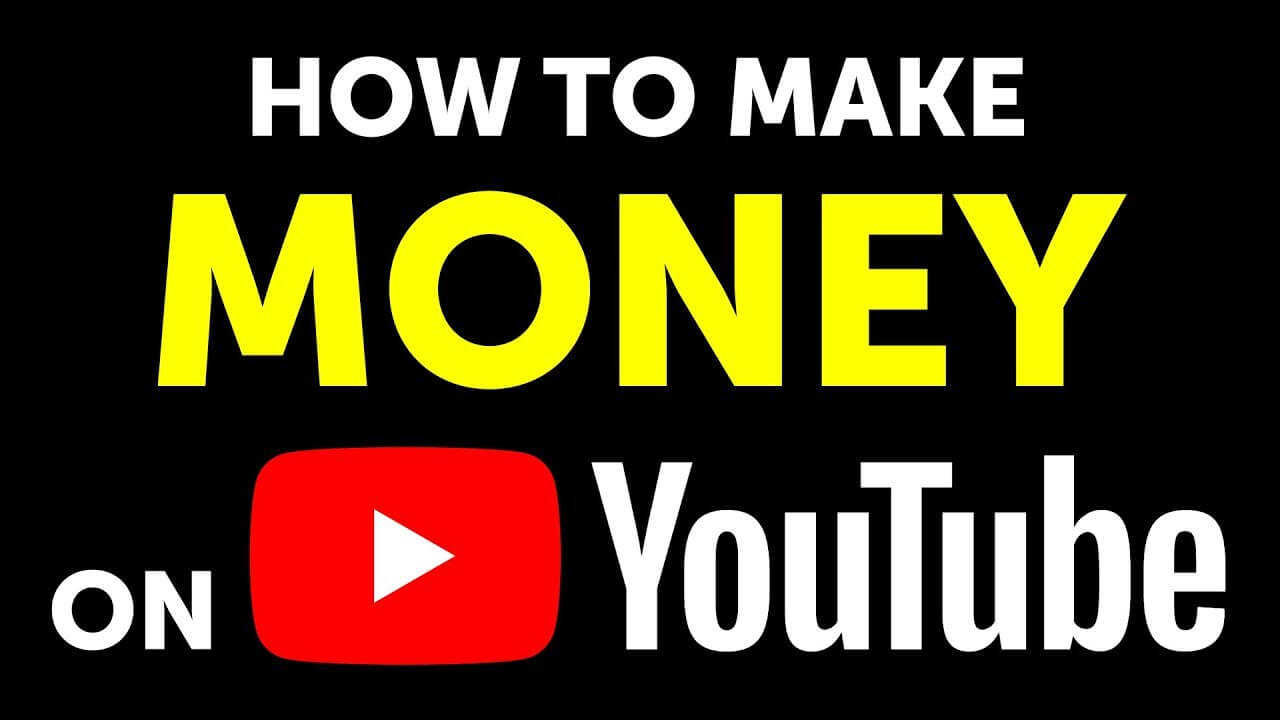 5 Simple Steps to Make Money on YouTube
There are many monetization opportunities available on the internet and making money on YouTube stands tall among them. YouTube has given millions of people the ability and opportunity to earn a decent income by monetizing their skills and talents.
However, just like in any money-making online venture, there are a lot of misconceptions on how to make money on YouTube, with millions of people thinking it is a get rich quick scheme. Making money on YouTube requires patience and well thought out strategies.
Following these 5 simple steps will increase your chances of getting it right, the first time.
Step 1: Refine Your Craft
Forget about how much money you will make on YouTube and instead concentrate on refining your craft. For starters, YouTube doesn't allow content creators to start monetizing their content until they have reached a certain threshold; at least 4,000 hours of video views and 1,000 subscribers within the last 12 months. During the startup stage, these 3 things must be done.
Set the Stage Right
People think you need the most expensive gadgets to get your job done well. News flash! You don't need expensive hardware; cameras, studio lights, etc to start.
You would even use your smartphone for taking pictures and videos. But remember, that good quality videos require image stabilization, as no one wants to watch shaky video footage. Therefore, you must consider investing in a tripod. Secondly, audio is extremely important, as viewers love hearing you clearly, and this calls for minimizing your background noises.
Be Consistent
Growing your YouTube channel will require a structured way of uploading both your video and communication between you and your subscribers. Choose a schedule and stick to it for uploading your videos. It would be on a daily, weekly or monthly basis. The important thing is to stick to your schedule as subscribers and fans love consistency.
Understand Your Brand
Understanding your brand is extremely important, as the overall style and tone of each video should be the same and consistent. These will allow you to post different videos but still retain your authenticity and messaging.
Take time to ask yourself these questions:
Who is your target audience?
What will your content be about?
What expectations do you want your brand to achieve?
Step 2: Create Valuable and Optimized Content
Do not just post videos on YouTube, but post videos that provide value to your subscribers. Valuable content is any content that addresses a certain need or invokes an emotion for your intended audience.
For example: If you're creating and uploading 'how to' videos, then those videos should provide practical information on how to accomplish the intended tasks or if you're a comedian, then your videos should make people laugh.
Optimizing your content requires deploying YouTube SEO strategies on your content.
This involves using relevant keywords in your content; title and description of your YouTube videos. This is an extremely effective strategy as it helps increase your chances of your YouTube videos showing up on YouTube or Google search results.
Step 3: Grow an Audience
You can only make money on YouTube if you have people watching your content. That's why growing your audience for your YouTube channel ranks among the most critical steps in learning how to make money on YouTube.
Below are some strategies you can implement to grow your YouTube audience.
⦁ Find a niche you're passionate about and stick to creating content relevant to that niche.
⦁ Check your Analytics and get to know your subscribers' demographics data.
⦁ Constantly strive to engage with your audience on a personal level through interacting with them, asking them questions and just being an active user in your forum.
Step 4: Become an Advertising Platform
turning your YouTube channel into an advertising platform will require some heavy lifting on your part to make a decent profit. This step has 2 options, namely:
YouTube Partner Program
The YouTube Partner Program (YPP) allows YouTube channels to monetize their content by serving adverts created and paid for by other YouTube users.
However, there are specific milestones which a YouTube channel must have reached; your channel must have reached 4,000 watch hours and have at least 1,000 channel subscribers acquired over the last 12 months.
If your YouTube channel has met these requirements, you can then proceed to apply to join the program by clicking the 'Creator Studio' icon situated on your YouTube homepage. YouTube generally takes about a week to email you back with a decision of whether you have accepted to their YPP, so sit tight.
Affiliate Links
This involves creating videos and then directing your viewers through a click where they can purchase a product or service. If your referral leads to a successful sale on that website, you're then paid a commission as per the agreed terms. Think of product reviews or 'how-to' videos.
The good thing about embedding affiliate links on your YouTube channel videos is that they aren't any eligibility requirements.
Step 5: Don't Forget Other Marketing Channels
If you really want to make money on YouTube, you must leverage other marketing channels to garner more visibility of your content. One of the most effective strategies of garnering more visibility for your YouTube videos is:
Build an Email List
Building an email list of loyal fans of your content allows you to directly communicate with them on a personal and emotional level. The process requires you to use email marketing applications such as Aweber, MailChimp, ConvertKit among others. Insert a link on your YouTube videos which then directs your subscribers when clicked towards a simple landing page where they will be prompted to provide their names and email information.
I know. Not everybody loves giving their email contacts freely. Therefore, you would create some relevant downloadable eBooks or guides and offer them as an incentive to provide their contact details. This strategy works like magic, after all, who doesn't love FREE stuff.
Wrapping Up
The art of making money on YouTube is indeed a reality for thousands of YouTubers who are currently earning a steady income from the platform. The 5 simple steps on how to make money on YouTube outlined in this article if followed diligently will provide you a fighting chance of being among those lucky YouTubers who can proudly proclaim of having made some income on the platform.
This isn't an exhaustive list and I look forward to your comments and thoughts on the different steps and strategies someone can use to make money on YouTube.
You can share those thoughts with me by commenting on the comment box below.
Author Bio
Abuzar Khan is a web developer, SEO expert, and the founder of SEO Basics. He has over 8 years of web development and SEO experience, working across various businesses.