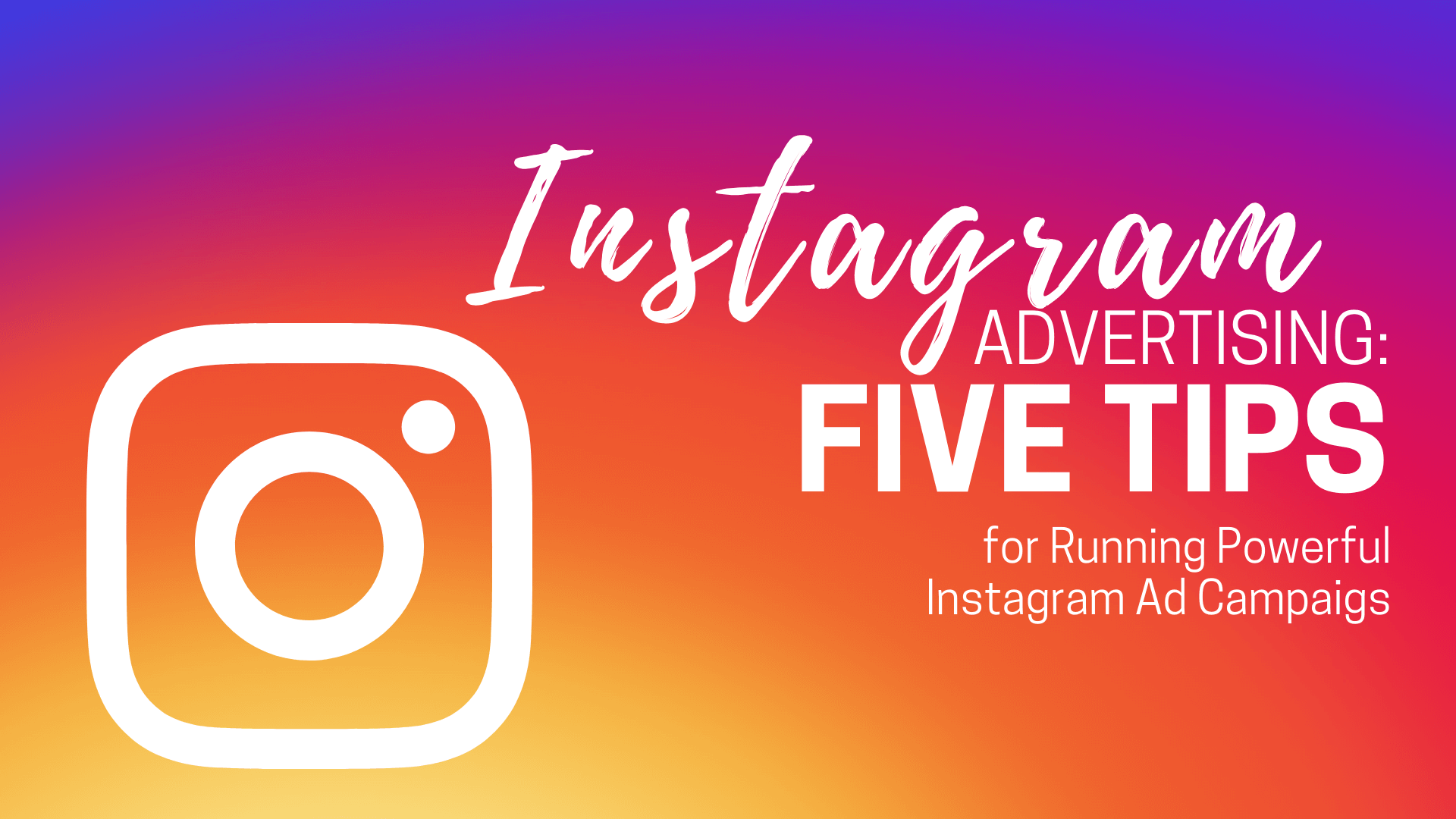 Instagram Advertising: 5 Tips for Running Powerful Instagram Ad Campaigns
 5 Tips for Creating Successful Instagram Marketing Campaigns
Advertising on social media is one of the most sought-after marketing strategies today. One of the biggest is Instagram advertising.
One of the driving factors that make Instagram an effective marketing platform is its monthly active users that go over 2 million. It also helps to get a private Instagram viewer that works well to generate ideas about proper content which are proven to be some of the most effective media because of being highly-engaging.
Read more Interesting Articles:  How to Promote your Website with Social Media
Why use Instagram Ads?
If done strategically, advertising on Instagram can help you successfully realize your marketing goals. Among them are the following:
Growing your audience
Seeking the attention of your prospects
Being able to target your desired audience
Being able to deliver positive results.
To help you come up with a winning Instagram Ad campaign, here are some five tips that you should give a try:
Select the ideal Instagram Advertising objective
When you come up with any business decision, it is best first to define your objectives. Different forms of advertising are used for each of the many goals that you can achieve using Instagram advertising. Among the most common targets that you can have for our advertising initiative on Instagram are the following:
Improving brand awareness – A lot of advertising is done not to improve sales directly but only to improve the awareness of one's brand. This is especially true for a brand that is not that known yet. While doing this ultimately leads to making essential sales in the future, the immediate goal is to have them know that your brand exists and that you should be considered.
Influencing a specific action – There are many actions that your Instagram advertising campaign can help you influence your audience to do such as drive them to your website as well as engaging with your posts.
Increase your conversions – And of course, a lot of ads are geared towards improving your conversions through strategies that aim to achieve so directly.
The idea is for you to be clear as to what your goal for your ads are so that you will be able to craft your ads into campaigns that can achieve what they are supposed to accomplish.
Choose the perfect Instagram ad format
Now that you have defined what your objective for your campaign is, you should then move forward to choosing the ad format that can best achieve your goal. There are many ways on how you can advertise on Instagram.
Read more Interesting Articles: 5 Advanced SEO Tips That Work Like Magic
Fundamentally, ads on Instagram are either photo ads, video ads, carousel ads, or Instagram stories. Each of them has their strengths that you should be able to maximize.
Photo ads are best for improving brand awareness, as well as influencing engagement. Video ads are also great for brand awareness. Meanwhile, carousel ads help you make use of multiple photos and videos stacked on a single post. And finally, Instagram stories make use of time-limited images and videos that can be used for various purposes that need some sense of urgency.
Target your dream audience
When going for Instagram to advertise, it is best that you have a clear idea of who your audience is. Of course, this is usually tied with your products' target customers. Instagram offers ways on how you may be able to put your ads forward to people who are more likely to respond positively to them.
Generally, there are three kinds of audiences: core, custom, and lookalike. Core audiences are those that your ads target on default. Custom audiences, meanwhile, refer to those select audiences that have fallen under your desired characteristics, or those that have performed specific actions in your site. Finally, lookalike audiences are people who are similar to your other customers but are still not part of your prospects.
With the use of the right audience, the effect of your ad would be more effectively realized.
Get smart with your budgeting
While there are lots of free advertising that can be done through Instagram, a lot of additional functionalities through paid advertising.
Instagram allows you to set your budget and Instagram will be able to maximize it for you. Some of the ways IG can automatically automate its budgeting are the following:
Daily budgeting or lifetime budgeting – determining the fixed, regular budget as compared to setting a permanent budget.
Standard budgeting or accelerated budgeting – While standard budgeting helps spread your budget evenly throughout your campaign, accelerating budgeting means that your budget will be spent in the fastest way possible.
Budget optimization – Finally, you may choose to power up your budget's effectivity by having Instagram carefully allot enough budget to all your ad campaigns and then deciding which among them needs and deserves more as compared to the others.
Make the right bid
Your budget would primarily be spent on bids. While there are many ways for you to bid, perhaps the most cost-effective is the cost per mile, which is just the price for every 1,000 impressions your advertisement makes.
However, if you may also find that cost per conversion is excellent especially if your goal is tied to your performance when it comes to conversion. The idea is to choose which kind of bids satisfy your needs a lot better.
Create powerful Instagram Ad campaigns today
True enough, Instagram Advertising presents a lot of opportunities. It depends on your ability to craft your winning Instagram ads. To help you achieve that the five tips above are some of the best recommendations that you can get.
Again, it is essential that you be very critical from the beginning of your Instagram ad conceptualization up to its commencement. With all these in mind, you will be able to better come up with winning Instagram Ad campaigns that will allow you to maximize all the benefits that this social media network can do for you and your business.
So make sure that you keep all these tips in mind, and you should be able to execute a wonderfully planned, and well-strategized Instagram Ad campaign.
Read more Interesting Articles: Web Design Mistakes to Avoid for Gaining Phenomenal Success and Engaging Instagram Traffic
About the Author
Kevin Urrutia is the founder of Voy Media, an Instagram Marketing Agency in New York. He helps businesses maximize the benefits of Instagram Advertising, leading to a dramatic improvement in sales while pushing down costs. Voy Media thoroughly studies each client and comes up with tailor-fit solutions to bring about the best results.