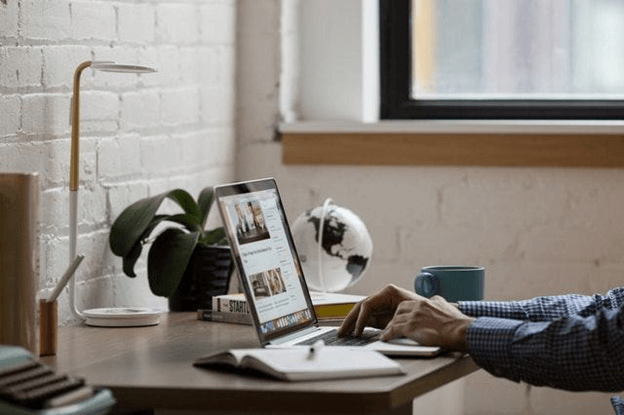 How to rebrand your website and impress your audience
Companies are doing everything possible to ensure their survival. There are more options to choose from than ever. New technologies and innovations are changing the market and reduce the demand for existing products and services. If your company has been around for a while, it has the power of endurance. What is more, it's ready to go to the next level. Create a stellar brand that people aren't likely to forget. Start with your website, why don't you? We live in an image-driven society where success is about having a visual identity. Your products and services may be great, but if your website is less than stellar, you won't make as many sales as you should. Rebranding your website is a relatively easy process if you make the right decisions in the first place.
Figure out if you'll redesign your website or start from zero
There is no need to launch a completely new website because you can redesign your existing one. Reworking the old website is a good idea especially if you don't plan to add new content and you wish to establish a new design aesthetic. There are many reasons why you should do a website redesign. Here are just some examples:
● Communicating your brand's values and permanently increasing its strengths
● Enhancing website usability for visitors
● Improving site performance and increasing SEO results
Nevertheless, you might want to start from zero. Building a new website will help you attract new customers. People can get in touch with you if they aren't ready to call. If your current website isn't SEO-friendly, user-friendly, or attractive, think about building a new one. Your site should do a great job representing your company and brand. Start fresh. Outsource web development and make sure to walk the professionals though your needs. People judge an organization's credibility based on its website design, so a completely new face can't hurt.
Establish a strong logo design
Chances are that you haven't thought too much about designing a logo. Given all the other things that deserve your attention, it's understandable. Don't put it off too long. The logo is the first thing that people see when visiting your website and the one thing they will remember after leaving the site. Before picking colors and shapes for the online platform, establish a strong logo design. Not only can the logo convey your message effectively, but also it will create an identity without equal.
Before anyone tries out your products and services, they will judge the appearance of the website. If they are not happy with what they see, they won't trust you, let alone jump at the opportunity to purchase something. You could use Canva to create and design your business logo. However, it would be better to hire a professional logo designer. It makes all the difference when it comes down to your branding efforts.
A professional can do a better job than you would do yourself. You could convey your company's essence through imagery alone. Also, you could include written text. Make up your mind. It doesn't matter how the logo looks as long as it's memorable.
Include voice search in your SEO plan
While rebranding your website, make sure you don't kill your SEO in the process. Lost rankings and traffic could negatively impact your efforts. Protect the work you've done so far and continue to stay at the top of the SERPs. This might come as a surprise but search engines such as Google pay more attention to voice search optimization. This is because people use voice assistants to a large extent. Search engines simply want to help users find information for their search.
It's estimated that more than half of searches will be performed with the help of voice assistants by 2020, so incorporate voice search into your plan. No matter what you're aiming for, enhance voice search rankings. These simple strategies will come in handy:
Think more about metadata
Metadata is something that visitors can't see. The information goes straight into the site's source code. Metadata is important because it drives search engine optimization. The power of voice should determine you to ponder more about metadata. Make sure that the metadata offers information such as an address, contact information, directions, etc. You should be able to compete with devices powered by Alexa.
Get featured snippets
Most likely, you're familiar with the specific queries which are shown at top of Google's search results. They are called snippets. What happens is that Google searches for relevant information and places it in tiny little boxes. If the search engine results include featured snippets, the voice assistant can get its answers from there. Format your snippet content to match. The content should reach the ear of the Internet user.
Your current CTAs may require revision
CTAs, or call-to-actions, can take the form of banners, buttons, or graphic on text. Their purpose is to get the person who visits the website to do something. It can be something simple like filling out a contact form or purchasing a product or service. Since they are meant to draw attention, CTAs are normally placed in evident parts of the website. You may not have an issue with that, but it may be necessary to revise your CTAs. Determine whether they convert well enough and they are consistent with the message you're trying to send.
If you didn't get the results you hoped for, this is what you need to do:
1. Eliminate friction words. Instead of using the word "Submit" use "Sign up", "Download", or "Buy". Highlight the fact that visitors have something to gain by clicking the button.
2. Personalize the experience. The content should address the reader in a meaningful way. You can use a CTA of the type " Show me how to attract more customers". This speaks directly to the reader.
3. Use directional cues. CTAs should capture visitors' attention and direct them towards site areas of great importance. So, use visual cues for once.
Create convincing call-to-actions that resonates with your audience and people will click.