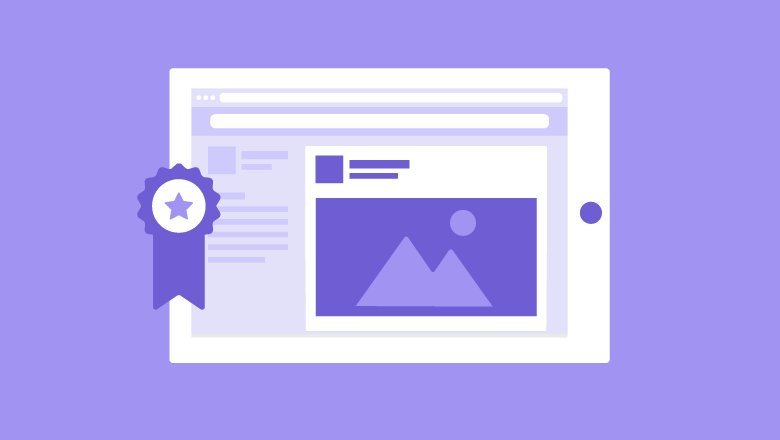 Great Social Media Marketing Examples – Brands You Should Follow
To build a successful social media marketing strategy, you will need to get out of your comfort zone and think outside the box. Well, this doesn't imply that you reinvent your strategy, but rather find some inspiration, twists, and strategies to aid you in your marketing campaign.
Currently, social media is becoming a great equalizer for both small and large brands. Platforms like Facebook, Instagram, and Twitter, can help small brands, eliminating the need for millions of dollars that could be alternatively required for a successful social media marketing campaign.
That said, succeeding in social media marketing in the current marketing sphere is all about having a good strategy and execution. The best place to "steal" ideas is from brands who have made it, as some little inspiration is sometimes all you need to know that everything is possible. To help you, below are some brands with excelling social media marketing strategies you can get some inspiration from.
1.   iHeartDogs
if you are a dog lover, you are certainly well versed with this brand. This is a good example of a successful e-commerce brand that takes pride in sharing their marginal profits, for a good cause. iHeartDogs sells various dog items including collars, bracelets, and treats. Well, it isn't any regular e-commerce site, but a dog lifestyle platform dedicated to altruistic persons and dog lovers.
Well, unlike other brands that give off discounts on black Fridays, iHeartDogs did it their own way. To them, the traditional way of giving discounts to attract more sales was old fashioned. They opted to contain their follower's attention by launching a 0% off campaign.
They explained to their followers that instead of giving discounts, they alternatively chose to double up donations from Black Friday sales. The brands' goal was to offer approximately 100,000 meals to dogs in need. Perhaps not surprising, their campaign strategy was successful, and they managed to send 200,000 meals, doubling up their goal.
Key tips;
Create a campaign that will capture people's attention
Find a good reason to do something nobody would expect
Take advantage of quality pictures to drive attention and show professionalism
Do something different. Don't flow with the group.
2.   Peel
Making it big in the cell phone case industry isn't a joke, especially now that there are multiple sources. Peel, however, managed to stand out among the rest as an established brand. This company's major selling point is the thin, functional and stylish phone cases. Through an effective social media marketing campaign, they made it impossible for social media users to ignore their products.
Peel used Facebook video ads to explain to their customers and potential clients why their products were better than the rest. Their success wasn't solely based on adds though. They were also good in organic social media marketing. For example, their Instagram feed is overly visually appealing and cohesive. To finish off, they have an impeccable customer support team.
Key tips;
Find a way to separate your brand from others on social media
Experiment heavily with social media advertising
Prioritize social customer care and response
Take advantage of social media to enhance your brand messaging
3.   Wayfair
Wayfair is the other company that needs to be appreciated for its social media marketing efforts. Wayfair is an online retailer that sells affordable furniture and various home goods. The brand chose Instagram, and surely, it wasn't a wrong idea. However, initially, Instagram hadn't rolled out shopping features that made it difficult for Instagram shoppers to access the brand's website.
However, with the inception of new shopping features in 2017, this brand found its way up. With the feature, brands could tag specific products to their links, such that followers clicking the product would be redirected to the brand's landing page for purchase. Wayfair was quick to implement this in their social media marketing strategy, and it surely worked for them.
Key tips;
Always take advantage of new features on social networks
As a retailer, try as much as possible to give your clients a seamless shopping experience
Choose your mainstay-marketing platform prudently
Present your products and contents in a way easy for audience to understand and digest.
4.   Casper
With new brands popping up nearly every day, making it big in the direct-to-consumer mattress industry is certainly daunting. However, one company that leveraged social media marketing to the fullest is Casper. So to say, they injected humor into their marketing strategy, and it worked for them.
With only 36% of consumers being compelled to make purchases from funny brands on social media, this ought to be a tough challenge for Casper. Nonetheless, they found a way to do it. Instead of creating content about mattresses, which they sell, they opted to focus on the value of their products – sleep. Creating content on how to pick a mattress or benefits of using their products would have gone stale very quickly.
Noting that everyone needs some sleep, creating content on this sounded more relatable to a wide audience. Even those who don't need mattresses currently will have to follow their social media pages to learn more about sleep from their entertaining content. Casper's other winning strategy was remaining active on social media. They update carefully curated content at random times.
Key tips;
Establish your brand's voice among customers
Find a good angle to attract customers to your brand
Take advantage of social media calendar to share content daily
Use all your social media accounts to get a wider reach
Conclusion
Developing, running and maintaining an effective social media marketing strategy isn't easy, but not impossible. Whereas experts would advise on sticking to your plan and being 100% original, there is nothing wrong with checking out what other people have done. However, despite getting some ideas and inspirations from top marketing examples, craft something unique for your brand.
Mentioned above are just but a few brands that did amazing social media marketing. With social media marketing being accessible to brands of any size and stage, get ideas and have your creative marketing juices flowing. These social media marketing examples can be a source of inspiration for your upcoming campaign or a guide for confirmation if you are heading in the right direction. If your focus will be Instagram, these free tools for Instagram growth can help!