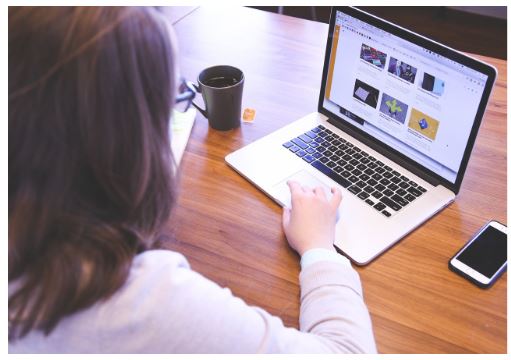 7 Killer Steps to Building a Successful Online Store
1.website in the first place. 
If you have looked for this information online, it means that you probably already have a product that you would like to sell. The first thing to consider is whether your business has enough goods to cater to the needs of your target market.
2. Target Market
When you make a decision on the products you would like to sell, you also have to take into account user testing for websites. User testing helps you know whether the website you have built will meet the needs of your clientele. For instance, if you want to sell male clothing and you are targeting women, you will either have to alter your products catalogue or change your target market.
3. Research, Research, Research
This is a follow up to the second step. How do you know whether the products you want to sell will actually sell? Easy! By getting together focus group participants. You have to establish whether there is a market for the products that you want to start selling. 
For this, it is not just about customer and product research, but it also means researching the companies that you will be competing against. What is the point of entering an already crowded market?
Also Read:  Why website design is important?
You need to find something that will help distinguish you from the competition. If you do not, chances are that your online store will end up being a flop. 
This is something that no business owner wants to have to go through, taking into account the amount of money that goes into the opening, running, and operating the online store.
4. Budget for the Project
You have already identified a target market, as well as the products that you want to sell. But how do you move on from here? Before you can even consider choosing a proper website hosting provider, you have to budget. Your budget will be greatly affected by the products that you would like to sell as well as the total amount of money that you are willing to spend.
The best way to approach this would be to come up with a rough estimate. In the estimate, specify the amount of money that you want to spend on dropshipping and website maintenance. A normal budget should take into account the maximum you want to spend and the amount that you are willing to set aside for contingencies.
Also Read: Website Design Tips to Boost Client Conversion in 2019
Because face it, things are always bound to go wrong whenever you are running a business. It, therefore, makes more sense for you to prepare in advance, rather than wait until the last minute to start rushing around looking for extra financing from banks and brokers.
Financial experts recommend that you set aside at least twenty percent of the maximum cost as a contingency plan. By doing this, it means that you will not be stuck having to pay the full amount when things start to go astray.
5.Domain Name
A domain name is very important to any business. This is one of those things that you have to ensure has been factored in your costing analysis. While it may appear like a simple or small cost, you need to take into account the fact that it is part of your online brand. As such, ensure that it is factored in your budgeting.
6. Choosing a Platform
Since you already know your budget, it is now time for you to make a decision on the platform that you would like to use. For small companies, they can always rely on agencies that provide 1-on-1 builds. Start by making an excel sheet capturing the names of all the platforms you would like to use and then compare their advantages and disadvantages.
Also Read:   7 Best Tools to Improve Your Skills in Graphic Design
7. Choosing a Web Hosting Provider
When you are looking for a web host, there are certain features that you will want to consider. Many companies will provide very similar claims, e.g., unlimited email, bandwidth, and disk space. 
But as an online store, you may consider a web hosting provider like VPS HiSpeed that has a very high percentage of always being available. 
Also Read: The Pros and Cons of Choosing WordPress for Your Website
You need a company that is able to offer a percentage of 99 or higher when it comes to availability. This in addition to offering 24/7 support as well as providing store builders and website support
Summary
The reality is that there is no perfect moment when it comes to building an online store. You either do it now or continue procrastinating. You will never have that perfect moment to get things rolling, so you might as well get started today. The above tips should make it easier for you to get your online store up and running. 
About the Author:
Emily Lamp is a freelance writer, working closely with many aspiring thinkers and entrepreneurs from various companies. She is also interested in travel lifestyle and loves sharing her travel experiences through her writing. Say hi to Emily on Twitter @EmilyLamp2