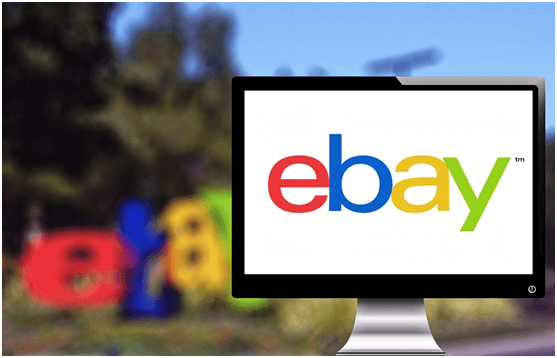 7 Benefits of Becoming an eBay Seller
As we move towards an increasingly digital era, buying and selling goods online has become the norm. One of the biggest and most popular internet commerce websites is eBay. A multinational company based with its head office based in San Jose, America. Its interface allows millions of users around the world to come to a commonplace to buy and sell goods and services. With operations in thirty countries around the world, it is one of the most trusted online platforms for exchanging goods.
So how does eBay work?
There are two basic selling options open to users. First is the fixed price selling, which means people can put up items for sale at a specific price and certain price only. The bidding option, however, is a format that is used a little differently. When a seller puts up an item, they set a time limit to how long the bidding can go on for; they also put up a minimum price for the bid. Buyers must outbid each other to buy the item. Once the timer runs out, the person who has bid the highest can purchase the product for the amount they have offered on it.
What is important to note is that because eBay is the second largest internet retailer in the world, there are many advantages of being a seller on the website.
1.Your Reach Expands to 180 Million Users
According to research, eBay has 113 million unique monthly visitors. In February 2018, eBay was the most popular shopping app for mobile phone users. Selling on eBay can guarantee an item's transaction anywhere around the world.
Even though its base in the United States of America, eBay is an international platform. If they choose to, buyers can ship bought items anywhere around the world. They have the option of opening up their selling of items to virtually anywhere in the world that mail can get it delivered.
With this kind of reach, it is no wonder that people would sell through eBay. Even if your item is a strange one for some, there will be someone around the world who may be interested in buying it for themselves!
2.You Can Sell Anything from Anywhere!
We have already spoken about how there are millions of people all over the world using eBay. Millions of people who will buy even the most obscure of items. However, another great thing about selling over eBay is the fact that you can be anywhere in the world to sell whatever you want!
Being a seller on eBay means there are no core hours, no one to answer to, and virtually nothing tying you to working specific hours! Perhaps the most significant benefits people find to being sellers on eBay are the relaxed hours and the flexibility to work from anywhere, at any time.
3.Shipping is Made Easy
While it may seem like there may be a substantial cost attached to shipping items bought via eBay, the website has a deal with shipping company USPS that allows sellers to ship items at below-market rates.
Buyers can also follow the dispatched items through USPS's website. This way, the seller does not have to be in touch with the buyer when the item is shipped. The buyer and shipper can both be at ease when a registered, trusted shipping company is providing safe transportation of items.
Buyers can also request USPS to pick up items from their home or another address if they are too large to carry. It is a deal struck by eBay, which again, makes selling over the website quickly. Buyers over eBay do not even have to bear any extra costs to having packages picked up from their homes.
4.Easy to Sell
The ease of which to sell over the internet is something, not all websites, and online sellers provide. There is no extra charge for the buyer to sell an item over eBay. An object can be-marketed via the buyer, and that cost can be cut from the selling price instead of as the extra cost to the buyer.
What is important to note is that buyers can get star ratings, which shows how trustworthy they are. They also receive feedback via comments on the items they sell, the experience of buying provided, and the communication, if any, that they have had with the seller. Comments are rating are essential because many buyers will check a seller's ratings and experience they provide when looking to make a purchase. For this reason, eBay accounts for sale can be found where buyers can ensure they have good ratings that already exist when looking to start selling over eBay.
5.A Great Way to Make Money
The online platform provides incredible ease for people who are looking to make money but cannot invest their time in a full-time office job. Working as a seller on eBay can be as simple as selling old furniture, used clothes, or even selling online what could be antiques you find in your garage.
Selling on eBay is also a fantastic opportunity to become the owner of business over the internet. There are no bounds to what you can sell on eBay as long as you stay within the legal parameters set by the country you are selling in, as well as the legal requirements you must meet on eBay. Once you are sure, you are in the clear and within legal frameworks, selling a multitude of items over the internet is an option.
6.Become a Business Owner by Selling on eBay
When it comes to buying items, everything is now available online. Many businesses and organizations offer products and services over online shops. With websites such as eBay, this means anyone can become the owner of their very own business. There is no need to have a physical shop or rent out space when selling on eBay. It is because you can create your virtual shop on the eBay website, and sell your products and services to anyone around the world.
It becomes a great business opportunity, especially to people who want their businesses, as there is no need to invest in massive capital or buy a storefront when they can have a digital sale space. Sellers can also create an international buying market. Instead of having access to only a couple of hundred people in a day, millions of people can view your store and buy your items!
7.There is Already a Huge Customer Base
When looking to sell goods or services, building customer loyalty can be an issue. However, when it comes to selling on a trusted website such as eBay, there are already millions of customers ready and willing to buy from you. They offer its users buyer security, which means as a seller, you will have to sign an agreement with eBay stating you are selling right, useable products, and services. As eBay offers security to the buyers, customers are more willing to buy your product as a global enterprise is ensuring them the security to do so.