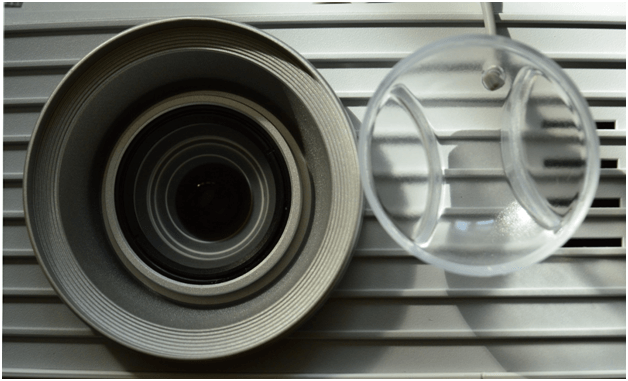 All You Need to Know Before Buying 4k Projectors Online
Projectors are an excellent way to make your work presentations a theatrical experience. No matter how much you spend on a huge TV, you still can't beat the screen experience a projector offers. Over the last couple of years, projectors have evolved, both in terms of technical specs and in meeting the requirements of the user. It is essential to follow these guidelines before you purchase a 4K projector.
The Purpose
Are you buying the projector for corporate purposes or entertainment? You may want to focus on what sort of content you will be projecting on the device. It is the first step in narrowing down your choices. If you are thinking bar charts and presentations, you may have to stick to the business category. If you want to install it inside your house where you can enjoy movies or play video games, then your best bet is the home projector section.
How Much Are You Willing to Spend?
With 4K projectors, you can easily pick a good quality projector, but does it have the list of features you expected? For example, home entertainment ranges are a bit pricey because customers are looking for that premium theatre experience. The same goes for outdoor projectors as they have to go the extra mile to maintain the quality of the user experience. If you can, then spend a bit more to get the best. One of the best 4K projectors cost around 10,000 USD, and you also may have to save a margin in your budget for the audio and screen setup.
Will You Be Carrying it A lot?
Sure everyone says projectors can be fixed anywhere, but are they the most portable devices? That depends on the type of 4K projector you get. If you find that you will be lugging it around everywhere for your presentations, then you should get a small size. If not, then the standard works okay for home entertainment purpose.
How Reliable is It?
Make sure that you check reviews for prospective projectors very carefully before you invest in any model. The best way to go about it is to check the lamp life rating, which estimates the maximum hours you may have before you have to change the bulb and get a new one.
However, to make a smart decision, do your research and check the price of replacement bulbs and other parts to get an idea of how one can maintain a particular projector.
Will You Be Installing it Outdoors
The best thing about a projector is that it is flexible when it comes to installation at various locations. But if you are going to use it outdoors, you need a lot of brightness in the device as you may have very little control over the ambient lights in the surrounding area. At the same time, you want the best contrast ration and resolution. The only thing that is a problem with an indoor projector is that it makes a sound that is sometimes noticeable if the room is tiny. So check the projector and then pick the one with the least noise. If you are installing it in a spacious room, then an outdoor projector will work just fine.
Pick Your Technology
Majority of projectors dominating the markets are of two types: Digital Light Processing devices or Liquid Crystal Displays. DLPs are projectors with moving parts and those that take a hit from rainbow effect. It is because they make use of the color wheel that spins. On the other hand, LCD projectors are weighty but more reliable, so if portability is not something you require, go for this one.
Another technology you can go for is LCoS, which translates to Liquid Crystal on Silicone, it delivers the best quality images, but these projectors are usually much heavy to carry. If you can afford to spend a bit more, LCoS is your best bet.
Connectivity
Projectors usually include VGA ports, but apart from that, there are many plugin options you can explore. However, when you use it for games and movies, there is an HDMI port in place, which is always a suitable option for a lot of people. The same goes for a USB port in which most people carry data or presentations.
Another great option is getting WIFI support, which is excellent for streaming modern devices that you don't need to plugin directly. Fixed projectors are a great idea too. An Ethernet allows you to operate the projector online as it is more reliable than the WIFI.
The Resolution
When you are using a 4K projector for presentations, you can always save money by choosing a low-resolution device. For movies and games, you want a resolution of at least 1920 x 1080 pixels. Also, it depends a lot on the material input. A higher resolution projector may not be able to handle the content of lower resolution as well as you may assume. It isn't tricky to get a 4K projector, but it's a bit pricey, and then you have to think about how often content matches.
The Aspect Ratio
Aspect ratio means the shape of the video image you want to project. An average TV will harbor aspect ratio of 4:3, but Blu-ray, HDTV, and widescreen DVD content are closer to 16:9 and therefore most modern 4K projectors run on this aspect ratio.
The Sound
It will get a bit problematic to get a projector that has excellent built-in speakers. The sound may not be a massive factor when it comes to business presentations, but for a home entertainment system, you always need a speaker setup. The best thing to do is to find a source that plugs directly but separately into the sound system and projector.
The Screen
The surface that you are projecting on is, of course, a significant factor regarding the quality of your experience with a 4K. When you use your projector in different places, you will find that these things are not in your control. It's a good idea to invest in a roll-out screen as well. It is something you can take with you and set up any place you like. If you are thinking about a fixed set up, then the neat idea is to go with a screen paint meant for projectors.
The Lens
The long-throw lens is for theatres and larger areas. Do not forget the lens shift and the zoom range. Make sure that you shift capabilities carefully if you know you will be using the projector in a variety of environments. It is because these features that will let you switch throw the distance on the screen. It will also allow you to shift the positions of the projection. These are excellent options for when you have to present in a variety of spaces.