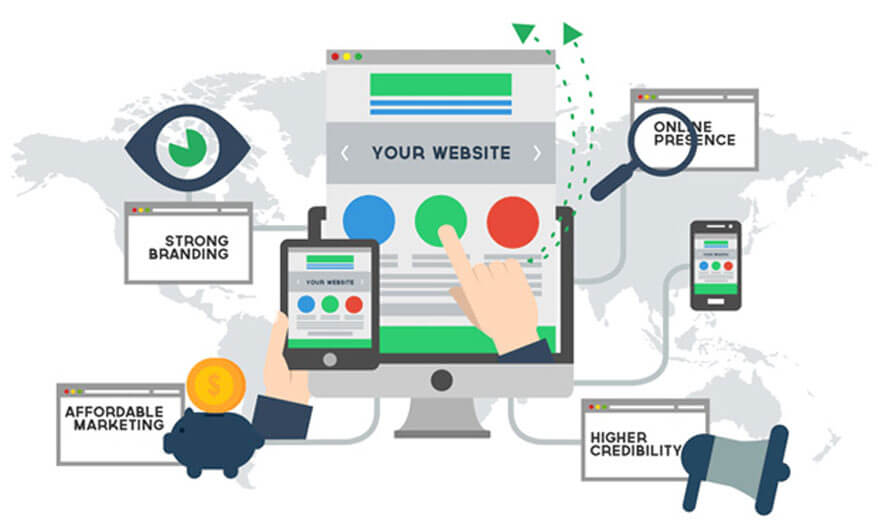 6 Reasons Why Web Design Is Crucial for Your Online Business
A website is an important aspect for any business. Of course, if you have an online business, you almost certainly already have one. However, is your website providing you everything you need? The fact is, not all websites are created equal. You must not only have a website, but one that is effective to help you bring in visitors, process sales, and provide information. 
A website is a hub for everything you do. You need it to look great, provide a quality user experience, and handle any functions that you need, such as sales and customer service. It must also be optimized for search engine optimization to help bring in more visitors. To have the best website possible, you need to invest in a website designer. The right web design will help you get better results and highlight your brand. Here are 6 reasons why web design is crucial for your online business. 
You Never Get a Second Chance to Make a First Impression
Your website is often the very first impression that a potential customer might have of you. To start, if it loads slowly, they will click away to find a site that doesn't make them wait. If your website is out of date or has elements that do not work, then it will make your brand look unprofessional and untrustworthy. The bottom line is that your website will be a reflection of your brand, and customers will make judgments based on it. If it is not up to high standards, then you could be losing customers without even knowing it. 
It Will Inspire Trust
Every business transaction requires trust. However, when it comes to an online business, trust is even more important. There is no physical store for someone to visit and get a sense of you and your staff. When making a purchase online, a customer has to trust that they will get the product or service as advertised, and that you will treat them well as a customer. By using a website design specialist, you can ensure that your website inspires confidence in your clients and allows them to put their faith in you to spend their hard-earned money. 
Search Engine Optimization (SEO)
One of the prime functions of your website should be to draw customers and prospects to your page. When someone searches for your type of business, you need to show up in the search results. To do this, your website must be properly optimized. This means that you need effective content, and also effective design. Google and other search engines will index your website and look for elements that indicate that it is reputable and authoritative. You will need fast loading times, proper tags, and many other elements to be in place for the best possible SEO. A web design specialist will make sure that everything is in place and that your website is working to bring in new eyeballs. 
Brand Consistency
Your brand is everything. One of the keys to effective marketing is that consumers become familiar with your brand and what it represents. It can be difficult to carry that consistency between your website, social media, and any other channels or materials that might display your brand. Everything must be consistent, including fonts, colors, layouts, personality, and styles. A web designer can help you build your website so that it provides that consistency for your customers. If your brand isn't consistent across platforms and channels, it can look like you are unprofessional or not committed to providing quality service. 
Customer Service Benefits
Along with trusting you enough to invest their money, customers also want to use a business that will treat them properly. Customer service is crucial to any business, and if your website does not look like you will provide excellent service, then customers will click away. They will quite rightly think that if you do not take the time to build a quality website, then it's unlikely that you will take the time to help them when needed. If you had a brick and mortar building, you would not want your customers to be greeted by a bad atmosphere or rude employees. Your website should follow the same concept. Make it easy for customers to get answers and to contact you if need be. 
Keep Up With Your Competitors
With the market being what it is, there is no doubt that there are other businesses that provide similar products and services to you. Business is about competition, and if you don't have an effective website, you will fall behind. If your website is slow, or outdated, or has elements that do not work properly, your brand will look unprofessional and untrustworthy when compared to other similar businesses. Customers will notice, and you will lose and your competitors will benefit. 
As you can see, there are many reasons to have a properly designed website. Without one, you will not be able to reach the heights you want, especially if you run an online business. Invest in web design so that your website is as effective as possible at bringing in customers and providing them value.