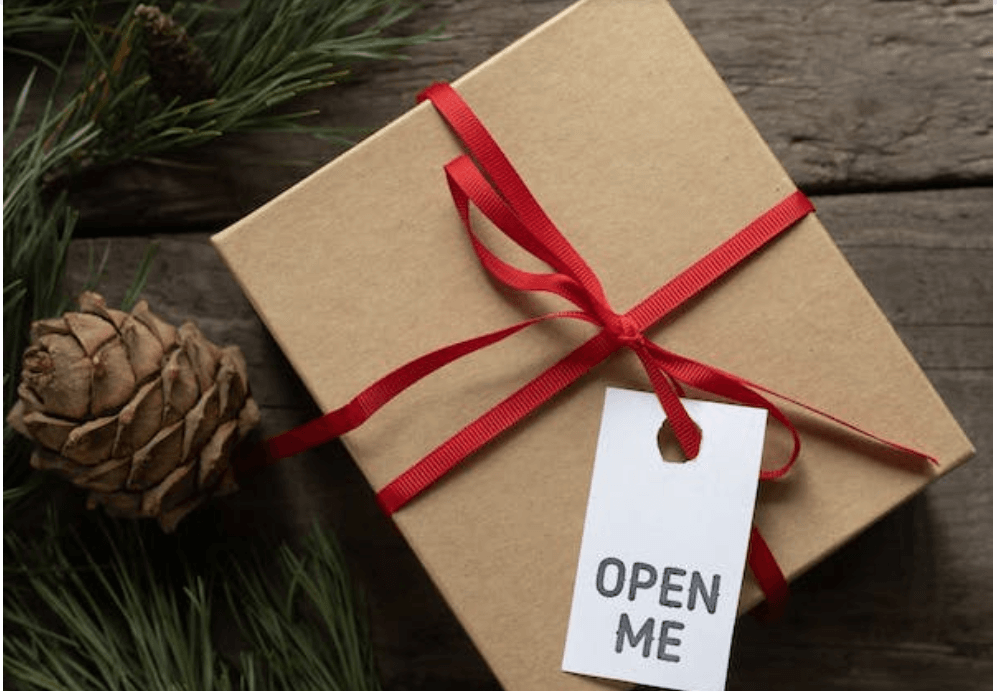 5 Tips To Help You To Create a Holiday Gift Guide
The holiday shopping season is quickly approaching and it can be overwhelming. This season can be stressful not only for the retailers but also for the consumer. If you want to make sure that your gift guide is received well, there are several things that you can do to make your holiday shopping experience as easy as possible. Before you begin your holiday shopping, create a holiday gift guide based on your target audience's interests. Make sure to include cross-sell products and cross-post it on social media.
Create a holiday gift guide based on your target audience's interests
To create a gift guide that appeals to your target audience, understand what your customers are interested in. Segmenting your customers based on type, age, and spending habits will help you create a guide that addresses their needs. You can also gather information about their interests by conducting surveys and asking them directly.
Holiday gift guides are a great way to attract new customers and drive traffic to your website. They are also great shareable content on social media sites. And there are plenty of free ways to create one. The most important thing is to know your audience well and write a holiday gift guide based on their preferences.
Create a gift guide that includes information that users can instantly get from it. Include photos and other graphic elements that are compatible with your branding. For example, a gift guide for men might be more appealing to readers who share the same interests as men, while a guide for women may focus on products they can use for all ages.
Assign categories to your holiday gift guide. It can be as simple as dividing it by age or personality type. If you are targeting the younger crowd, you may want to create a gift guide that includes more affordable gift options. For example, a holiday gift guide for a teen might feature items under $25, while a guide for women should focus on gift ideas under $100. Remember to make the guide unique and interesting.
As a bonus, you can partner with other businesses that cater to your target audience's interests. For example, a women's beauty product company could partner with a yoga studio, for example. But a men's apparel company would probably not partner with a women's beauty product retailer. You can also offer special deals to your target audience to get them to buy your products earlier.
A holiday gift guide that focuses on specific products can help customers find the best gifts for their loved ones. Moreover, the guide can be found on search engines if you implement an efficient SEO strategy. When done correctly, a holiday gift guide can increase your sales during the holiday season.
Include cross-sell products
Incorporate cross-sell products into your holiday gift guide by looking for opportunities to highlight your other products. You can find these opportunities by monitoring historical sales data and by asking sales associates for insights on which products are popular with customers. Oftentimes, they'll be able to offer qualitative insights into the buying habits of their customers and the preferences of their target audience.
Once you've determined what products are related, you can assign them to the same gift guide. This can be done by sorting your data by category and column. This will help you add these products faster. If you're using Google Sheets, sort your data by column to make adding gift guides faster.
You can also organize your holiday gift guide by price. This can help you increase the perceived value of your products and increase your average order value. For example, if you sell perfume, you can include a scent certificate that the customer can redeem for a travel-size bottle. This will encourage customers to purchase other items in the store as well.
The time period immediately following a retail purchase is an ideal time for cross-selling. One in five consumers watch their order tracking, which means your store is in front of their minds. If you craft your message well, cross-selling can be perceived as helpful communication that builds loyalty. So, if you're an online business, you should include cross-sell products in your holiday gift guide.
It's important to research consumer trends before creating a holiday gift guide. The trends in your industry will influence what products your audience wants to purchase. If you're in the beauty industry, for instance, a popular trend could be health and wellness. Using Google Trends as a tool can help you identify these trends.
Using WooCommerce gift guides is an effective way to attract consumers who are shopping for gifts. You can embed the guides in many areas of your site, so that your customers can easily refer to them. You can also embed your holiday gift guide into your store sidebar by selecting the appropriate attribute.
Promote it on social media
Using social media as a platform to promote your holiday gift guide can increase your social reach. IGTV and Instagram Live are great tools for conversational content. Showcase how you personally use the products you're featuring. This allows you to reach new potential customers. Reel content is also a great way to create interactive content.
In the same way that a traditional sales guide drives traffic, a holiday gift guide is an excellent way to drive traffic to your online store and increase sales. It also allows you to incorporate virtual shopping and clienteling strategies that allow your customers to connect with your staff without leaving the comfort of their own home.
When it comes to marketing your holiday gift guide, you can leverage social media channels to increase your traffic and conversions. First, you can create a lead magnet by offering exclusive discount codes in the guide. Then, you can promote your holiday gift guide via other marketing channels like social media and email marketing. Once your holiday gift guide has enough content, you can revisit the content and increase its frequency. For example, CJ Pony Parts' holiday gift guide features videos that explain how their car parts and accessories work.
In addition to using social media to promote your holiday gift guide, you can also create a social impact by partnering with a socially responsible company or organization. Incorporate small, local, and ethnically diverse products and brands into your gift guide and create a unique, curated experience for your customers.
Creating downloadable holiday gift guides can be the perfect way to get new customers in your sales funnel. Simply put a link in your bio and ask your followers to sign up for your gift guide. This way, your customers will see your content as valuable and will be willing to share their contact information. Another way to generate leads from Instagram is by creating limited-time offers. These deals will appeal to consumers looking for unique gifts and create an air of urgency. This will motivate them to make a purchase as a result of the limited time offer.
Your gift guide should also include relevant photos. High-resolution pictures will help your readers visualize the gifts in the guide. Use images to convey the message of the gift, and be sure to get permission from the photo's owner before using the image. If possible, obtain images from the manufacturer's website or the photo-sharing section of a brand's website. However, don't use photos from social media.
Avoid using jargon
If you are planning to create a gift guide for the holidays, avoid using jargon. It can be stressful for shoppers and retailers alike. Luckily, there are some ways to make your gift guides more accessible. Here are some examples: Keep it general: Don't use industry-specific terms. Instead, focus on using terms that are relatable to the average consumer. For example, a gift guide about golf clubs shouldn't use golf jargon. The PGA TOUR Superstore follows this rule, and shoppers have given it high marks.