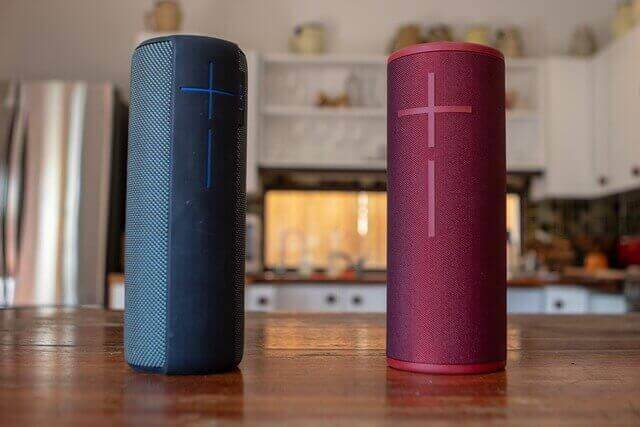 Here Are A Few Products That Can Make Summer Vacations More Fun
When planning your next summer vacation, you'll want to take the time to review all of your options. From beachside locations, RVing, cruising, and beyond, there are plenty of opportunities for having an amazing holiday. Before you book anything, be sure you have researched the different prices, accommodations, and amenities each option provides to make an informed choice based on what you need. Whether you're looking to simply relax or craft a fun-filled itinerary with unique experiences in mind, plenty of exciting possibilities are waiting to be explored.
7 Products To Make Summer Vacations More Fun
1. Portable Kayak
A portable kayak is a perfect accessory to liven up your summer vacation. Whether looking for a quick jaunt in the lake, pond, or river near you or an extended touring experience, a lightweight and durable kayak can get you there comfortably and affordably. 
Portable kayaks offer all of the protection, tracking stability, and portability of a larger craft but at a fraction of the cost. They come in various sizes and shapes, so you can pick one that suits your needs without breaking the bank. 
With its ease of transport and enhanced maneuverability, a portable kayak is an ideal choice for experiencing nature in all its glory throughout your summer vacation.
2. Portable Solar Generators
Nothing says summer vacation like packing the car and heading outdoors to enjoy mother nature. Portable Solar Generators can make these trips even more fun. By providing quiet, clean, reliable power whenever and wherever needed, they allow all sorts of conveniences that weren't available before – from bug zappers to air compressors to charging your smartphone or laptop – that enable you to experience all that nature has to offer with a comfortable level of modern amenities. 
With no fuel or emissions and no need for noisy generators or extension cords, a Portable Solar Generator can be a liberating bit of technology for anyone looking for reliable power.
3. Beach Tent
Summer vacations can be the highlight of the year for many, and it might get even better with a beach tent! Not only will it protect from the sun's rays, but it can also offer a refuge from blowing sand. From getting out of the intense sunlight to enjoying a picnic lunch or dinner in your private space, beach tents make summer outings more comfortable and airy. 
Those inviting beaches now become an ideal spot to let loose, play games, and make lasting memories with family and friends. So don't forget to pack yours on your next summer getaway to get all the benefits of a beach vacation.
4. Drone
Drones have become hugely popular over the past few years, and it's no wonder why: you can use them to explore new locations just by flying them up in the sky. For those looking for a fun new way to make summer vacations even more special, drones are an ideal option. 
With state-of-the-art cameras and stunning aerial views, drones open up a world of exciting possibilities when it comes to exploration. From sunset views to breathtaking aerial shots of tourist attractions, there is nothing like capturing a place from above with a drone. 
Not only do drones give users a chance to get that perfect snapshot of their vacation spot, but they can also provide an immersive experience as they soar through exotic landscapes on their journey. So next time you go on vacation, don't forget your drone – it could be the key to unlocking some truly unforgettable memories.
5. Waterproof Bluetooth Speaker
With summer vacations coming up, a great way to bring your favorite tunes is by using a waterproof Bluetooth speaker. Perfect for days at the beach or pool, this small yet powerful accessory can turn any outdoor adventure into an unforgettable event with its impressive sound quality and ability to withstand water splashing or other potential hazards. 
The speaker connects quickly and easily to smartphones, making it simple for anyone to start jamming out — plus, because of the wireless connection, there's no need for cords to worry about getting wet. So go ahead: take your favorite music along for all those exciting summer memories, and make sure you're always ready to get the party started.
6. THC Vape
Enjoying a summer vacation just got even better, thanks to THC Vape Pens by CBDfx! This modern, sophisticated device has changed the way people enjoy cannabis by providing them with an easy and convenient option that is quickly and discreetly delivering a safe and superior product. 
Whether you are enjoying a getaway or simply taking in some sun with friends or family, consuming THC vape can make your experience even more delightful. It eliminates the need for combustion products such as smoke, allowing for an enjoyable vaping of your favorite strains without unwanted attention from others. 
Its advanced technology gives you access to a powerful, pure form of cannabis that yields an incredible array of flavors and effects, walking you around the world of cannabis pleasure. Experience the magic of marijuana safely with THC vape this summer season.
7. Binoculars
Binoculars are essential for transforming an ordinary vacation into something truly extraordinary. With a pair of binoculars, you can enhance the sights around you and appreciate them with greater detail. 
From distant mountains to large bodies of water, nature becomes more vivid with quality optics. They also offer the ability to observe outdoor wildlife from a safe distance, increasing chances of viewing animals in their natural habitats and potentially providing unforgettable experiences. 
At night, powerful binoculars can help users explore constellations and stars that otherwise might be difficult to find or invisible to the naked eye. If not already owned, a good pair of binoculars will surely bring some added enjoyment during summer travels.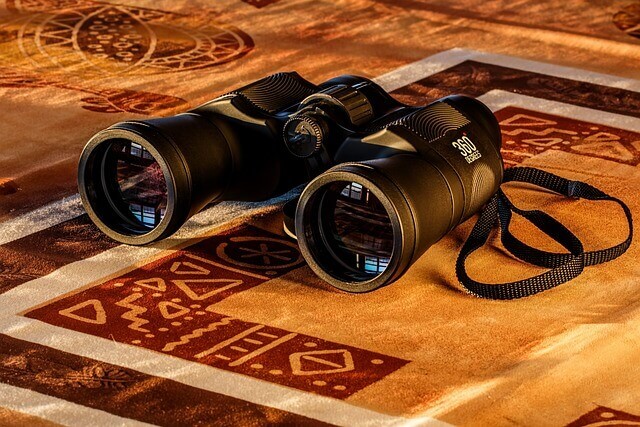 Things To Keep In Mind While Planning A Summer Vacation
Planning any vacation can feel overwhelming, especially a long summer trip. Remember that the most successful vacations are ones in which expectations are realistic and you plan for unanticipated moments, such as traffic and weather delays. 
Building flexibility into the schedule is vital to a stress-free vacation. Also critical is budgeting, mainly if you're headed to a location where currency exchange rates might be against you. Ensuring that all documents, such as passports, visas, tickets, and insurance cards, are up-to-date can save time and energy. 
Above all, use common sense and trust your instincts: don't leave your belongings unattended, and always stay alert to your surroundings—after all, nothing kills a good vacation like an injury or accident.