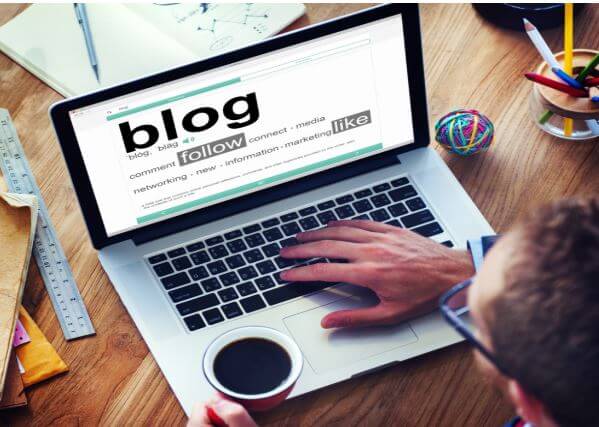 Why Should I Start Writing Guest Posts?
To start with, that might seem like a legitimate question as to why you should start writing guest posts. Is it because it is one of the most followed online marketing trends? Or what is it about. There are numerous strategies to draw attention to your blog and if you seriously want to spread your image, you need to do some guest blogging.
In the beginning, when you have no traffic, you need to try and start collaborating with the famous bloggers of your niche. In addition to that, it is great to be working hard. But why would you write content for someone else's website/ blog when you own one?
Here are the top reasons as to why you should write guest posts:
Get the best exposure to nascent traffic
When you know that your website needs that traffic, you can opt for providing guest blogging services. When you start writing a top-quality post with all the right elements, you should be ready to embrace the web traffic on your site with open arms. Traffic is like the lifeline and blood of websites and regardless whether you get a link to your site,  it is always going to be the main focus. You can drive in huge amounts of hits on your website with one single guest blog post. If you do it right, you may potentially translate this into sales. Keep optimizing your CTA, website page landing with different tools. 
Personal Network is expanded.
You can expect to grow your brand and network by guest blog posting. You can make big contacts and team up with influencers. There was a time when it was quite difficult to get in contact with any popular blogger or influencers. But now it is very easy to connect with them. You can join a community for new bloggers or keep linking the posts to your posts. There is also a community for contributors which is to come up with some potential topics. You can be a co-author of some posts on vivid topics. Seek a different kind of roles to work with popular bloggers and partner with them to write about their experiences, their interviews, and promotions. 
Be active and respond to the comments and also comment on heir posts to develop a genuine bond. You can try different kinds of pitching too.
Get a chance to influence and stimulate a good amount of social media shares
Making a buzz about your post is another great way of reaching to the public online. When you share a guest post of yours which is quite hyped, you can see that the shares increase automatically when you post on a popular blog. You can post infographics to make it more engaging and also get better engagement than the regular long-form articles. 
You get to grow your social media following
When you own a blog, you need to stay connected with your audience which is why you will have to create a social media account. Thus when one of your guest posts is a hit, there are high chances that you may increase your following on the social media accounts. This will make you rise as an influencer and blogger and you can understand the power of a single guest blog. 
You get to increase your online authority
It is quite simples these days: follow the recent guidelines and trends. When you are completely about modern online marketing understand that it is all about the authority. It shouldn't be difficult to convert your audience into loyal followers who wait for every post of yours unless you start guest blogging. Keep contributing to good and popular blogs and slowly see your online authority growing. 
Grow into a Personal Brand
Once you provide your guest blogging services, you can expect the audience to turn into loyal subscribers. They are going to love your content if and only it is unique and has a personal style. Every blogger has a personal style and when you guest blog for someone you can get to grow your style and place in the form of words. It is a great way to establish what you wanted since day one and as much as possible, it is a great way to grow as a personal brand in your niche. 
Conclusion
Thus, when you start to write guest posts to be prepared to know how to manage your content well. Apart from this, you can also understand how to leverage your position and solve the problems you have. Market your content well and generate a good number of shares so that your content can reach your target audience. You should understand how much significant this guest post blogging services are and when you provide it you can learn to hone your content marketing skills. Deploy yourself into them and understand how you want to play everything through this digital era.