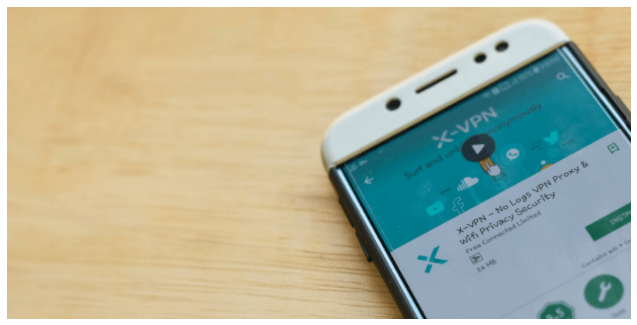 How Your VPN's Encryption Protocols And Log Policy Affect Your Online Safety
Generally being met with lots of privacy and security-focused software available, even for free. 
Surfshark proves its worth with a large collection of privacy tools, an excellent app, and unlimited device connections.".
One of the most significant advancements in privacy has been the creation of the Virtual Private Network, commonly abbreviated and known in popular IT culture as a VPN. It started more than twenty years ago in 1996 with PPT or point-to-point tunneling, a protocol that secures data between connected users. Primarily focused on businesses, VPNs came to the general public when people started uploading their data online in the 2000s.
Today's Top rated VPN have advanced, diversified and are multi-channel, multi-device systems. They are easily accessible and tilted towards user-friendliness. Are all VPNs equal? Which one should you use? Well, when we look at the different kinds of VPNs and what they offer, there is a specific privacy feature that you need to be looking out for: a zero-log policy. 
Types of VPNs
There are two main types of VPN;
Site to Site

Remote Access
To boil it down to a level anyone can understand, a site to site VPN is something that a large company will use in order to network their office locations. Remote Access VPNs are those that the general public know and use. This pertains to light business use and private home use, for example to unblock geoblocks or help the average user increase their general level of cybersecurity.
Types of VPN Protocols
There are several forms of VPN protocols today, since there is so much competition and diversity that needs to be taken into consideration when it comes to digital marketing. Although there are different flavors of VPNs, there are a few common types of protocols. We will look at a few of these, for reference.
Layer 2 Tunneling Protocol (L2TP)
This type of VPN is usually combined with another one like IPsec below and is used to establish a very high-security connection. In essence, it encrypts data multiple times.
Secure Socket Layer (SSL)
SSL works with your web browser, and is meant for specific applications such as online transactions, where you will see 'https' in the web browser.
Internet Protocol Security (IPSec) 
Used in conjunction with an IP network, by verifying session parameters and encrypting that data. This protocol is essentially a dual-encryption protocol where there is both transport and tunneling encryption of data.
Mobile VPN 
The protocol for mobile VPNs is different from a VPN you would use on your laptop or desktop computer. Intended more for wireless usage and mobile users they use a different data compression technology, which makes them more efficient.
What Is a No-Log VPN And Why Is It So Important?
When you download a VPN software/app, either on mobile, desktop or laptop there is a certain feature that you must filter (and research), if you are serious about your privacy. This is called the no-log feature. 
Most people are not aware that a lot of VPNs will log your information such as your IP, what you download and where you surf. Most of this information is then either sold or kept for other purposes. If a VPN is a no-log VPN, even the company that owns the VPN you downloaded will not have access to your data.
It is worth noting that VPN users who have downloaded VPN software such as HideMyAss, PureVPN and IPVanish have been traced and convicted based on their log data. These VPN companies have been caught logging users' data.
It is always worth researching the software and finding professional reviews of any software you use, especially the VPN you will use. You must make sure that it includes a no-log or strict no-log policy, otherwise what's the point?