VanceAI Photo Editor Online Access to a Wide Variety of Editing Features
Modern marketing and online commerce require photo editing. Businesses must employ high-quality photographs online to create their presence. Graphic designers know photo editing techniques, but not everyone has the time or resources to learn them. This is where user-friendly programs like VanceAI and its tools help.
Many AI-powered features in VanceAI Photo Editor simplify and automate image editing. This program enhances photos with basic cropping and resizing features and more complex color correction and background removal tools.
VanceAI Photo Editor Simplifies Photo Editing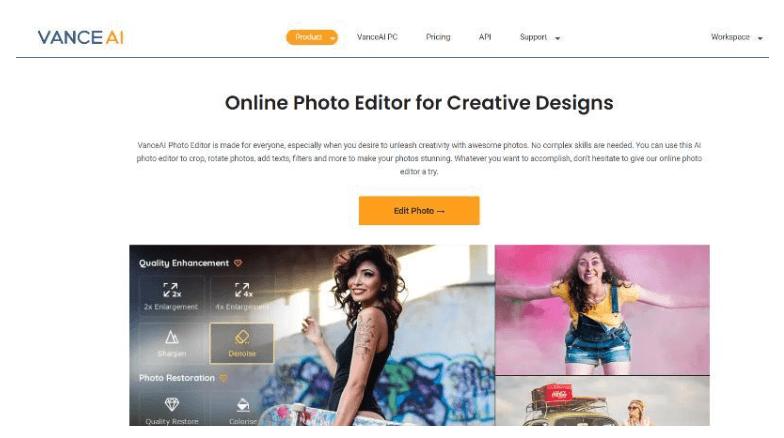 Social media managers benefit from VanceAI Photo Editor. These experts create visually appealing material for many platforms. Despite their concentration on marketing and community management, they often need to edit photos. Using a simple and quick editing tool to resize an image to fit a platform or improve its colors and composition can save time and maintain consistent quality across their social media presence.
Photo Editor automates workflows, letting professionals focus on their core tasks while creating stunning material. Social media managers and other professionals may maintain a consistent brand identity, attract their target audience, and achieve their marketing goals by readily enhancing photos.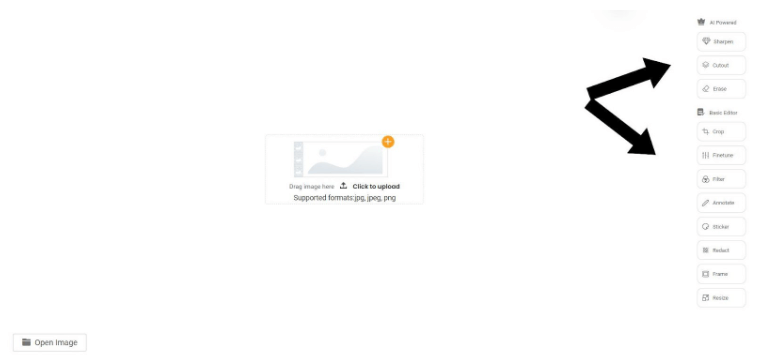 You may need to edit multiple photographs quickly for web uploading. Automation, accuracy, and speed are achieved with the AI picture editor. The manager uploads photographs to the app first. AI identifies photographs and offers editing options quickly. The manager may scale photographs for different social media networks, and the AI image editor automatically maintains the aspect ratio to ensure they appear great on all platforms. The manager can also use the background remover to precisely detect and remove distracting backdrops without affecting product quality.
Beyond Basic Tools: VanceAI Photo Editor
Users may save time and get exact editing results with the AI-powered image editing tool. These features include background removal, object touch-ups, and image cropping, helping users edit quickly and correctly. Users may quickly remove unwanted parts, improve image aesthetics, or crop images to modify sizes while retaining order. Additional capabilities facilitate content creation and editing in the photo editor.
The AI-driven image editor has several sophisticated capabilities to improve and correct photographs. The picture sharpener improves photo clarity and sharpness. This improves image definition and highlights details. Another important tool is the photo restorer, which repairs outdated or damaged photos. Professionals with image quality concerns can use this program to reduce noise, mend scratches, and restore faded colors.
Increase Image Size with VanceAI Photo Editor
Step 1: Visit AI Image Editor online using the URL. To edit your photo, click "Edit Photo" on the website.
Step 2: Upload the photo to enlarge in the editing workspace. Two enlargement options are below the image.
Click on an option to automatically magnify the image.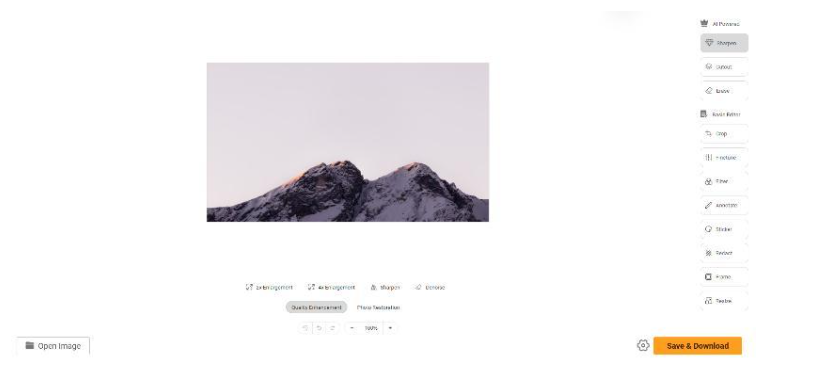 Step 3: Download the altered photo to your device after the larger image is available. Click download to save the altered image to your preferred destination.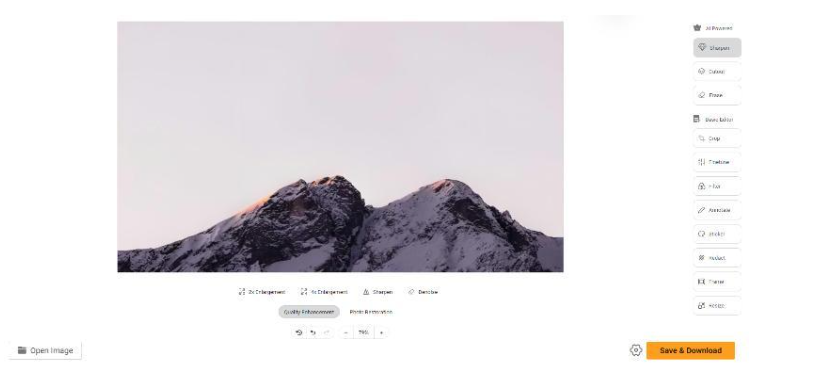 Enlarge Images 8x with VanceAI Image Upscaler
Step 1: Click the link to access AI Image Enlarger online. After being redirected to the website, click "Upload Image" to go to the Workspace and make changes.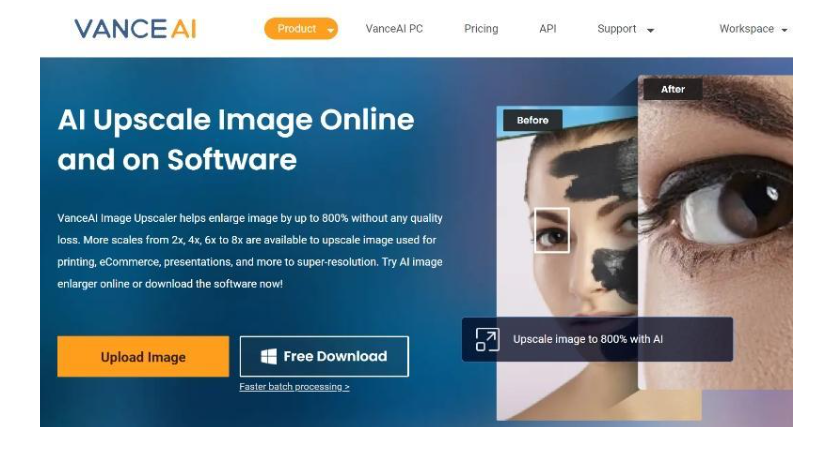 Step 2: Upload the image you want to enlarge to the Workspace and make any desired changes. After adjusting the settings, click "Start to Process" to enlarge the image.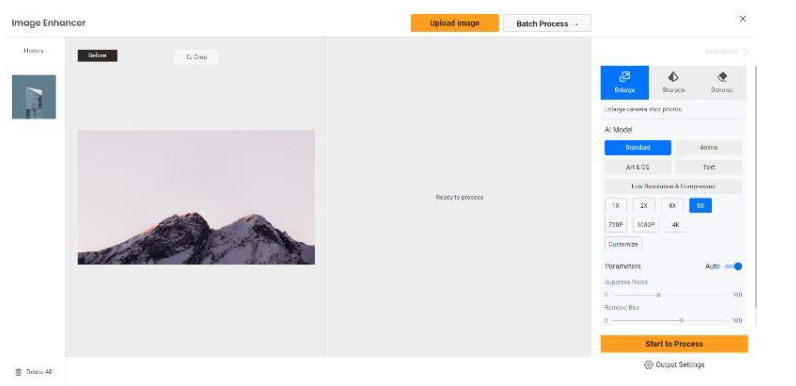 Step 3: The enhanced image will appear on screen. Select "Download Image" to save the upgraded image for later use.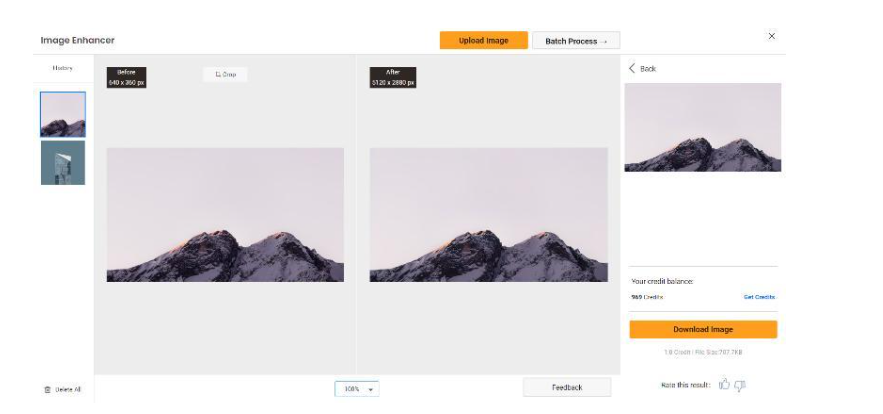 The VanceAI Price
Registration grants users 3 picture credits per month to use the platform's editing features. If consumers need more credits and advanced features, reasonable subscription plans are available. These programs offer 100 picture credits and other advantages for $4.95 per month. Subscribing lets users employ batch processing to modify numerous photos at once, saving time and effort.
Additional VanceAI Features
VanceAI PC, a new software, lets users install image editing capabilities directly on their desktops. VanceAI PC makes editing easier and faster by bringing editing tools to the desktop. Offline image editing with VanceAI PC is a major benefit. This ensures a smooth editing experience without connectivity concerns.
The PDF management and editing application VancePDF.com is available alongside VanceAI PC. This platform simplifies PDF editing and alteration by streamlining the procedure. VanceAI gives user-centered solutions for a variety of editing needs, whether using VanceAI PC or VancePDF.com.
Final Verdict
Social media managers and other professionals benefit from VanceAI Photo Editor. This photo editing solution automates and simplifies editing with its user-friendly interface and AI-powered capabilities, saving time and effort. For brand consistency, social media managers may easily enhance photographs, resize them for numerous platforms, and apply professional filters. Advanced features like background removal and object touch-ups make photographs seem good and fulfill standards. VanceAI Photo Editor's cost and accessibility make it a good choice for professionals without graphic design experience.