Types of internet advertising, digital advertising
Digital advertising has become one of the main revenue streams for any business.
Unlike traditional advertising, advertising on the internet is affordable for any company – you can reach more people with less money – and more effective since it allows you to establish a closer relationship between company and consumers.
Anyone can publish ads on the internet, it is not necessary to have a lot of money to do digital marketing, many times it is enough to have a website or an e-commerce and develop an active presence in social networks .
In addition, internet advertising uses different media with which a brand relates to the customer. Some of them are computers, tablets, laptops, smartphones and interactive television. In these channels new advertising formats can be developed that go through improving the consumer experience (customer journey) and embrace the latest technological developments such as artificial intelligence, the Internet of Things and iCloud.
In this post we are going to explain a little more about the different formats of internet advertising, the volume of advertising business and the latest trends in digital marketing. Likewise if you have all this clear you can be encouraged to develop your first campaigns.
What is publicity on the web?
Digital advertising (another name that advertising on the Internet receives) basically consists of the distribution of advertisements or advertising content by advertisers through digital devices in the media (newspapers or digital magazines, blogs, video or apps ) and social networks with the aim of impacting your potential customers.
The purpose of an advertising campaign varies depending on its objectives:
· Branding: generate brand, seek visibility and recognition; that the company appears in the imaginary of the consumer.
· Capture leads: get user data to store them in a database and be able to develop email marketing campaigns , for example.
· Earning clicks: The profitability of many campaigns is measured based on the clicks obtained and the rate of user interaction.
· Direct sales or acquisitions: The ultimate goal of any strategy is to market a product or service, so little more can be said about it.
Profitability of Internet advertising
Monetizing a blog or website only with online advertising is quite complicated -even if you have chosen a niche market with little competition- because to make it profitable you need a considerable volume of traffic – thousands of daily visits to the web-, time and a lot of internal SEO work.
Despite all this, if you take care of some aspects related to the hierarchy in the structure and basic technical requirements, you can achieve good figures with the help of advertisements.
You can also earn passive income derived from visits to the web if you publish content frequently and become relevant to Google's algorithms or use affiliate programs.
With all this, organic advertising is not a panacea because by entrusting the economic part of your project to external actors (companies like Google or Facebook Ads) you become vulnerable to the changes that these technological giants may establish in their business policies.
In addition, in this market for bids and auctions, large organizations are the ones that succeed due to their turnover and volume of visits. Here it is very difficult to compete on equal terms, although it is better to go level by level and compare yourself with those who are at your same level.
Two main agents participate in the internet advertising gear.
On the one hand we have advertisers, interested in selling their product / service; on the other, customers or buyers who browse the internet and are the target audience for campaigns created by advertisers. In between these two are:
· Creative agencies , whose role makes sense to create the ad and make it more engaging, get it hooked
· The media agencies that optimize the diffusion of the announcements created by the first
·  The publishers and content creators (web pages, blogs or broadcast media) that show the ads coming from different channels, one of them are the advertising networks in charge of buying and selling advertising space from different platforms.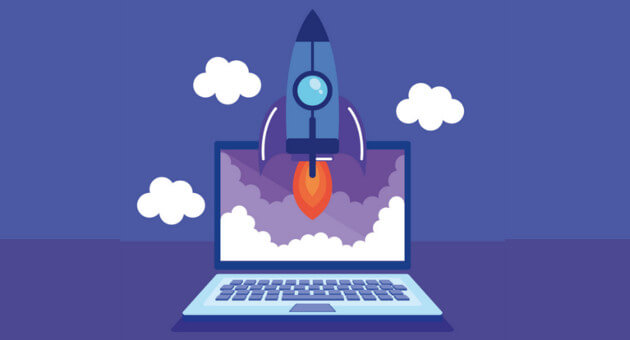 Types of online advertising
Digital advertising can be done in different ways and forms. Some of the most used are the following:
· Advertising in the search network:
Ads that appear by default when performing any type of search in search engines such as Google. It is used to generate traffic and conversions and works through keywords.
· Display network advertising:
They are Google Ads or Video Ads. These commercial initiatives allow to limit and segment the buyer person (by filters such as location, age, interests, gender, etc.) and create ads through a simple editor from which the format, message and segment are modified based on a budget. A successful example of this are YouTube promotional videos that hook very well for their audiovisual content.
Social networks are ideal for brands since they can learn from their consumers by offering them specific content specially created to satisfy their tastes and needs. In addition, this initiative offers valuable information on the tickets that work best and do not require a great economic cost. Social networks also have great segmentation capacity and greatly promote loyalty.
Facebook Ads, Twitter Ads, Instagram Ads or LinkedIn Ads are examples of ad platforms. Virtually all social networks incorporate paid advertising, although not all platforms are valid for all advertising initiatives. A tip: choose the tool that best suits your message; Keep in mind that the video gains positions (especially live) and includes valuable content with storytelling included.
· 

Email marketing

 :
This advertising technique is very effective because thanks to it you can segment your contacts and send personalized commercial messages with which to generate engagement and closeness with your customers. At Mailrelay we are experts in emailing and we have developed a new delivery platform, Mailrelay v3, to optimize relationships with your subscribers. The tool, with an improved design, optimizes data segmentation and provides a differential advantage in campaign and analytics creation.
· Remarketing:
Also known as retargeting, it consists of carrying out campaigns through personalized ads directed to users who have already visited the web and have not finished taking any expected action (subscription, purchase, recommendation, etc.). To do this, tools such as Facebook or Google Ads are very useful.
· Native advertising:
Promotional messages paid in contextual ( related, sponsored and advertorial articles ) or visual format (banners, widgets, gifs or pop ups).
· Mobile Ads:
Advertising aimed at smartphones and mobiles in their different sizes and shapes (text, photos, videos or audios for example). Includes buttons with calls to action and strategic locations to attract attention. One of the most used tools is Google Ads.
· Content Marketing:
You can collaborate with media blogs related to your sector and bring public to your site through a network of websites (previously chosen and analyzed) that collaborates in the publication of content about your products and services. You can also use content marketing to offer discounts, enhance your company and organize special contests or promotions.
· Google Shopping (also known as Google Merchant):
This tool integrates a price comparison engine that is accessed through an HTML form. The user writes the product that interests him and the comparator develops a list of sellers who market it, their information and price. Access is free for any company and includes the possibility of integrating Ads like other areas of the Google network.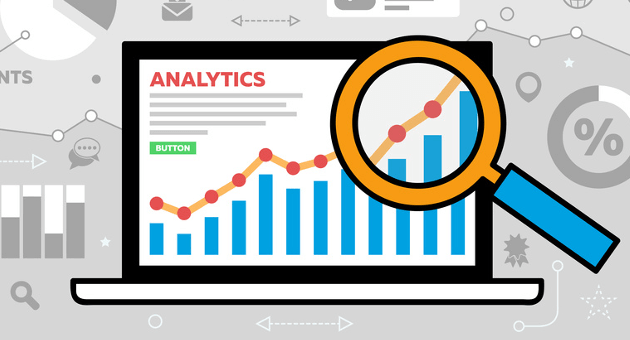 Statistics and turnover of internet advertising
International online advertising investment reached $ 209 billion in 2017, surpassing television ($ 180 billion) for the first time (Global Magna Source). With these figures, the same source expected to exceed 237,000 million euros in 2018.
At a national level, the IAB in 2017 quantified an investment of 1,565.6 million euros and the Arce Media i2P report provides the figure of 240.5 million euros for investment in social networks in Spain in 2017 with a growth of 6% in 2018. With this forecast, advertising investment in social networks could reach a value of 270 million euros.
Merca 20 offers data regarding this year in which 642.86 billion dollars will be invested in advertising worldwide. The resources will be distributed among digital media mainly, but also among mass media such as television and radio. From this same source, data is extracted such that the global digital marketing share would grow to 42% in 2018; forecast indicating the positive trend of internet advertising. With these variables, it establishes a forecast: between 2017 and 2020, it is expected that Eastern Europe and Central Asia will become the fastest growing advertising markets worldwide, with an average of 8.9% per year.
The Advertising Observatory in Spain, promoted by the Spanish Association of Advertisers, reveals interesting data from 2017. That same year 38,463 companies dedicated to the advertising sector were recorded, with growth of more than 2% compared to the previous year. This figure translates into a contribution to the national GDP of 1.07%.
According to Infoadex, the medium that received the most advertising investment in Spain was television (2,143 million euros) followed by the internet with 1,548 million euros. In addition, the advertising industry generates more than 6 million jobs in the European Union (2.5% of employment in the area and that each euro invested in advertising reverts to 7 euros for the European economy (approximately 4.6% of European GDP).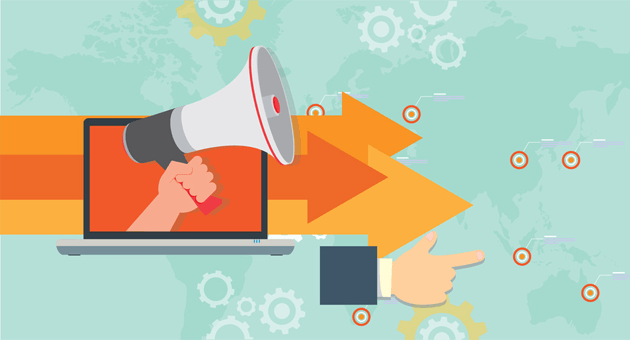 Advantages of advertising online
Despite the fact that there is still a long way to go in data privacy, connections, streamlining of payment methods and lack of trust among users, digital advertising has many advantages based on its massive diffusion and reach. Below we list some of them:
· The cost, online advertising is more accessible:
Offline advertising is more expensive than online and also requires fewer intermediaries and supports or physical spaces (printing, advertising space, signage, etc.). Furthermore, the ratio of investment to profit is also higher.
· It is more "democratic":
Much more accessible for all types of public: large and small (agencies, large corporations or small entrepreneurs and entrepreneurs) use the same tools to have a digital presence.
· Immediacy and instantaneousness:
Contact with the client is much more direct and quick. Relationships are more fluid and the link between the brand and the consumer is closer.
· Individuality:
Online advertising allows to segment the public and offer highly targeted specific characters. It is even used to build loyalty and the relationship between brand and customer does not end with the acquisition of the product, it continues later.
· Purpose:
Traditional advertising is measured with parameters and is oriented towards purchasing. Digital advertising tries to place the product / service in the consumer's mind (recurring purchase or engagement for example).
· The metrics:
Until now it was very difficult to measure the impact of a certain campaign (clicks, impressions, CPC, CRT, …), but digital advertising offers exhaustive metrics and data of real value for firms, who can make decisions based on them. Conventional media like television, radio or press are more difficult to measure in terms of conversion; Knowledge of the data and artificial intelligence promote the effectiveness of companies.
· Advertising and entertainment, united:
New supports such as video bring originality to campaigns with the formats that are most successful among users. Some advertising initiatives only make sense on YouTube, for example, because the specific target of the product requires it.
· Global reach:
The high penetration of the internet makes it reach a wide community of users spread all over the world. This multiplier effect is an advantage for campaigns.
· The immediacy, speed and efficiency go hand in hand with internet advertising:
With virtually real-time data and statistics, you can get all the details of initiatives and track ROI much more effectively.
· Flexibility; possibility of introducing changes:
The knowledge of the metrics and the analysis of the campaigns allow introducing modifications that can be of vital importance; even manage 'crises' more effectively.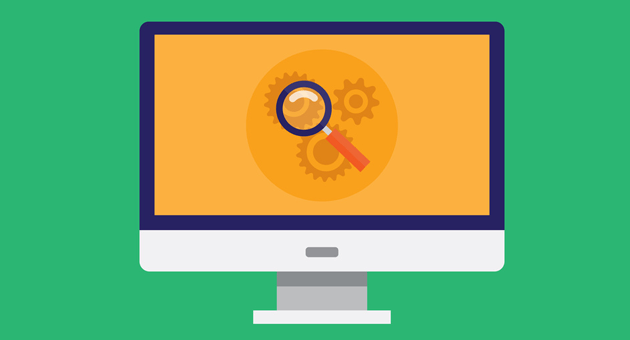 How to design an online advertising campaign
With everything we've seen so far, we hope we have encouraged you to develop your own digital advertising campaign.
It is no secret that the important thing is to have an attractive message, a value proposition and a differential product that fits the needs of a very specific audience.
In a saturated environment such as digital, full of attention calls and advertising claims, at first glance it seems difficult to differentiate. Therefore, it may be more interesting (and also smarter) to target niche, under-exploited markets where there is little competition and performance may be more optimal.
After analyzing the market and the product you want to offer , it is important to analyze the target you are targeting, segment it and differentiate the messages for each group you have defined.
The objectives of the digital advertising campaign do not always have to be sales, they can also be attracting leads, participating in a contest, subscribing to a newsletter , etc. A word of advice, before taking action, take some time to define all of this.
The second stage consists of defining a support to send the traffic interested in your campaign : a web page, a blog, an ecommerce or a landing page . If you already have one of them you can optimize their organization and structure so that they position well in the search engines. You should also take into account the responsive design for viewing from mobile devices. This is very important if we take into account that more than half of internet users access the network through mobile phones.
The next step is to choose between organic, paid advertising, banners , display , promoted content or social media advertising to reach the audience that interests you most. When choosing an ad design, keep in mind the segmentation and make different versions depending on the target audience. In any case, flee from complex messages and use fresh expressions, calls of attention, suggestive images, short and simplified phrases. Do not take advantage of the impact to saturate information because you may encounter the unwanted effect (try not to become spam ).
The average attention span of the human being is 8 seconds. Thinking about this fleeting moment, it is vitally important to facilitate the customer journey by placing the ad in a strategic place on the page to optimize the result of the campaign and to use heat maps. You should also think about not being intrusive or interrupting the reading.
· Conclusions
Digital advertising is very effective in successfully reaching a consumer that is spread throughout the world. This multiplier effect finds a suitable breeding ground on the smartphone, increasingly used by consumers. With all this, it is important to establish a prior strategy and welcome technological advances since it is increasingly difficult to fall in love with a public saturated with information and commercial messages.
The good thing about internet advertising is that you can quantify, rectify and polish errors in addition to making improvements practically in real time. Thanks to data analytics, brands test and experiment with the audience and are better adapted to changing needs.
In this framework, email marketing maintains its validity in web advertising and stands out for its ability to reach the target audience.