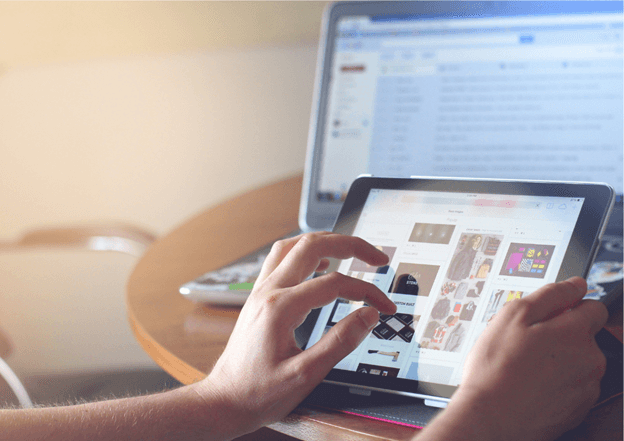 The Ultimate Marketing Strategies For Business In 2019
Businesses whether small or large automate their activities in a manner their target audience would perceive.
Trends keep evolving with time and so does the marketing plan. It is to understand the behavior of your audience with the changing circumstances.
These strategies talk about getting into their minds and giving them the needful.
Let me tell you a secret!
 Read more Interesting Articles: What is Digital Advertising and A Guide to Online Ad Types and Formats
Think an act as you are the customer. It can give you an edge over their need and how the product or service needs to be presented.
But stepping into the customer's shoes isn't just as easy as it seems to be.
Over the years businesses have tried to match the level of expectation with different marketing plans.
The late 1990s was the era when the internet began to slowly enter people's daily lives. Out of all the business organizations, Briton-Myers Squibb was the first company to adopt the online marketing campaign.
Today, 2019 years later the face of marketing has scaled from nothing to the most vital component of the business.
Not to be left behind, let's get your business rolling with marketing strategies.
After all the internet is squeaking all over the place, why not use it for some substantial knowledge.
Read more Interesting Articles: 5 Advanced SEO Tips That Work Like Magic
Visual Contents: The Ringmaster
Think like a reader, how often a lengthy content, long paragraphs have kept you from reading the article?
The analysis says that readers often are known to screen for specific information.
Now that technology is skying like a rocket, visual contents like infographics and videos can easily be replaced with usual write-ups.
Read more Interesting Articles:  How Social Media Helps in Business Marketing?
Over the top, statistics tell us that videos generate 50% more organic traffic than a blog that is all text-oriented.
Keep an eye on Marketing KPIs like a Hawk
A well-established marketing plan comes with its Key performance indicators, i.e KPI.
To begin with sales revenue, the amount of money that comes to your business tells how effective inbound marketing has been.
Now compare your cost per lead. This isn't something you would do on a daily basis. But when you do, it determines how much you have invested to bring that one lead.
Breaking down the results, you will know if the cost is being utilized sensibly or not.
Likewise, keep an eye on Organic traffic. They are the crucial players in converting the leads as compared to paid traffic.
A massive increase in mobile usage tells us what? It dictates that marketers need to focus more on mobile traffics and social media platforms.
Advertise your Brand
Nothing can be easier and inexpensive than using social media platforms like Facebook and Instagram to showcase your brand.
93% of marketers are using Facebook advertising for their social media marketing strategy.
A virtual platform that your audience has access to for the maximum time of the day. According to a report by StatCounter, an average 65.88% social media market share goes to Facebook in the year 2018-2019.
On the other hand, Facebook is also known to be a sustainable platform for a B2B marketing approach.
Coordinate with the Facebook Ad Manager and soon the ads will get fetch you the desired results.
Likewise, Instagram intends to target the B2C model followed by Twitter, Snapchat and Pinterest.
Make a post that contains apt information about your product or service and makes it viral on the platform.
Make sure that you strategize your ads on specific intervals. Too many ads popping up regularly will just drive away the interest of your audience.
Mapping for Google My Business
Google My Business has swum through everything that the user would need to reach its desired results.
Although GMB is the optimal platform for targeting the local market, it outnumbers all the marketing strategies even for online entrepreneurs.
GMB is a complete package essential marketing aspect like charting the analytics with Google Analytics, going through the business reviews on Google reviews.
Also comes the Google map profile highly essential for local businesses.
Get your business on the roll by adding all the basic details like address, phone number, the name of the business. It will help Google improve your ranking on their search results.
Channelize your marketing skills to Consultation
Focus on customers and their needs in your marketing strategy! This advice has come a long way since the inception of marketing. Marketers are hearing it tons of times on a daily basis.
So how can you become different from all this?
There is no doubt that with each day all the businesses are trying to gather their marketing skills and implement them in the right direction.
But there is an added advantage to this skill. You can channel your marketing tips by providing consulting services.
For the people who are in dire need of such ideas may get influenced by the services you are offering and help in taking your brand ahead.
In other terms, this can also be called building connections with clients and competitors.
Drive your focus to SEO
The marketing campaigns, delivering seminars and catering the most effective products and services will all be for nothing if you haven't focussed on SEO.
All these above efforts combined are intended to make your SEO results fly.
However, details that we shall cover separately as part of the SEO strategy are:
Keyword optimization
Content repurposing
On and off-page optimization
Keyword Optimisation
Keywords can be strategized in ample ways. First would be targeting long-tail and short tail keywords.
With the advent of voice search, the fact is oblivious that keywords need to have a strong association with voice search.
So make sure that the keywords are justified to long-tail in order to support the results generated via voice search.
Read more Interesting Articles: The Logo Design Mistakes that will kill your business in front of your eyes
Content Repurposing
Over the course of duration, the content published on the internet gets outdated or may need an alteration in terms of facts and figures.
If you have the same content running in the market, the invalid information will create no value. This suggests that the content needs to sent for repurposing.
An update in the content puts a strong point in front of the readers compared to what a new write-up would do.
On and Off-page optimization
The two tactics lie at the heart of SEO strategies.
On one side, on-page fills its presence by structuring the way content is presented. Looks after the allocation of heading and sub-headings. Loads the content with images, snippets and internal links.
While considering the off-page side of SEO, do everything to build more connections, get yourself up on all possible platforms where your brand will be noticed. Off-page activities are known to an indirect channel for marketing.
Learn while you implement
Marketing techniques are like a never-ending sea. The more you get into the details, the more discoveries will be made.
Different business units will benefit from different ideas. There is no rule saying that the strategies stated above are the only way outreach your audience.
Thus, the best advice would be to learn new techniques in the process, implement them and check if they improved your brand for any better.
Author Bio: Anthony Perl
I am the Director of CommTogether a communications and marketing agency working with small to medium-sized businesses and the not-for-profit sector in particular in Australia. I am passionate about communication and marketing.