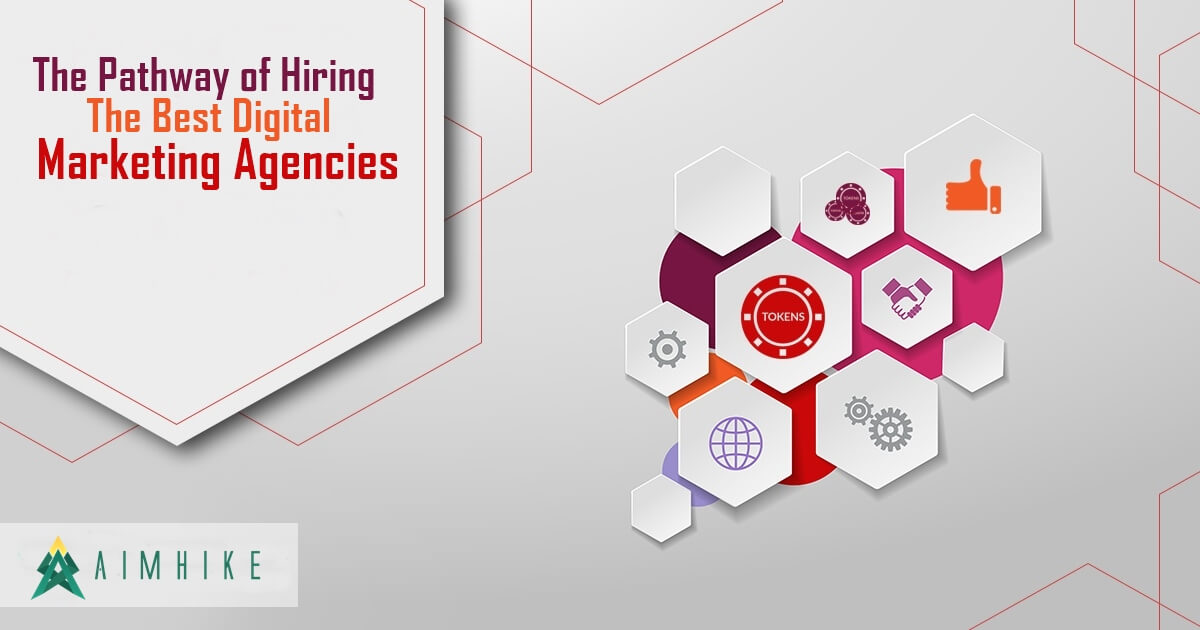 The Pathway of Hiring The Best Digital Marketing Agencies
Pathway of Hiring The Best Digital Marketing Agencies
21st generation is the era of advancement, where everything is getting smarter day by day. Within a blink of an eye, a new attractive invention takes place. That invention not only influences the people but also it changes the whole lifestyle.
From hospital instruments to dustbins are getting advanced, according to the tech giants in further year things will totally get on tech. Last year Winter Olympics played a huge role in promoting future robotics. At Korean airport, AI robots were there to receive the guests.
The engineers are working on some other projects as well to showcase the whole A.I Robotics side during the Olympics. Just like in sports, business is also been taking over by tech. New methods of doing business have been introduced, which is getting more consumers on board.
People who are aware of Digital marketing, taking full privilege from it in every manner to get as much profit as they can. Digital marketing is basically a new side of marketing your brand or product. Using all those social media through which a product can be reached to a mass audience and it does.
People who understand the value of digital market, they know how to use it. Digital marketing was at hype at early stage in India and other foreign countries. They were aware of digital marketing very well, that's why online stores were also launched in India early. In Pakistan, digital marketing came in recent years, but the moment it started many of the well-known companies adopt it.
Companies have to adapt the habit of digital marketing, because of the younger generation. The way youngsters are influenced with social media, many of the companies had analyzed this strategy and that's why most of the startups, well established business are approaching digital marketing agencies.
People who are not aware of what kind of services digital marketing agencies offer. Digital Marketing services in Pakistan are sort of different when compared to other agencies.
Services digital marketing provides are mentioned below:
In all digital agencies, the digital marketing services are the same. One of the most useful service that every client avail is the social media. A huge number of the creative team create proper meaningful, unique content regarding the product or brand and then the team of campaign management create a whole strategy of a social media campaign in which they decide to select the best platform to market on social media according to the product.
It covers various channels, such as Facebook, Instagram, snapshot, etc. In current slot business enterprises seriously taking social media marketing and digital marketing is all about social media.
Why they choose social media? Why not stick to the previous plan or say method? It helps the business in growing the followers, build the strong relationship. Along with that it allows to be up to date related to every trend. It also improves the brand image as well.
There are various digital marketing agencies providing best quality of services which are considered by business tycoons. Some of the digital marketing agencies are listed below:
Buzz Interactive
Centangle Interactive
Aimhike
SkyQuest Interactive
Bramerz Private
Redeem
Apart from Digital Marketing services, there's been a new thing in the market for a long time known as WordPress. WordPress Development Services have been working with so many   companies.
In front of people, WordPress is the form of blogging, no. It has got its own world, WordPress Development Services offer WordPress Web Development, WordPress Project Consultant, Website Design, WordPress AI Integration, etc. all these comes under WordPress Development Services, very few companies approach those agencies who caters WordPress.
In foreign countries WordPress Development Services are at its peak among tech people, many of the startups consider availing this opportunity. In Pakistan as mentioned less people are aware of it and approach it.